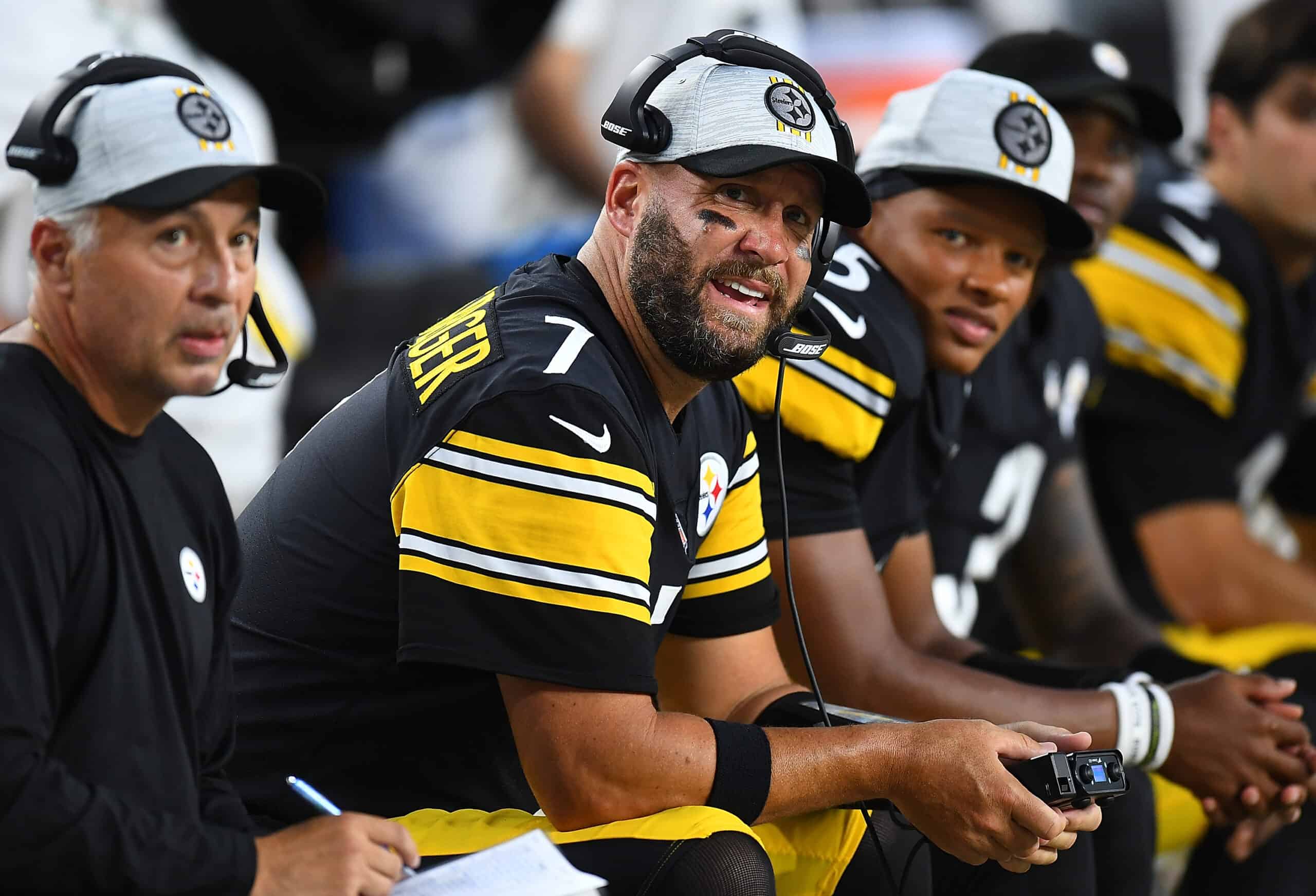 Even though he is retired, Steelers legend Ben Roethlisberger still bleeds black and gold.
Roethlisberger has his own podcast called "Footbahlin with Ben Roethlisberger", and this week he was talking about the Steelers' chances this week against the Cleveland Browns.
What Roethlisberger Said
Roethlisberger believes this team is on a trajectory to finish the season with four straight wins.
'Gotta Be Feeling Pretty Good:' Roethlisberger Likes Steelers Trajectory, Expects Them To Beat Browns Sunday https://t.co/NSMsBsAcW3 #Steelers #NFL #Pittsburgh pic.twitter.com/1WooCl6Kyy

— Steelers Depot 7⃣ (@Steelersdepot) January 5, 2023
"I think they're going to take care of business against Cleveland and keep that train rolling."
The Steelers, under Mike Tomlin, have an impressive season finale record against the Browns.
They are 8-1 overall since 2007.
Browns Fans Remember The Steelers One Loss
During the 2020 season, when the Browns needed to win to get in, they beat the Steelers in Pittsburgh.
The Steelers rested a lot of their starters, but a win is a win, and Browns fans do not forget that win or what happened the following Sunday.
The following week, in the wildcard playoff round, the Browns traveled to Pittsburgh again and handed them a resounding loss, knocking them out of the playoffs.
Fun fact ahead of the #Browns / #Steelers game: Did you know Ben Roethlisberger has never lost to a Cleveland quarterback in consecutive games? Remember, in 2020, Mason Rudolph got the start instead of Big Ben in week 17. The Browns went on to beat Big Ben in the Wild Card. pic.twitter.com/bBUVzcVUOp

— Eddie Kilroy (@eddiekilroyjr) October 29, 2021
Unfortunately, the stakes are not as high on Sunday for the Browns.
But the Steelers need to win and get some outside help to make the playoffs.
The Browns hope to be the spoilers to the Steelers' playoff prospects and give Mike Tomlin a losing record for the first time in his career.
It has been a frustrating season for Browns fans, but it would be somewhat gratifying to dash the Steelers'  playoff hopes and sweep them in the 2022 series in the process.
Watch the Browns take on the Steelers on Sunday, January 8 at 1:00 PM EST.