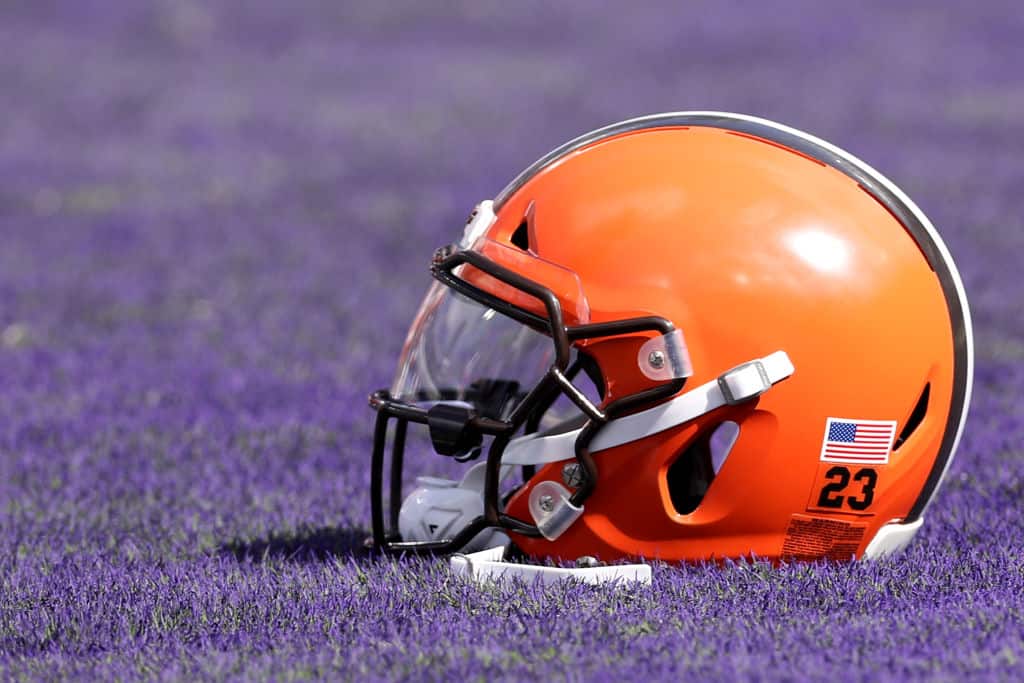 David Njoku is part of the Cleveland Browns' injury report Saturday.
This followed a household incident that left the tight end with burns on his face and arms.
There are no further details shared about the severity of Njoku's injuries.
Per Camryn Justice, among others, Njoku is listed as questionable for Sunday.
#Browns TE David Njoku has been added to Sunday's injury report, now listed as questionable after sustaining burns to his face and arm during a household accident.

— Camryn Justice (@camijustice) September 30, 2023
And the team called Zaire Mitchell-Paden up from the practice squad just in case.
After a full season on the practice squad, Mitchell-Paden is officially a rookie in 2023.
Cleveland waived and then re-signed him to the practice squad after an active preseason.
Mitchell-Paden caught 9 of his 13 targets for 91 yards and no touchdowns over four games.
Njoku played the majority of snaps over the first three weeks.
But he hasn't been a major part of the passing game so far.
His loss might be felt more than usual, though, as Cleveland might also start a rookie quarterback.
Along with Mitchell-Paden, Cleveland added P.J. Walker to the roster today.
Saturday moves:
— The #Colts signed former #Broncos WR KJ Hamler to their practice squad.
— The #Browns elevated QB PJ Walker, while TE David Njoku is questionable after sustaining burn injuries during a household accident.
— #Patriots Jonathan Jones and Cole Strange are out.

— Ian Rapoport (@RapSheet) September 30, 2023
That announcement adds some uncertainty to Deshaun Watson's availability.
Fourth-year tight end Harrison Bryant has had a shaky start to his 2023 season.
And there is a good chance Jordan Akins will step into a starting role against the Ravens.
Cleveland hosts a 1:00 p.m. kickoff against their division rivals on CBS or various streaming services.