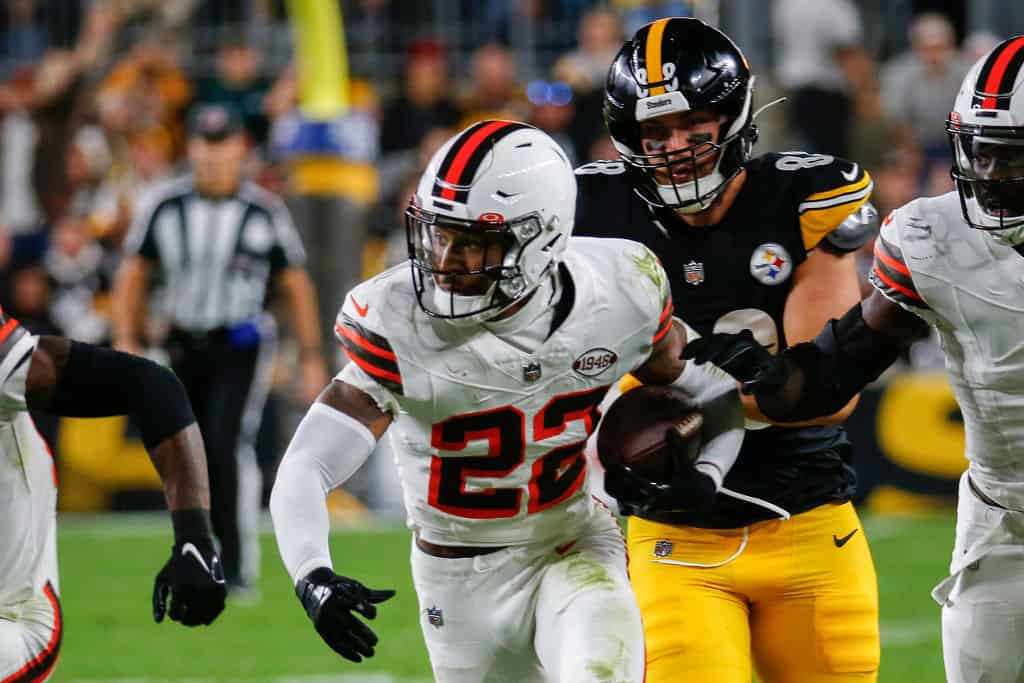 ESPN analyst Ryan Clark has seen his fill of Cleveland Browns teams over the years.
The former Pittsburgh Steeler defensive back used to only worry about Cleveland's rotating quarterbacks.
But after 13 years playing defense, he is considered somewhat of an expert on that side of the ball.
And a recent appearance on ESPN, as seen below, saw Clark share a rather emphatic reason for the Browns' defensive success this year.
"They got some real-life killers," he said on NFL Live. "They are coming right at you, and they are not stopping. They are playing fast, they are playing mean, and they are playing with bad intentions!"
Clark left no doubt about how impressed he is with Jim Schwartz's unit and how they play.
It is more than Myles Garrett and a pass rush, as Clark lauded the linebackers playing from sideline to sideline.
And he feels Denzel Ward and Grant Delpit are playing as well as anyone in the NFL right now.
It might seem like Garrett is all the place on every defensive play this season.
But against Tennessee, he was off the field for almost a quarter of the defensive snaps.
Schwartz is rotating all eight of his defensive linemen, keeping them fresh throughout the game.
His outside corners and safeties played about 96% of the game.
this defense right now: pic.twitter.com/M3aJGybxpq

— Cleveland Browns (@Browns) September 24, 2023
But the supporting cast of backups and linebackers were also rotated effectively.
And fans who paid attention over the past few seasons can see the results deep into the fourth quarter.
Cleveland's defense no longer looks gassed with the game on the line.
And their league-leading ratio of three-and-outs keeps them even fresher down the stretch.