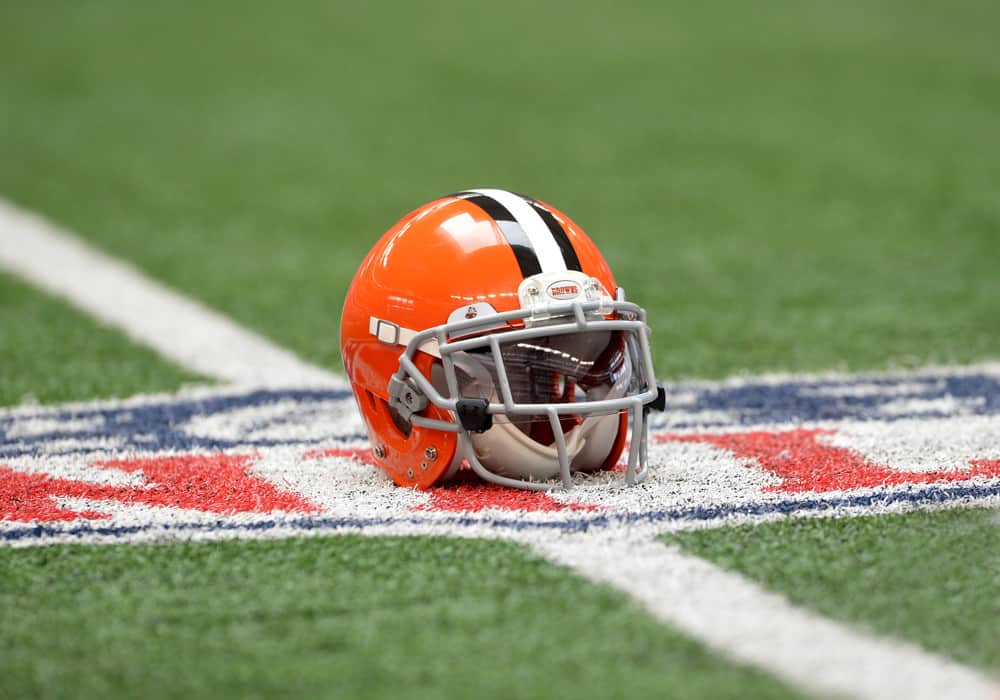 The Cleveland Browns have faced more than their fair share of organizational turnover this past week.
Now, yet another name could be added to the list of those leaving Northeast Ohio.
Freddie Kitchens was fired and the team decided to move on from general manager John Dorsey.
Browns Vice President of Player Personnel Alonzo Highsmith could be making an exit soon as well.
On Monday, Barry Jackson of the Miami Herald released some interesting news.
He tweeted out there was a real possibility that Highsmith might leave Cleveland and join the University of Miami in a chief of staff role.
… I have bit more news, this time on UM front: Alonzo Highsmith joining UM in chief of staff role, running football, has emerged as real possibility, per sources. No deal at this time but UM strongly looking at this now.

— Barry Jackson (@flasportsbuzz) December 30, 2019
A day later, Jackson gave us an update on the situation.
He explained Highsmith was still in contention for a position with Miami, however, his current focus is still in Cleveland.
Spoke to Highsmith; he has NOT pulled his name out of consideration for UM job. UM indicated it's considering Alonzo&others for chief of staff,but OC priority now. Alonzo said he has a job as Browns VP/personnel&that's where his attention is now but that things change sometimes

— Barry Jackson (@flasportsbuzz) December 31, 2019
What's concerning is that these reports all came out prior to the firing of Dorsey on Tuesday.
Highsmith was brought in via Dorsey back in 2018.
The two worked together in Green Bay for 13 years before Dorsey eventually took over as general manager for the Kansas City Chiefs.
With the Browns front office in an apparent state of fluctuation, it is unclear what the situation will look like once a new general manager is named.
Ian Rappoport reported that Paul DePodesta, the Browns Chief Strategy Officer, would be the one conducting the new head coaching search.
The job title for Paul DePodesta — #Browns chief strategy officer — has not changed, but after a few days of mixed messages to candidates from the organization, DePodesta is now the one running the head coach hiring process for the Haslams, source said. Should be more directed.

— Ian Rapoport (@RapSheet) January 1, 2020
Even if DePodesta is not named the new general manager, it is clear the Haslams value his input and decision making.
Considering that Highsmith was a Dorsey guy, that could lead to potential issues the Haslams may not want to deal with.
Highsmith to Miami makes a lot of sense as well.
It is his alma mater and would have a strong desire and passion to help turn the Hurricanes around.
Highsmith is in the school's athletic hall of fame and was a standout fullback during his playing days in Miami.
He also has over 20 years of NFL experience both as a front office executive and scout.
Alonzo helped piece together some very good Packers teams during his time in Green Bay.
He was a part of a front office that drafted Donald Driver, Greg Jennings, and A.J. Hawk.
In addition, he helped develop the most talented Browns team since 1999 with Dorsey.
Highsmith leaving Cleveland would not be the end of the world either.
Sure, he has a keen eye for talent and player personnel.
However, that building needs to be together and moving in one direction.
Reportedly, part of the issues within the front office was a split between DePodesta's and Dorsey's mindsets on analytics.
As mentioned, the Haslams clearly trust DePodesta to make good decisions.
If Highsmith is a guy who mirrors the thoughts of Dorsey, more split thinking will occur.
Highsmith may be a great talent evaluator, but the Browns need a front office that will work together and have similar goals as a unit.
With a guy that Dorsey brought in still high amongst Cleveland's front office ranks, that may not happen.