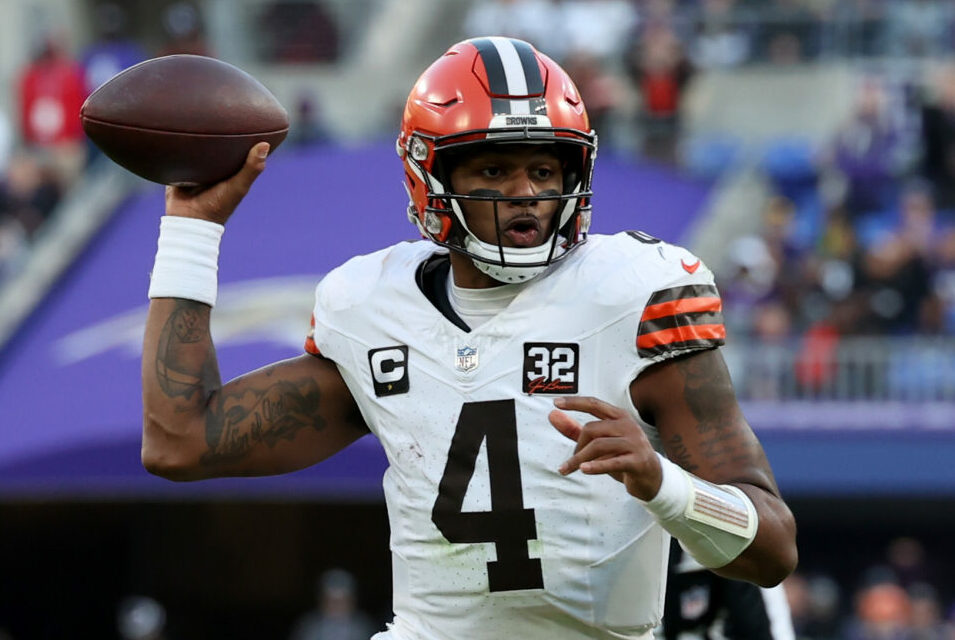 The Cleveland Browns desperately needed a win over the Baltimore Ravens.
It wasn't that it would be the end of the world — or even the season — if they lost, but they needed to make a statement against the divisional leader and one of the best teams in the league, and they did it.
More than that, even despite being clearly hurt, Deshaun Watson also made a statement by playing through it and dominating in the second half of the game.
With that in mind, Browns fan and ESPN Cleveland radio host Tony Rizzo made sure to let all national writers know who was the best quarterback in the second half of that game.
"How about this, who was the better QB in the 2nd half of that game…. where's all the nationals, you know what, screw you guys, WE DONT NEED YA," – @TheRealTRizzo.

Talk to em, Rizz! pic.twitter.com/Du2yZva9F4

— ESPN Cleveland (@ESPNCleveland) November 13, 2023
Rizzo mocked all those who thought the Browns wouldn't stand a chance against the No. 1 power-rated team in the league, adding that "they don't need" those national reporters who counted them out and that the Browns dominated the Ravens at their own home.
Truth be told, this might have been the biggest regular-season win of the Kevin Stefanski era.
The grit and grind the team showed to come back to win this game, the fact that they avoided a season sweep to the Ravens, and also making sure to stay quite close in the divisional race, all while giving their heavily-scrutinized QB a chance to prove he's still got it made this a win for the ages for this team.
There's still a long way to go, but they just proved that they can compete with everybody.