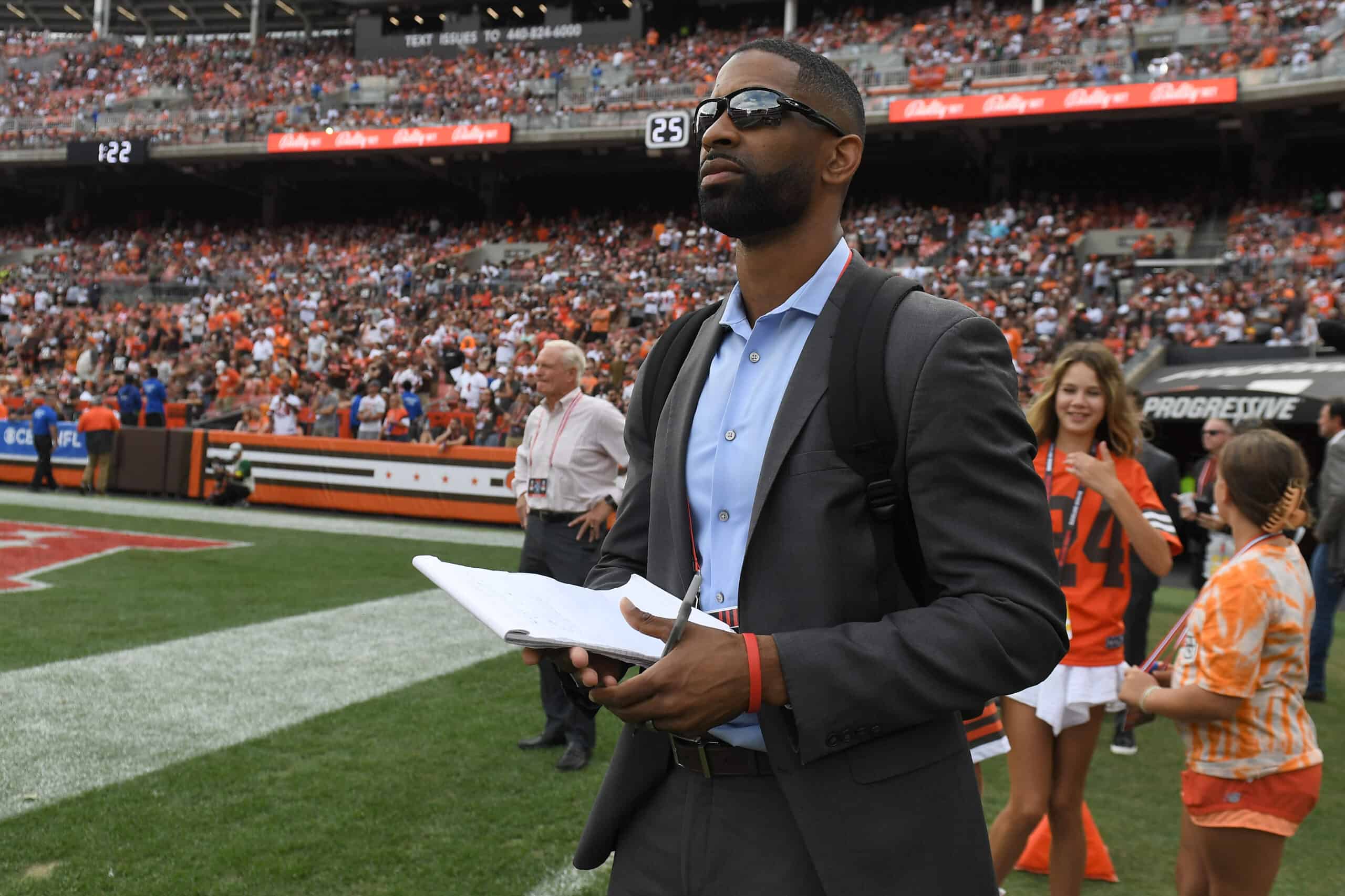 Heading into 2023, the Cleveland Browns will need to make a splash in the offseason, landing at least one wide receiver in the process.
Currently, the Browns receiving corps is led by Amari Cooper and Donovan Peoples-Jones, but it could use one more weapon to complete the group.
Here are just a few options of players the Browns might be considering.
I believe the #Browns will upgrade the wide receiver position via trade this off-season names to watch:

-DeAndre Hopkins
-Tyler Lockett
-Brandin Cooks
-Jerry Jeudy
-Adam Thielen
-Elijah Moore pic.twitter.com/rxeKSWjI99

— Tyler Johnson (@T_johnson_TJ) January 31, 2023
According to this Browns podcaster, there are six free-agent wide receivers that the team should target.
Let's take a look at a few of these options, starting with Tyler Lockett.
Lockett is a 30-year-old, and an eight-year NFL veteran.
Although he is on the older end of the spectrum, Lockett was able to play well this past season, racking up 1,033 receiving yards, 84 catches, and nine touchdowns.
With Deshaun Watson as his quarterback, Lockett could give the Browns one or two years of elite production, giving them stability at the position.
Jerry Jeudy is another interesting option, as he is significantly younger than Lockett, and could give the Browns several years of work if they decide to sign him to a long-term deal.
In his three seasons with the Denver Broncos, Jeudy has been under-utilized.
The 2022 season was his best yet, where he had 67 catches, 972 yards, and six touchdowns.
If you were to pair Jeudy with Watson, he could easily vault up to 80 or more receptions, over 1,200 yards, and eight to ten touchdowns.
Will Browns fans want the team to go after a less-proven player like Jeudy, or a seasoned veteran like Lockett?