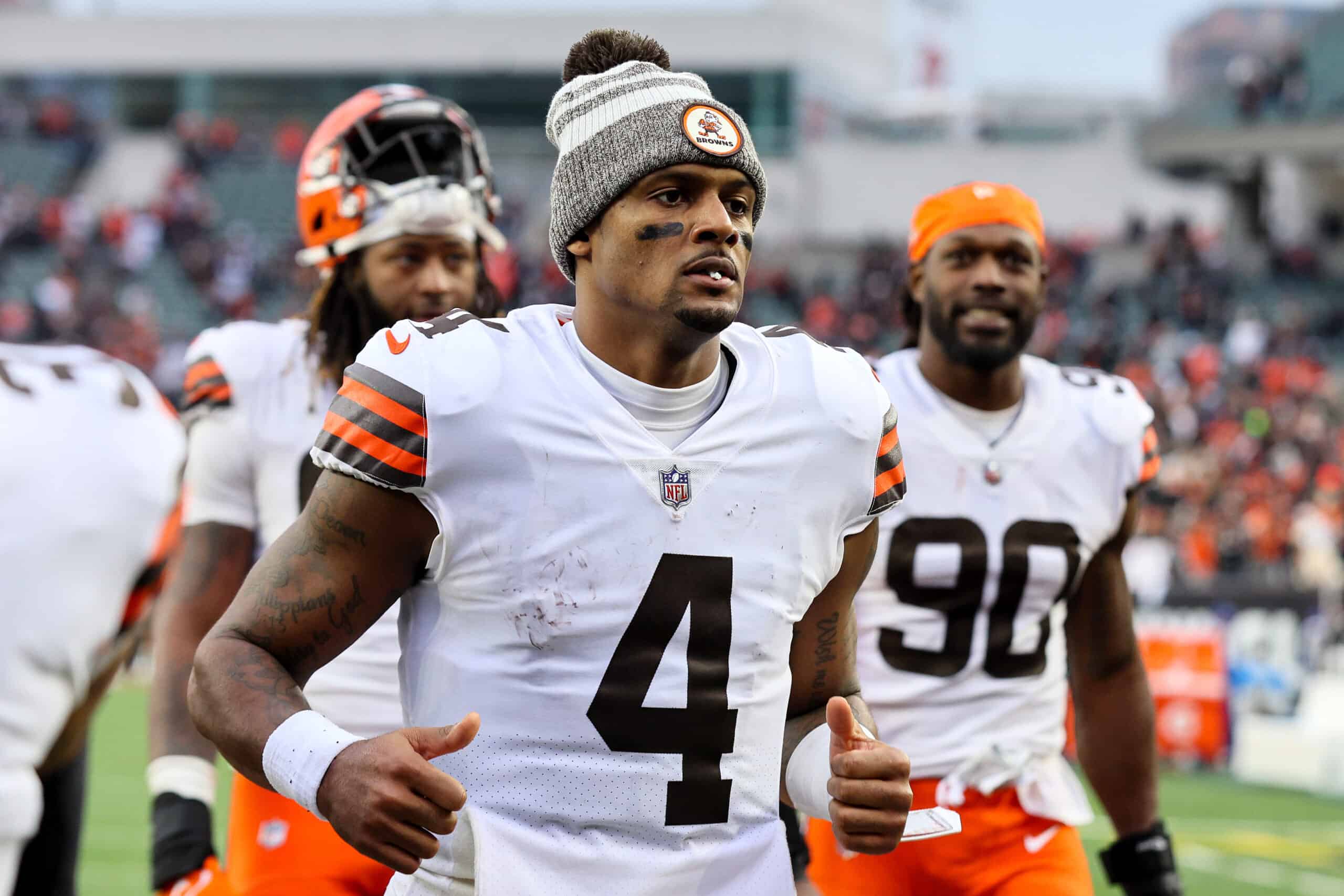 The Cleveland Browns made a huge gamble when they traded for Deshaun Watson, and we're not just talking about the football part of the business.
They took a massive PR hit by adding a guy facing over two dozen civil lawsuits for alleged sexual misconduct, and that was expected to face a lengthy suspension by the league.
If that wasn't enough, then they signed him to a market-setting deal, which only led to more mockery, criticism, and doubt.
Watson's first couple of games with the team weren't exactly impressive if you look at the stat sheet alone.
That was the expectation, as he had been away from the game for so long, and he still needed to get his legs under him.
Even so, he did show glimpses of his untapped potential on a couple of throws and plays, so there are more than enough reasons to feel optimistic about the future.
At least, that's what Browns analyst Tony Grossi seems to think.
"There's no doubt in my mind that inside the building, they believe Watson is poised to prove them correct," – @TonyGrossi.

Do you expect a big year from Deshaun Watson? pic.twitter.com/0v44LXCJge

— ESPN Cleveland (@ESPNCleveland) April 13, 2023
He thinks that, as much as the spotlight will be on Watson, he's going to have a solid season and prove the Browns front office was right to trust him.
There's no doubt that Watson is one of the most gifted and impactful gunslingers in the league when he's at his best.
And he could single-handedly uplift this team more than most guys in the league would.
So, let's hope Grossi is right and we get to see vintage Deshaun Watson on the field in 2023.