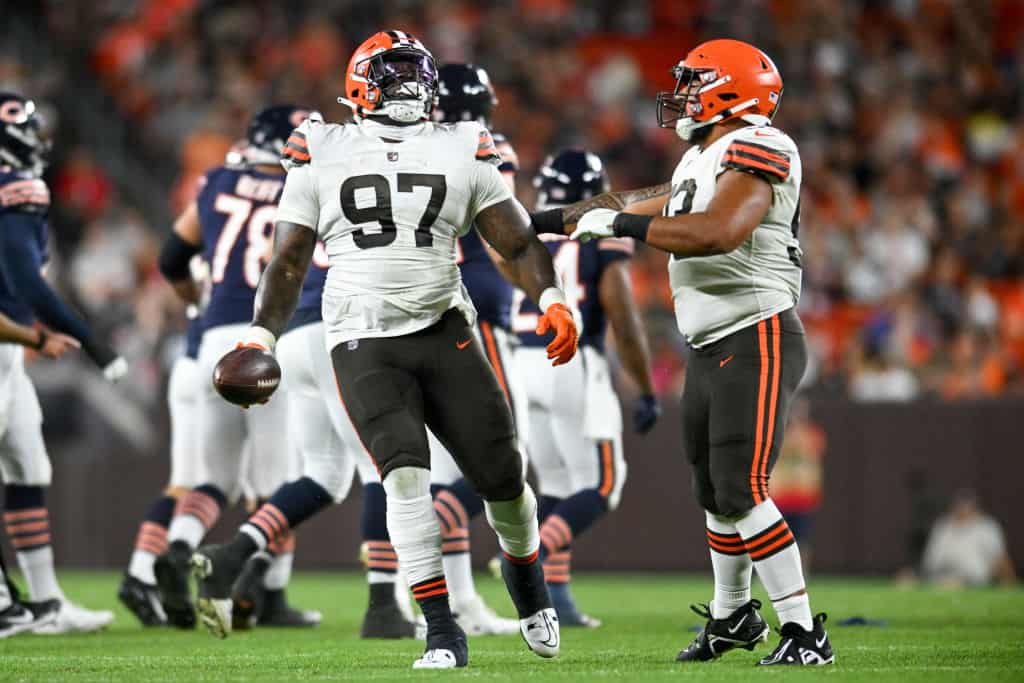 Reports by TMZ and Mary Kay Cabot of Cleveland.com have shed more light on Cleveland Browns defender Perrion Winfrey's arrest.
The defensive tackle was arrested on Monday on a misdemeanor assault charge in Harris County, Texas, following a heated altercation with his girlfriend.
More details on #Browns DT Perrion Winfrey's arrest for misdemeanor assault on a woman he was dating, and what's next https://t.co/Rnoz0jXqll

— Mary Kay Cabot (@MaryKayCabot) April 13, 2023
The 22-year-old reportedly aggressively grabbed the woman and caused her "bodily harm," with bystanders having to intervene to keep the situation from escalating any further.
The incident took place around 7:00 pm on Monday, and it sparked over a discussion about the keys to a rental car, according to TMZ.
Then, the unnamed woman later claimed that Winfrey had previously assaulted her in the past.
The Browns drafted Winfrey out of the University of Oklahoma in the fourth round of the 2022 NFL Draft, making 13 appearances as a rookie.
However, he was suspended for the second game of the campaign for undisclosed disciplinary reasons, albeit he was given another shot to showcase his talents later in the year, finishing the season with 0.5 sacks and 22 tackles.
He wasn't expected to have a prominent role in the defense in 2023 either, as the Browns signed DT Dalvin Tomlison to a very lucrative four-year deal, but he would provide some depth behind him and Jordan Elliott.
Now, his situation as a whole and the future with the team seem quite bleak, to say the least, as the franchise could decide to part ways with him right now, especially given all the backlash they faced after signing Deshaun Watson to a huge extension in the midst of his legal turmoil.