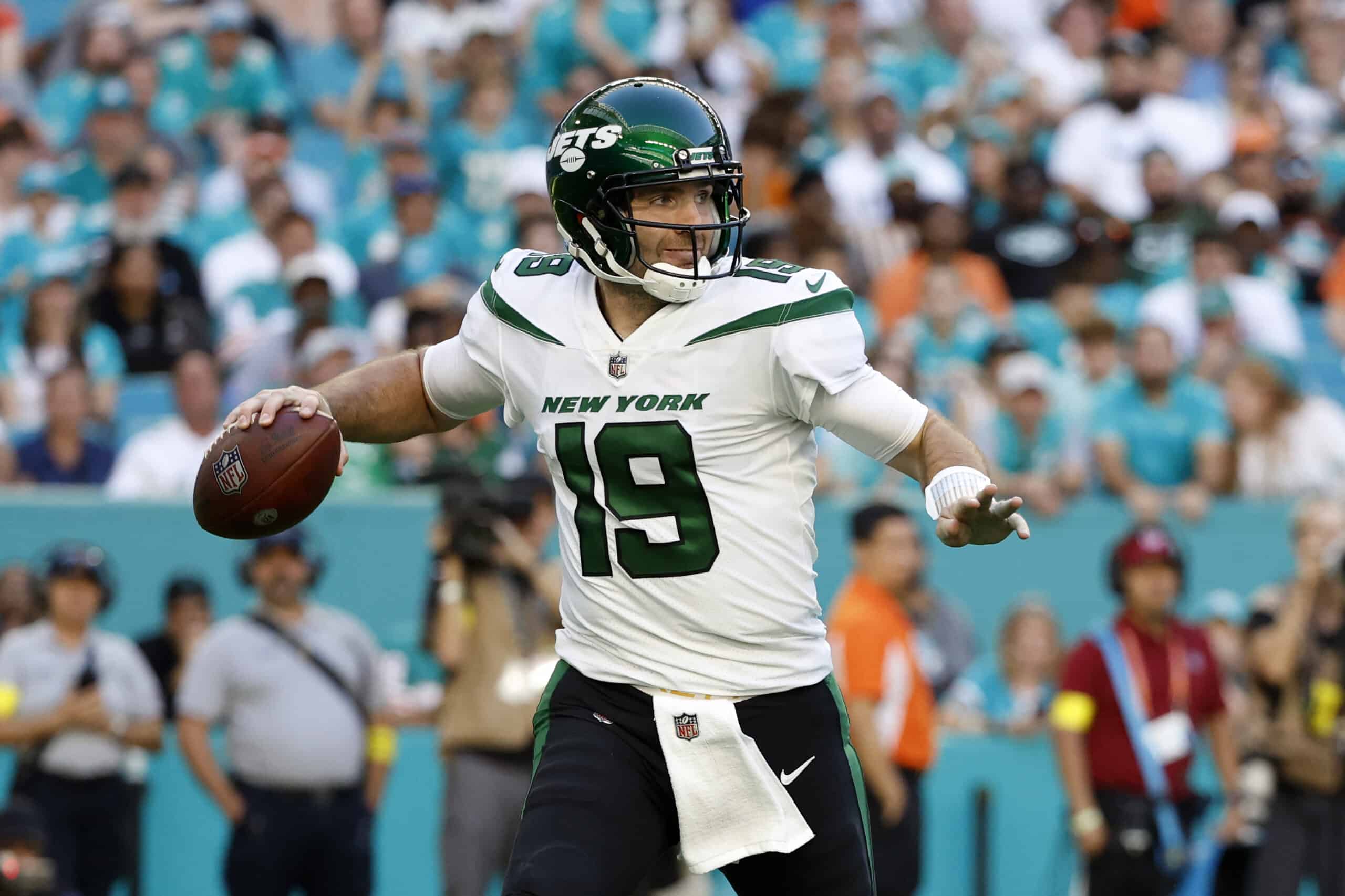 It looks like the Dorian Thompson-Robinson Era might be put on pause for a second time.
Just hours after the Cleveland Browns rookie led a game-winning field goal drive, his starter status is in question.
This after the Adam Schefter announcement that the Browns will sign veteran Joe Flacco.
Former Ravens' QB and Super Bowl MVP Joe Flacco is signing with the Cleveland Browns' practice squad, per me and @FieldYates. It is expected that Flacco will get promoted to active roster. Flacco will give the Browns added QB depth in light of Deshaun Watson's season-ending… pic.twitter.com/SPDlTucPbW

— Adam Schefter (@AdamSchefter) November 20, 2023
Flacco was in for a tryout this past Friday, the only QB invited by the Browns after Deshaun Watson's injury.
The last time he played in Browns Stadium, Flacco threw 4 touchdowns in an unlikely comeback victory.
While they weren't thrilled back then, Browns fans hope to see a few more such performances from Flacco.
He was 1-2 when the Jets decided to go with their young drafted quarterback last year.
Flacco made one more start later in the year, finishing 1-3 with 1,051 yards, 5 touchdowns, and 3 picks.
It was his worst statistical season in 15 years and the Jets landed Aaron Rodgers in the offseason.
He didn't sign with anyone as a free agent, but Flacco's name came up with almost every in-season QB opening.
Cleveland's defense and special teams can offset some suboptimal quarterback play.
But a limited game plan allowed Pittsburgh to play a tight defense, with no fear of long or even medium-range passes.
That severely limited the running game's success and made sustaining drives more difficult.
It is unclear if Stefanski plans to start DTR against the Broncos in Week 12.
But when he is up to speed, there is no doubt Flacco will force defenses to re-think that strategy.
And that would relieve the pressure on all the other Cleveland Browns players.