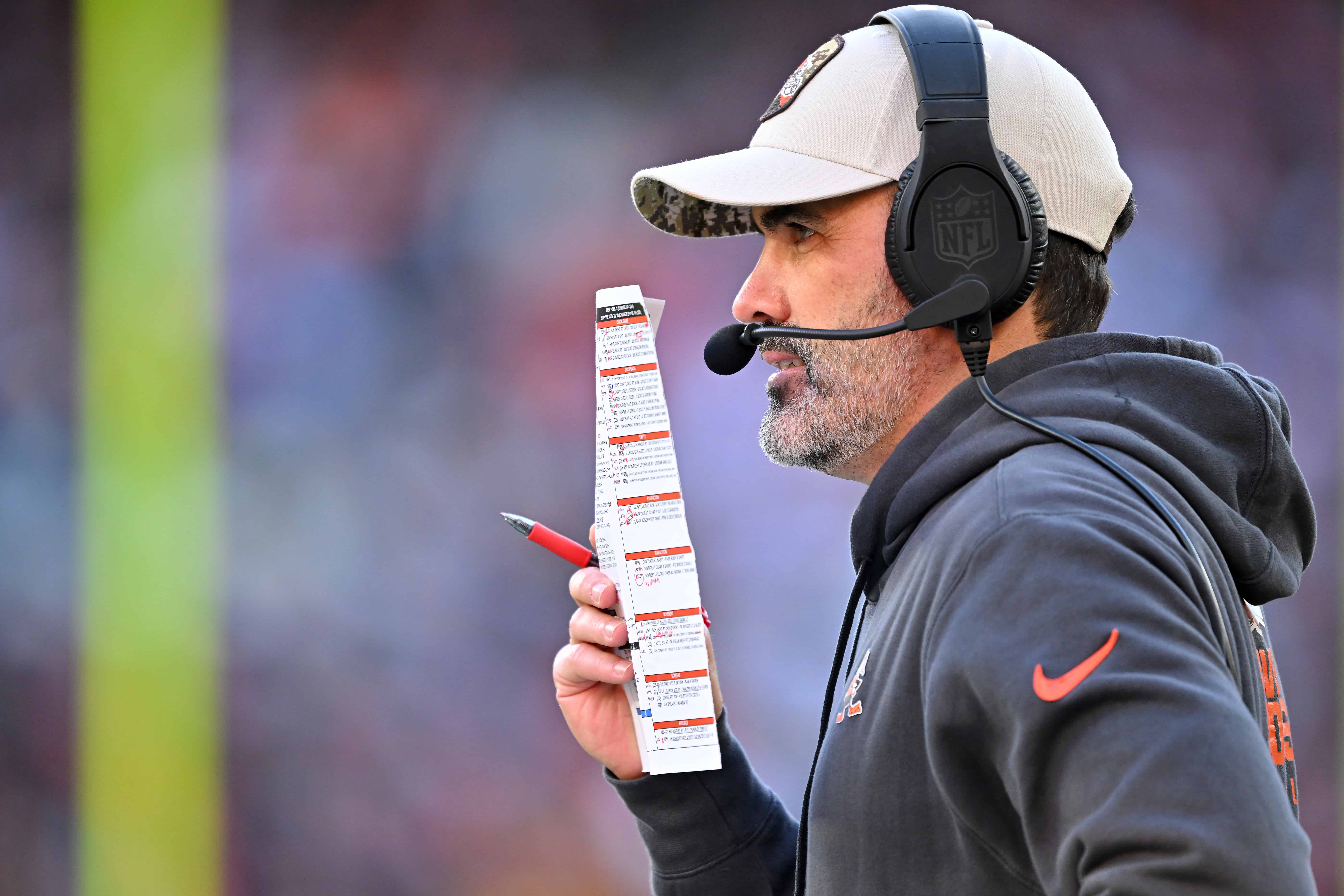 After a first-quarter touchdown, points proved hard to come by for the Cleveland Browns on Sunday.
Rookie quarterback Dorian Thompson-Robinson played a near-errorless game.
But, saddled with a very conservative game plan from Kevin Stefanski, DTR found it tough to move the team downfield.
Until it really mattered, in which case the Browns rookie did what he had to do to win the game.
And, as reported by 92.3 The Fan, Stefanski told reporters DTR did exactly what the head coach hoped he would do.
#Browns HC Kevin Stefanski on Dorian Thompson-Robinson on the final drive: "Those are big moments, where you're looking for your guy to come through. He came through when it mattered."

— 92.3 The Fan (@923TheFan) November 19, 2023
#Browns Kevin Stefanski on DTR's confidence pic.twitter.com/8Ch1yVuSsj

— Fred Greetham (@FredGreetham9) November 19, 2023
Thompson-Robinson got the ball for the last time with 1:18 left in a tie game.
Cleveland needed at least 20 yards to give Dustin Hopkins a chance at another game-winning field goal.
And every yard beyond that would only make things easier on his kicker.
Four complete passes later, Cleveland was at the Pittsburgh 37 and the writing was on the wall.
DTR turned things over to his running backs to use as much clock as possible.
The only third down on the drive was the spike to stop the clock with 5 seconds left.
And when Hopkins' kick went through the uprights, Stefanski's hopes were answered.
Thompson-Robinson also kept the Browns rolling for 17 plays at the end of the first half.
He left Hopkins 5 seconds to make his first chip-shot field goal that gave the Browns a 10-0 halftime lead.
Cleveland's defense enjoyed another excellent showing against the Steelers that could have gone to waste.
But DTR came through when it mattered, just like Stefanski was looking for.