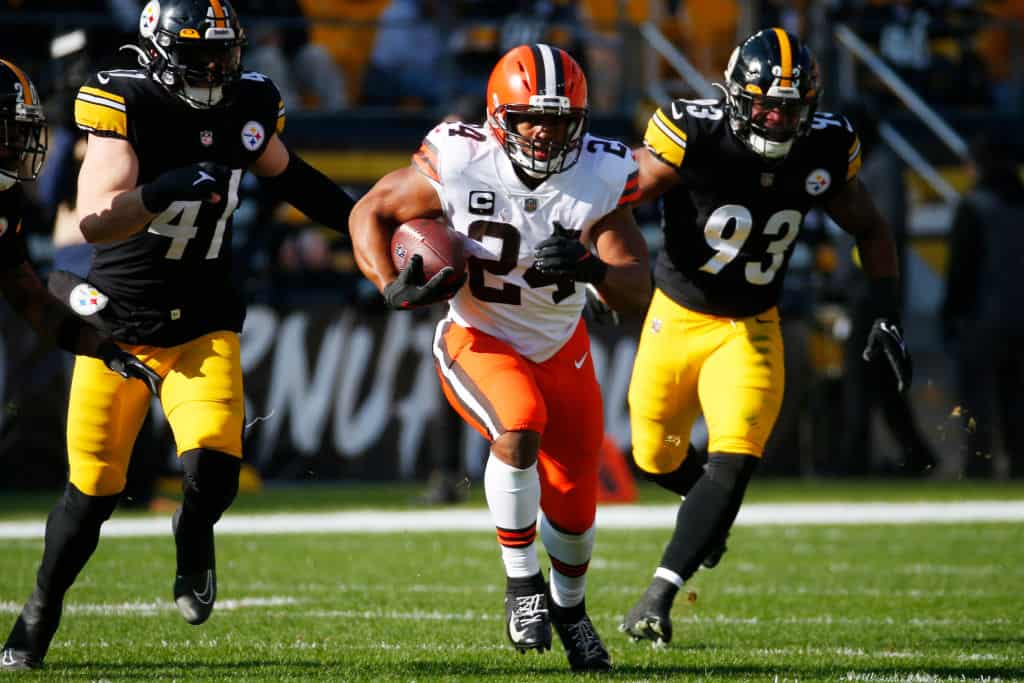 There are a lot of streaks on the line Monday night and none of them are complimentary to the Cleveland Browns.
It's been decades since the Browns were 2-0, or since they won a game in Pittsburgh.
And the Steelers haven't lost a Monday Night Football game at home since 1989.
It's too early for a must-win, but Pittsburgh certainly doesn't want to start the season with 2 losses.
Browns are debuting their White-Out Series uniforms Monday night vs. the Pittsburgh Steelers. pic.twitter.com/E6xOMKkXPH

— Adam Schefter (@AdamSchefter) September 14, 2023
But Cleveland knows how big winning two division games to open the season will be.
Here's how we see the battle between two familiar foes:
Ben Donahue: "The Browns' defense will continue to show their swag; Nick Chubb will be too much to handle; the lure of starting 2-0 for the first time since 1993 is powerful." Browns 24, Steelers 17
Orlando Silva: "We'll see a better face from both the Browns and Steelers. However, Cleveland will take the W against a big rival. Deshaun Watson and co. will lead the way and take the Browns to the promised land. Browns 31, Steelers 30
Pat Opperman: "It's difficult to bet against Mike Tomlin's Steelers at home in a national game after a loss. But the Browns look like a team ready to break trends and rewrite narratives. Another defensive gem. Browns 27, Steelers 16
About last week: Nobody guessed the Browns would hold the Bengals to 3 points in Week 1.
But three of us correctly picked the team to start a second straight season with a victory.
Vegas likes the Browns this week, making them 2.5-point road favorites in Pittsburgh for the first time since 1989.
ABC and ESPN+ will show the second game of Monday night's doubleheader at 8:15 p.m. Eastern.