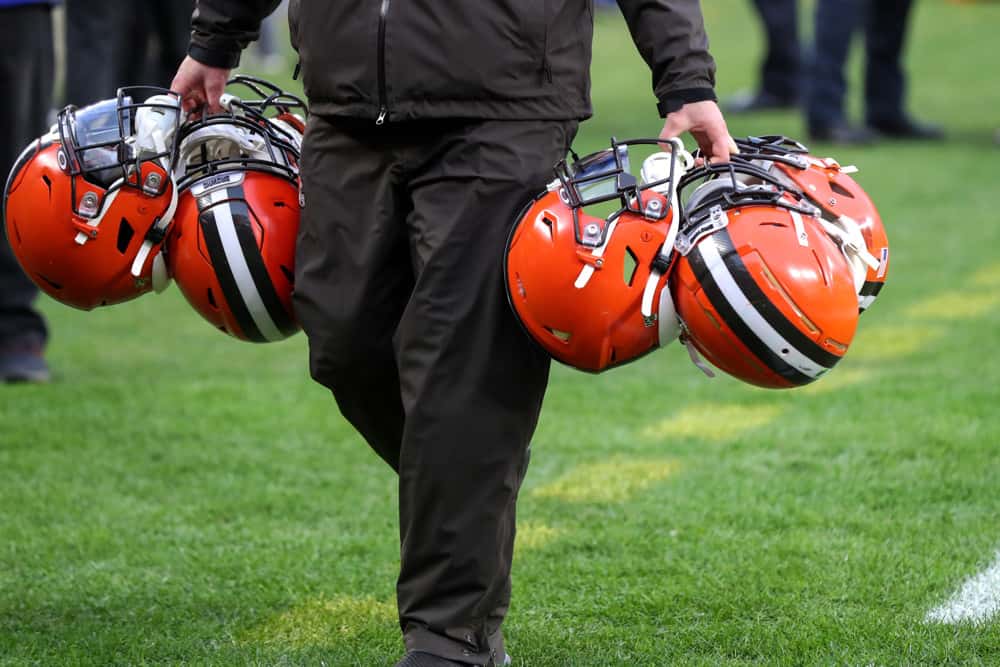 The Cleveland Browns failed to make a move at the trade deadline.
The front office believes in their current roster, but still want to make upgrades down the stretch.
They've tried to make waiver claims to add depth, but have beaten out by teams with worse records.
What if Takk McKinley wasn't claimed by the #Bengals? Source said that the #Raiders, #Browns, and #49ers also put in claims. Cincy won out.

— Ian Rapoport (@RapSheet) November 11, 2020
Finally, the Browns have decided to take another approach now.
They brought in three players this week for a workout with the team.
Derrick Willies Return
Some Browns fans might remember wide receiver Derrick Willies from the 2018 roster.
He made the Browns roster as an undrafted free agent out of Texas Tech.
Willies hauled in three receptions for 61 yards before suffering a season-ending injury.
He competed for a spot on the Browns roster during the 2019 preseason, but failed to make the final cut.
Cleveland saw some potential in Willies back in 2018 and have not given up hope yet.
BAKER MAYFIELD!
DERRICK WILLIES!

That's a 39-yard gain!#BALvsCLE pic.twitter.com/7j8ZXbZbzl

— Cleveland Browns (@Browns) October 7, 2018
The Browns could use the wide receiver depth with Odell Beckham Jr. done for the rest of the season.
During his college career, Willies had 40 receptions, 663 receiving yards, and six touchdowns in three seasons between Iowa and Texas Tech.
No one is calling Willies a star, but he could be helpful on special teams, returning kicks, and possibly catching a few passes as a receiver.
The Two Others
Willies wasn't the only player that was brought in for a workout this week.
Both linebacker Cale Garrett and wide receiver Marcus Green were given a chance as well.
Garrett put together some solid numbers during his college career at Missouri.
Heads 🆙 play by @cale_garrett 👀

— Mizzou Football (@MizzouFootball) September 21, 2019
He almost put together two consecutive 100 tackle seasons, but his senior year was a bust.
Garrett only played in five games during his senior season and went undrafted.
The Browns could use the depth at linebacker, but it's unknown how much Garrett would be asked to contribute.
On the other side of the ball, Green could be an interesting option for Cleveland.
He was a sixth-round pick by the Atlanta Falcons in 2019.
Green put together 202 receptions, 2,698 receiving yards, and 23 touchdowns during his four-year career at Louisiana-Monroe.
During his junior season, Green led the NCAA in kick return yardage and touchdowns.
Don't blink.

You may miss Marcus Green's electric highlights. 👀 pic.twitter.com/PsMvdnphWs

— Atlanta Falcons (@AtlantaFalcons) April 27, 2019
Much like Willies, Green would likely be used on special teams and used for returning kicks, assuming he makes the roster.
None of these players would make an enormous impact to the roster, but even a small contribution is better than nothing.