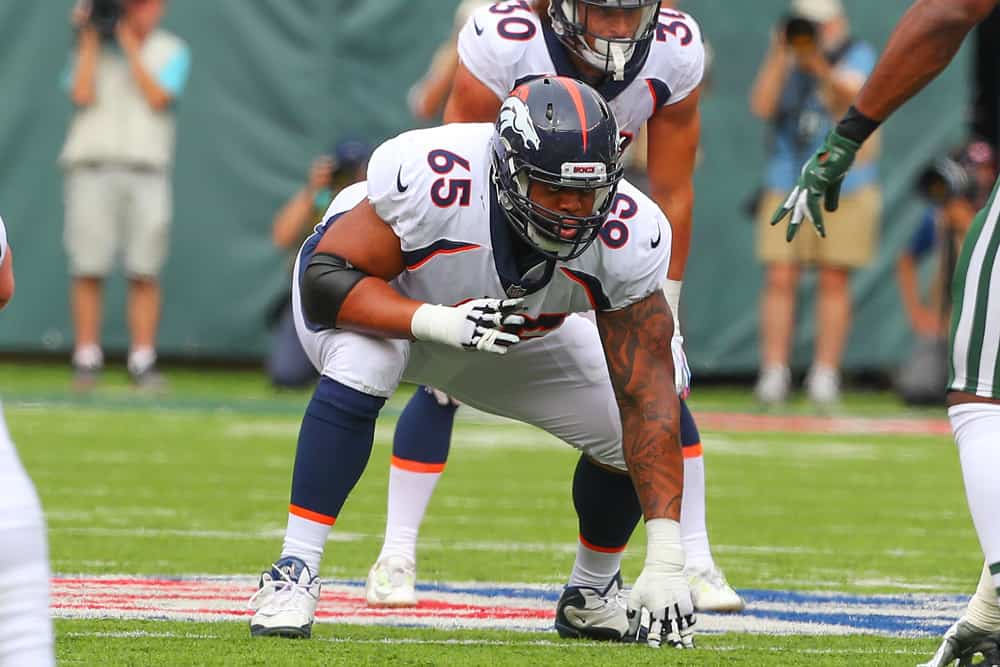 The Cleveland Browns offensive line was one of the team's most concerning areas after last season.
After signing Jack Conklin and signing Jedrick Wills, that concern has started to dissipate.
Now, the team may be looking to add some depth in that area.
On Wednesday, reports surfaced that veteran offensive lineman Ron Leary would be visiting the Browns facility.
The #Browns are looking to add offensive line help, bringing in FA G Ronald Leary on a visit with the hope of signing him, source said. The former #Cowboys and #Broncos started could add veteran experience to that unit.

— Ian Rapoport (@RapSheet) August 12, 2020
His Role
The depth of the Browns offensive was thought to be well on it's way just a few short weeks ago.
However, due to COVID-19 concerns, some guys around the league have decided to opt out of this year.
Whether people agree with that decision or not, it is their health and safety they have to look out for and ultimately their decision.
That should be respected in the middle of a global pandemic.
Regardless, that's led to both guard Drew Forbes and tackle Drake Dorbeck opting out, as well as fellow linemen Colby Gossett and Malcolm Pridgeon.
While none of these guys were projected to start, that's a lot of depth you lose as a team when four guys decide to opt-out.
This unusual circumstance centered around coronavirus now gives Leary the opportunity to prove he can still be a reliable asset for an NFL franchise.
It's all but a guarantee he won't start, but that's not what Andrew Berry or Kevin Stefanski would want out of him.
He'll more than likely backup the likes of Joel Bitonio and Wyatt Teller.
For a guy that's been around like Leary has, that role should be perfect.
Career
Leary entered the league back in 2012 when the Dallas Cowboys signed him as an undrafted free agent.
He was not valued well coming out of Memphis due to a knee condition called osteochondritis dissecans.
It is a degenerative condition that can drastically shorten the career of professional athletes.
Leary was very effective in 2013 and 2014 however.
He started all 16 games in 2013, and appeared in 15 games in 2014 after missing one due to injury.
That 2014 Cowboys offensive line is often regarded as the best of the NFL for that season, and Leary was a huge part of that.
here's just a little something Ron Leary can do for your jaguars block watt twice a year pic.twitter.com/Fnwa6974OW

— 😤 (@Rackssss14) August 7, 2016
His last game in a Cowboy uniform actually came against the Browns in 2016.
Leary suffered a concussion and would miss the remainder of that season.
After his days in Dallas, Leary signed a new deal with the Denver Broncos before the 2017 season.
While Leary entered each of the last three seasons in Denver as the starter, he never finished as one because of injury.
Last year, he was able to start the first 12 before having to sit the final 4.
If the Browns decide to bring Leary aboard, his veteran leadership will help a fairly young locker room.
Leary also provides some versatility, being able to play either the left or right guard position.
We will see if anything happens between the Browns and Leary this week.
While this isn't the most glamorous activity to track for Browns fans, it's something to keep an eye on and could very well be looked at as underrated signing before the end of this upcoming season.