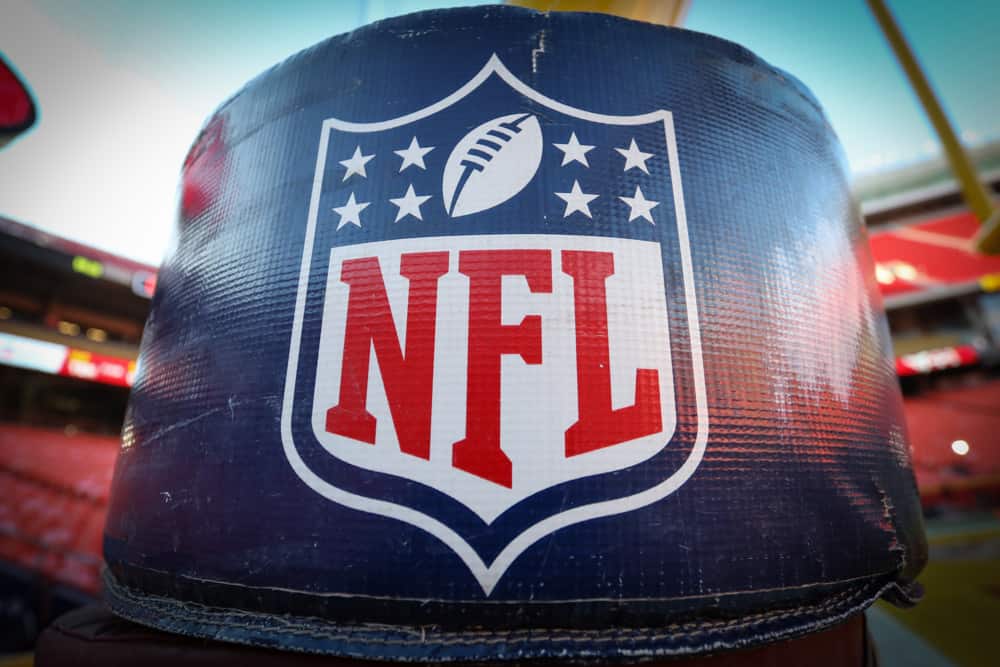 In March, the NFL announced that the 2020 salary cap is $198.2 million.
The Cleveland Browns carry the most salary cap room into the 2020 NFL Draft.
Per Field Yates of ESPN, the Browns enter the draft with $37,547,510 in cap space.
Official cap space by team entering the draft (1-11):
1. CLE: $37,547,510
2. DET: $29,488,200
3. PHI: $27,145,824
4. NYJ: $25,164,780
5. WAS: $24,943,685
6. DEN: $24,173,954
7. IND: $23,926,469
8. MIA: $22,682,552
9. TEN: $21,896,801
10. LAC: $20,994,933
11. BUF: $20,596,199

— Field Yates (@FieldYates) April 21, 2020
How Do The Browns Benefit From Having The Most Cap Room?
The Browns have the most money and flexibility to sign veteran players, free agents, and draft picks in the NFL.
With a roster of young players many who are nearing the end of their rookie contracts, the Browns need to be careful in managing the cap.
Consider these player contract statuses:
Future contracts for these players will have larger annual salaries and bonuses.
What Exactly is the Salary Cap?
Salary cap is a dollar figure adjusted annually and announced each spring prior to the NFL draft.
The salary cap does exactly what its name indicates.
It provides the top dollar value that can be expended for player salaries.
As a result, all 32 teams operate on a level playing field.
Unused salary cap from a previous year can be carried over to the next year provided the team notifies the NFL.
This is a relatively new rule introduced in the 2011 Collective Bargaining Agreement.
The origins of the salary cap number are based on the NFL's annual revenue from the previous year.
How the exact number is derived is unknown.
Salary caps have been growing rapidly in the past 6 years.
NFL salary cap by year:
2014: $133.0M
2015: $143.3M
2016: $155.3M
2017: $167.0M
2018: 177.3M
2019: $188.2M

And now for 2020: $198.2M

— Field Yates (@FieldYates) March 15, 2020
And for additional perspective, consider this.
The 2020 NFL salary cap of $198.2 million is 5.7 times the original $34.6 million salary cap from 1994.

— Zack Moore (@ZackMooreNFL) April 16, 2020
Future Salary Cap Implications
The current COVID-19 pandemic is forcing NFL officials to consider potential alternate plans to play in 2020.
These actions could impact the salary cap for future seasons.
ESPN's Adam Schefter has discussed the 2021 salary cap issue on his weekly podcast.
He lays out one potential scenario as follows:
If the NFL has to adopt an empty stadium model for games to be played, this directly impacts the NFL revenues.
Each team could take a $100 million dollar revenue hit if that occurs.
Multiply that by 32 teams, and there would be a $3.2 billion loss in revenue during the 2020 season.
Because of this, the overall salary cap could drop next year by an estimated $70 million to roughly $128 million.
This will severely limit what teams can do in terms of signing veteran players and free agents.
Given this potential shortfall for 2021, the Browns may want to use the 2020 cap money scrupulously and carry over money into 2021 to pay players whose contracts are set to expire.