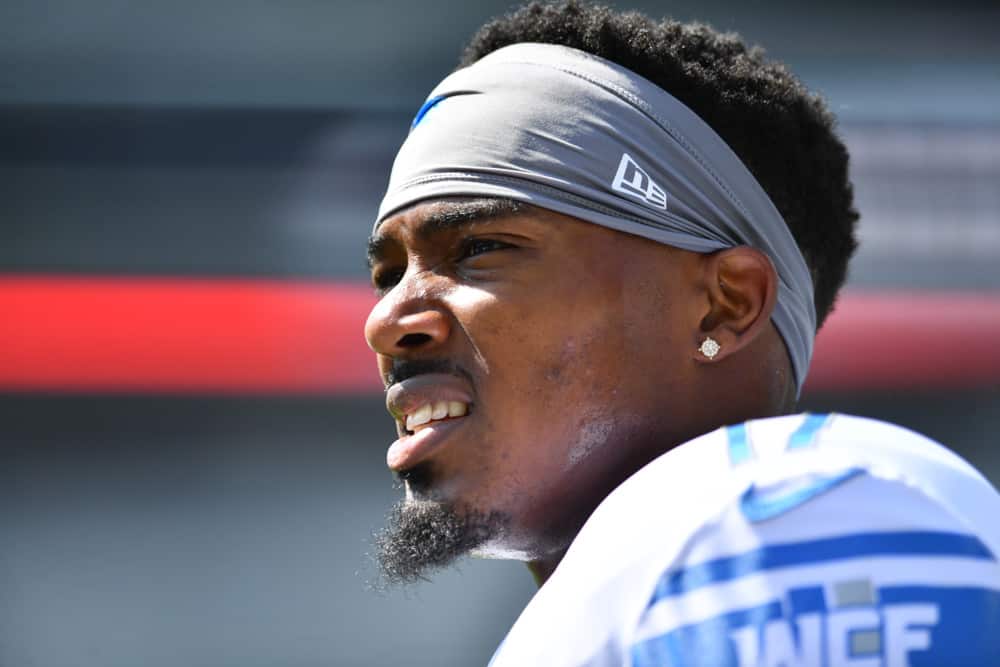 The trade deadline is already over, but that isn't going to stop the Cleveland Browns from adding talent.
The organization reportedly claimed Detroit Lions wide receiver Marvin Hall off waivers.
We've claimed WR Marvin Hall via waivers from Detroit. pic.twitter.com/Aw9AEzmxNm

— Cleveland Browns (@Browns) December 7, 2020
The Browns are looking to add depth to their roster after losing star receiver Odell Beckham Jr. in Week 7.
Despite losing Beckham, the Browns are sitting in a great playoff position at 9-3 on the year.
The 27-year-old receiver won't be able to fill the void left by OBJ, but he could add quality depth to the organization.
Who Is Marvin Hall?
The Washington product underperformed during his time in college, which is likely why he went undrafted.
Hall finished with a total of 25 receptions during his four years at Washington.
He bounced around on different practice squads before landing on the Atlanta Falcons in 2017.
Through two seasons with Atlanta, Hall finished with 12 receptions, 209 yards, and two touchdowns through 24 games.
Those statistics won't blow you away, but Hall was a solid deep threat during his time in Atlanta.
Marvin Hall can FLYYYYYYYYYYY @BigPlayHall_A2N pic.twitter.com/ln1GpwvMCI

— Atlanta Falcons (@AtlantaFalcons) October 23, 2018
In 2019, Hall landed on the Chicago Bears roster, but was cut before the season started.
The Lions gave Hall a chance last season, but a foot injury limited him to nine games.
Detroit decided to give Hall another opportunity in 2020, but he was fairly quiet through the first half of the season.
Although, Hall had an absolutely huge performance against the Indianapolis Colts in Week 8.
Matthew Stafford goes deep to Marvin Hall for a gain of 73 yards! #OnePride for Detroit Lions vs Indianapolis Colts @buffstream

Television: #INDvsDET on CBS pic.twitter.com/7j3hQCPPJI

— BuffStream.io | Reddit NFL Streams | Crackstreams (@buffstream) November 1, 2020
He hauled in four of his seven targets for 113 yards in the loss to the Colts.
Sadly, Hall wasn't able to carry any of that momentum over into the following contests.
Hall was cut by the Lions following the Week 12 loss to the Houston Texans.
The organization reportedly wanted to give their younger receivers more playing time going forward.
Hall will now join a red-hot Browns roster heading into Week 14.
Expectations For Hall
Clearly, the Browns added Hall to their roster as depth for down the stretch of the season.
Cleveland is banged up at wide receiver right now, so they could use the help.
Both Khadarel Hodge and Taywan Taylor are questionable heading into the Week 14 matchup with the Baltimore Ravens.
It's unlikely that Hall sees heavy usage in Cleveland, but he adds quality depth right now.
He can obviously catch the deep ball, which is a nice weapon to have on your roster.
It'll be interesting to see how the Browns utilize Hall going forward.