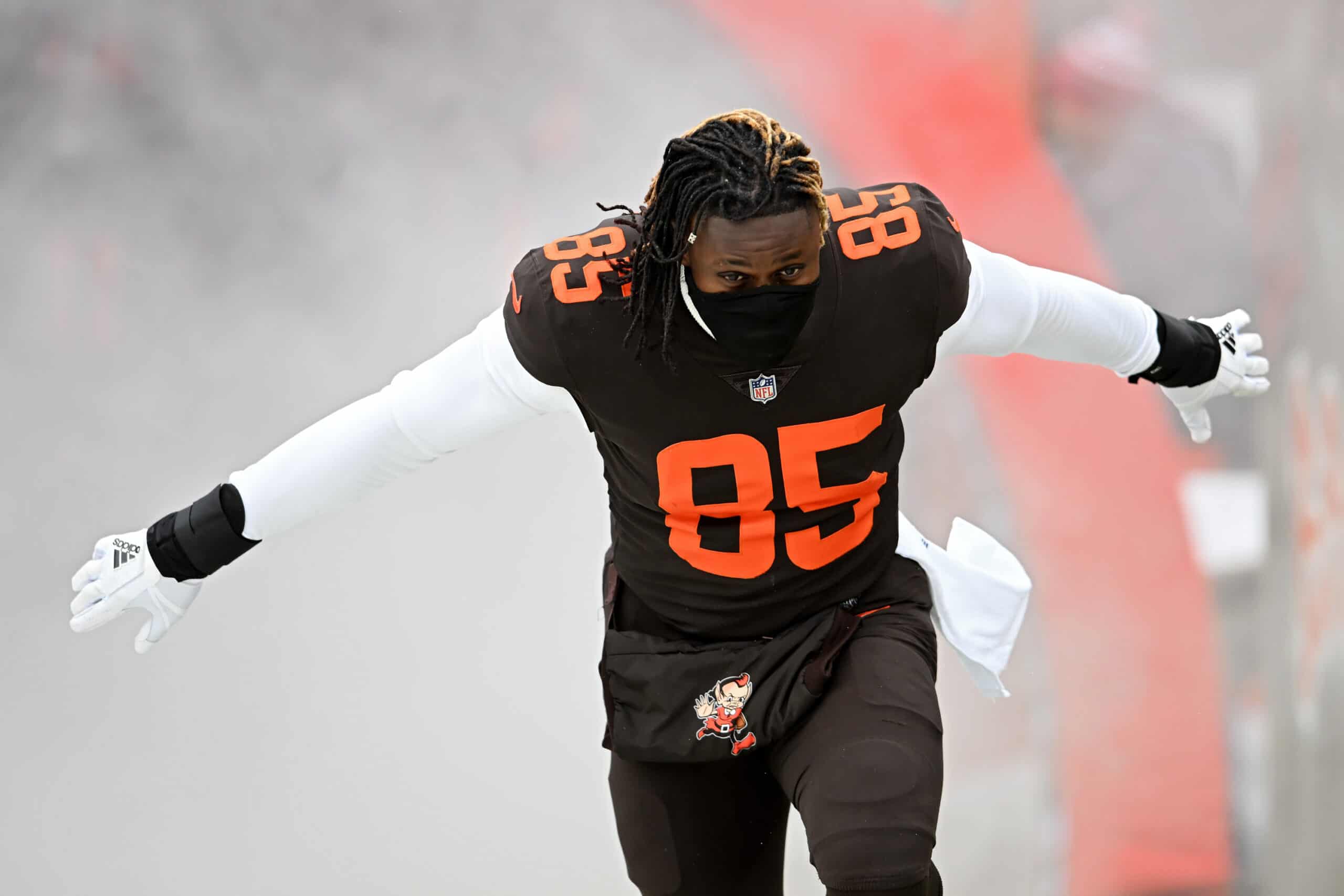 There was a time when the Cleveland Browns lacked direction and leadership; that's no longer the case.
The front office has put together several strong characters in the locker room, and one could argue that each unit has someone who's willing to take big steps up when need be.
Notably, veteran tight end David Njoku has become one of those guys.
That's why tight ends coach T.C. McCartney praised him for being so vocal as a leader (via Scott Petrak).
#Browns TE coach T.C. McCartney on David Njoku as leader: On offense a lot of our leaders are quiet, and Dave's not.

— Scott Petrak ct (@ScottPetrak) October 20, 2023
Njoku hasn't posted the kind of offensive numbers most people thought he would with Deshaun Watson leading the way.
But he has been all about putting the team first and leading by example.
He literally played with burns on his face just days after suffering an accident, and that should be more than enough to inspire everybody around him to be at their best.
He's never been the kind of player who complains about his lack of involvement in the passing game, even though it's always been evident that the team could benefit from getting him more looks.
Njoku was already a fan favorite and a respected guy in the locker room before his accident, and the fact that he didn't even hesitate to suit up and play despite his situation has only made him more of a leader in the eyes of everybody.
Ironically, that may have also made Watson look not-so-great after failing to suit up in back-to-back games with a shoulder injury, but every player is different.