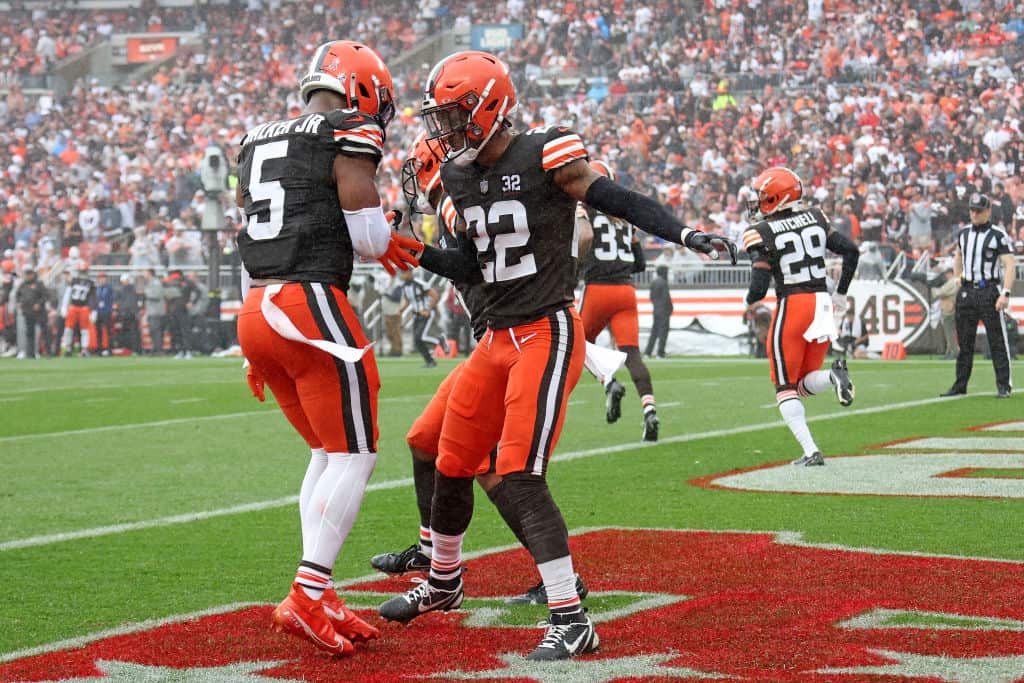 Jim Schwartz's "new-look" defense got off to a great start in Week 1.
His Cleveland Browns held the prolific Cincinnati Bengals offense to just three points.
Players were flying around and seemed excited to take on Joe Burrow and company.
And as Anthony Walker Jr. told 92.3 The Fan, players weren't just excited about their individual efforts.
#Browns LB Anthony Walker Jr. on the defense under Jim Schwartz, in Week 1: "Nobody was selfish about it. We were all excited to see each other make plays."

— 92.3 The Fan (@923TheFan) September 14, 2023
He says Schwartz has the team cheering each other on and unselfishly working to help teammates make plays.
Walker provided a great example of quietly helping another player make a big splash.
Social media is sharing Myles Garrett's pre-snap swaying dance and near-sack of Burrow.
But if Walker hadn't moved up to challenge the left guard, Garrett would have faced a double team on the play.
The best thing about the Browns' dominant defensive performance is that it left them wanting more.
Nobody is happy about failing to create a turnover.
And 10 quarterback hits is nice, but Garrett and friends want more than two sacks each week.
Fans who watched the game know how well the defense played.
Myles Garrett doing what he does. #Browns pic.twitter.com/Zwltzwqjsh

— Browns fan UK (@brownsfanuk) September 10, 2023
And it was impressive that the team got a big sack from Garrett at the biggest moment.
But anyone else looking at no turnovers and two sacks probably credits the weather as much as the defense.
That simply won't do for Schwartz or the Browns.
And a national TV audience on Monday night is just the spot to show the nation what his defense can do.