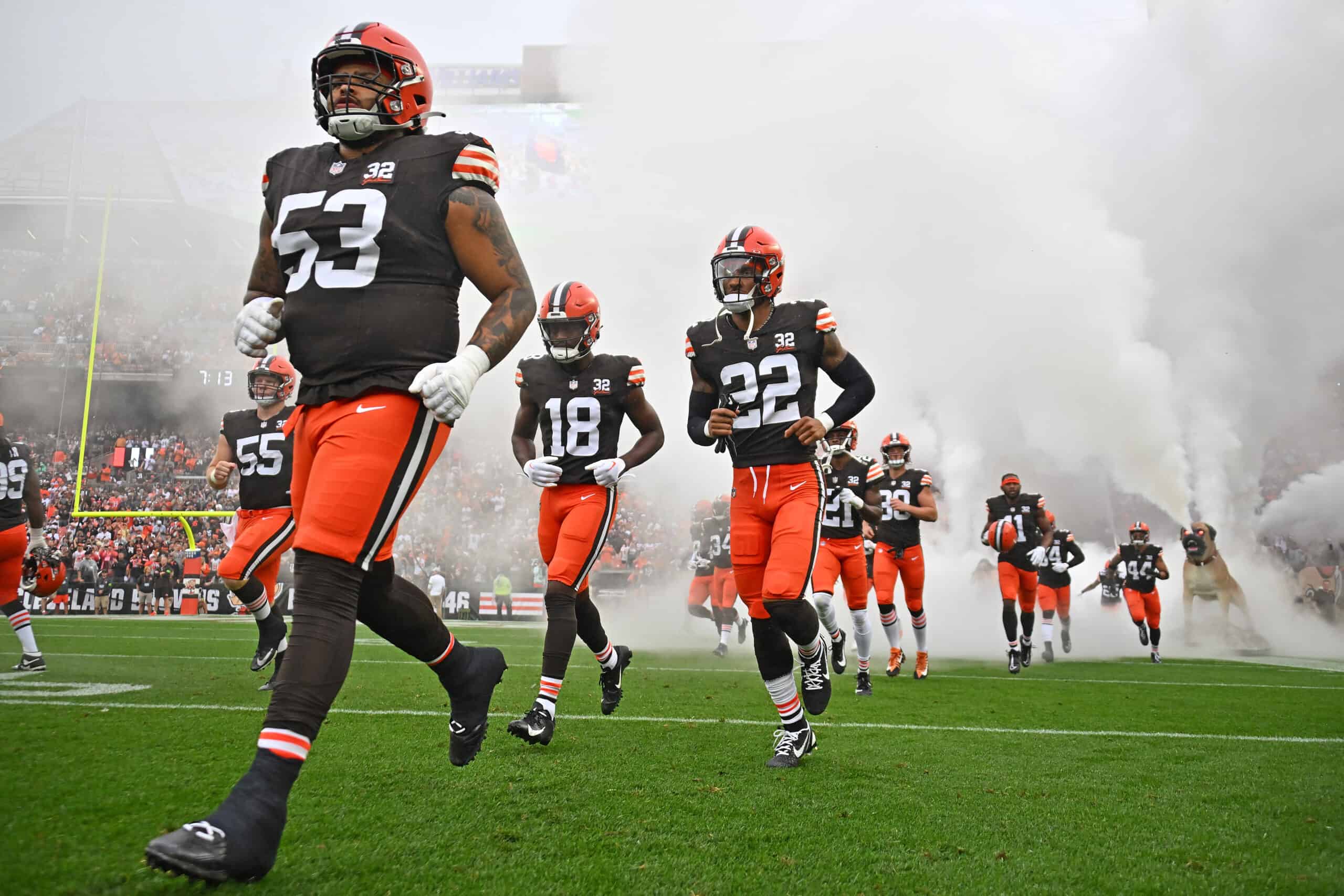 At 6'4″ and 300 pounds, Cleveland Browns defensive tackle Jordan Elliott is a force to be reckoned with.
He is one of the focal points of defensive coordinator Jim Schwartz's 4-3 defense and takes up a ton of space in the middle alongside fellow DTs Dalvin Tomlinson and Maurice Hurst II.
However, while Elliott is now a valuable part of Cleveland's defense and a great complement to DEs Myles Garrett and Za'Darius Smith, this wasn't always the case.
In a recent interview, Elliott opened up about struggling with self-doubts regarding his performance on defense (via Scott Petrak on Twitter.)
#Browns DT Jordan Elliott attacked his self-doubt (wasn't sure if he was cut out for NFL) and is now attacking offenses more freely https://t.co/wxOQ1VFwrQ

— Scott Petrak ct (@ScottPetrak) November 5, 2023
Elliott's comments come on the heels of a disappointing 2022 season.
He was seen as a liability in the middle and regarded by many as one of the worst defensive tackles in the league.
"I had doubts," Elliott told The Chronicle-Telegram this week. "I didn't even know if I was even cut out for this, for the NFL. Just being real."
Elliott went on to say that having people refer to him as a bum and say he was underachieving was hard to hear, but also very sobering.
While he got down on himself at first, Elliott now uses the doubters and hate as motivation and fuel.
Elliott stated that he believed the criticisms were deserved as he, personally, felt like he was under-achieving.
If the 2023 season is any indication of whether or not Elliott really did use his doubters as fuel, it appears that he certainly did.
Elliott is currently having one of the best years of his young career, and is impressing his teammates, coaches, fans, and NFL analysts alike.