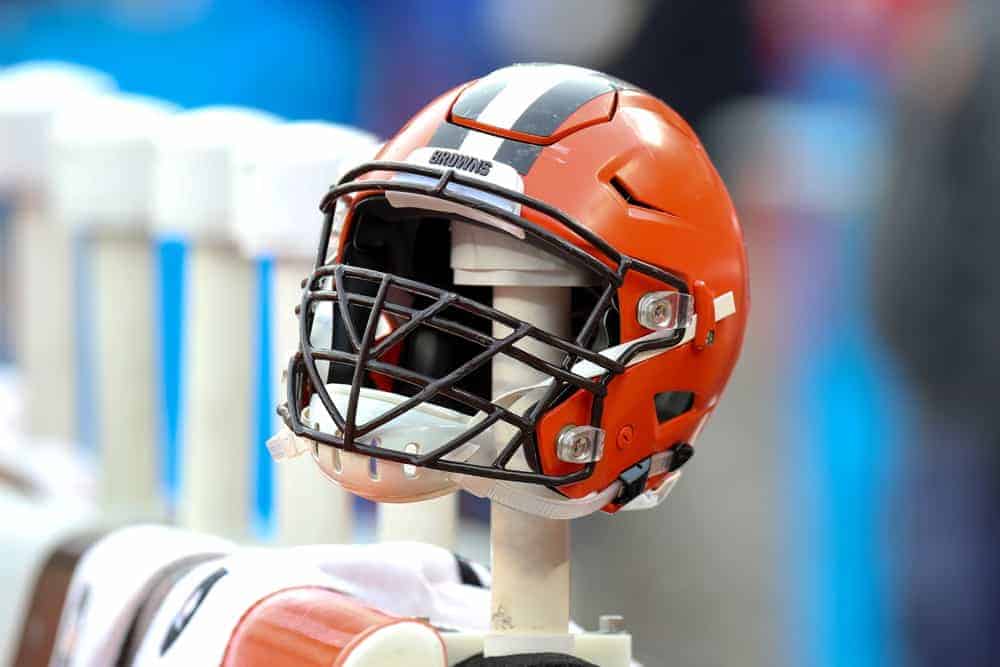 The Cleveland Browns are bringing along some depth with them for their Week 15 matchup against the New York Giants.
The organization has decided to elevate right guard Michael Dunn to the active roster.
At first glance, this move might not seem noteworthy, but it is an important move by Cleveland.
Starting right guard Wyatt Teller will miss Sunday's game due to an ankle injury.
#Browns have ruled G Wyatt Teller (ankle) out and S Andrew Sendejo out with a concussion

— Fred Greetham (@FredGreetham) December 18, 2020
The injury is reportedly week-to-week, so Teller is in danger of missing more than just this game.
In the meantime, guard Chris Hubbard will take over as the starting right guard.
He has already started three games this season when Teller was sidelined with a calf injury.
That means, Dunn will serve as the backup right guard behind Hubbard on Sunday.
Who Is Michael Dunn?
The 26-year-old guard has already appeared in three games with Cleveland this season.
However, it was as a reserve player, so he might have a bigger role now.
The Maryland product knew he was a longshot for the NFL, but was confident in his abilities.
"Knowing my projection as a Day 3 guy or undrafted free agent guy, I know I'll be somewhere come August, come training camp," Dunn said. "I've already been in a place where I've had zero expectation for me and I've proved everybody wrong. I'm confident enough in my abilities that I can do the same thing all over again."
He did go undrafted in 2017, but ended up on the Los Angeles Rams practice squad.
A year later, Dunn landed on the Jacksonville Jaguars practice squad, but didn't see any time on the active roster.

After that, he became part of the AAF and joined the Birmingham Iron in 2019.
In 2020, Dunn had a short stint in the XFL with the Seattle Dragons.
The Browns decided to give Dunn a chance and added him to their practice squad this season.
He'll now get a chance to show what he can do with Teller sidelined.
The #Browns have elevated G Michael Dunn from the practice squad to the active roster. Provides the #Browns with some depth with G Wyatt Teller being out with an ankle injury.

— clebrownsnetwork (@clebrownsig) December 19, 2020
In 2017, Dunn was ranked the 37th-best offensive lineman in his draft class, according to CBS Sports.
At first glance, that might not seem like an accomplishment, but Dunn was an important part of Maryland's success.
He was a huge part of why the Maryland running backs were able to hit the 2,500-yard mark for the first time since 2003.
Maybe his skills won't blow anyone away, but he deserves a shot at the next level.
Dunn Getting His Chance
A new rule this season allows teams to elevate one or two players from their practice squad.
Those players are allowed to be part of the 53-man active roster for the game and then revert back to the practice squad.
That means, Dunn won't get a lot of time to impress the Browns coaching staff.
However, he has proven to be a consistent and durable tackle during his college career.
He played in 37 straight games before sitting out due to an ankle injury in 2015.
Dunn is best known for his technique and footwork, but still has room to grow.
Hopefully, he'll get a chance to show what he can do during the Week 15 matchup with the Giants.