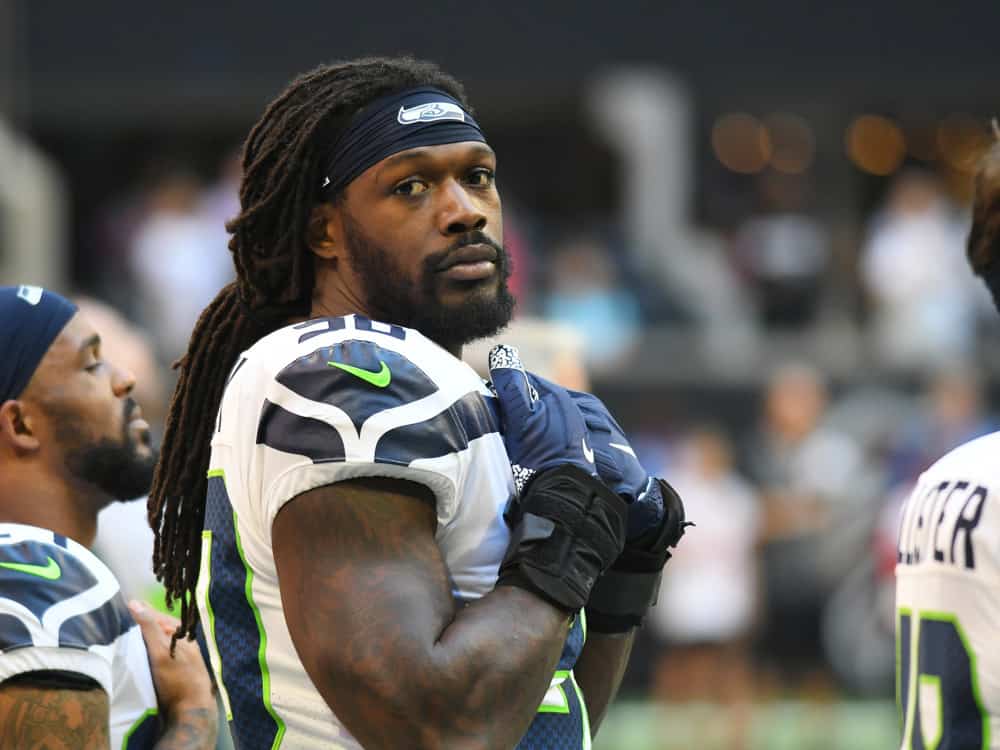 The news that the Cleveland Browns could be front-runners to sign Jadeveon Clowney has been met with mixed results in Browns Nation.
Fans are split on whether Clowney should be signed at all.
The reactions are even more polarizing when you consider if he should be brought in on a long-term deal.
A poll question on the BrownsNation.com Instagram page revealed 67% of Browns fans would sign Clowney for $17-18 million per season.
33% of fans would not sign Clowney at that price.
Let's examine some other comments made throughout Browns Nation.
The #Browns are reportedly interested in Jadeveon Clowney:https://t.co/MBZ06HEttE

Do YOU think Clowney will be a Brown in 2020? pic.twitter.com/c52xBVwIpr

— BrownsNation.com (@BrownsNationcom) May 26, 2020
In Support of Clowney
The majority of Browns fans support signing Clowney.
hardearnedyard "Well it would put their pass rush up to elite levels with him and Garrett. I vote yes only because great teams have usually a great pass rush."
This is the best case for signing the former Texans and Seahawks stalwart.
Pairing Clowney with Myles Garrett would give the Browns one of the best pass-rushing duos in the NFL.
In his first 3 seasons, @MylesLGarrett has a whopping 30.5 sacks!https://t.co/C5hDCFzhKH pic.twitter.com/NOtavVtgiC

— BrownsNation.com (@BrownsNationcom) May 25, 2020
Myles Garrett was recently chosen as the #1 disruptor in the league by NFL.com.
When Clowney is healthy and making plays, he is sure to challenge Garrett for that title.
brownswavezz "I'd sign him for 18 million per year"

brownschamp74 "I would too, quick Super Bowl for the Browns💯"
$18 million appears to be the high end of Clowney's asking price.
But most Browns fans don't seem to have a problem going there.
It helps that they lead the league in cap space with $37 million available, according to Spotrac.
Many Feel Clowney Not Worth It
There is a vocal minority of Browns fans who do not support signing Clowney.
f***_the_hallettsville_brahmas "Why should he get paid over 15 mil hell when he hasn't consistently produced double digit sacks and he hasn't been that healthy. He should lower that price a lot until he proves he can be consistent and injury free. He wants to get paid like he's Khalil Mack, Aaron Donald, JJ Watt, and Myles Garrett caliber."
This commenter makes an interesting point.
Clowney has stayed relatively healthy in his career.
But he missed 3 games in 2019 for the Seahawks and had offseason core muscle surgery.
Also, we can't judge Clowney's production on sacks alone.
Jadeveon Clowney has impressed in Seattle this season! 📈💪 pic.twitter.com/KpYgkpdwoI

— PFF (@PFF) November 22, 2019
He provides consistent pressure, stuffs the run and often demands double teams, opening opportunities for others on any defense he plays in.
It is however fair to say Clowney is a notch below truly elite defenders like Mack, Donald, Watt and Garrett.
jbandfield "Nope! Solid player but too inconsistent"

dawgp_ound "thats too much money i wouldnt pay anything over 15 million per year"

mj.photo18 "I'd sign him for probably $10-$12 million"
These Browns fans are not giving Clowney his asking price of at least $17 million per season.
But inconsistent is not the first word that comes to mind when thinking of Clowney.
He does have 60 tackles for loss in the last 4 seasons.
And if Clowney would really take $10-12 million in 2020, you can bet there would be close to 32 NFL teams lining up for his services.

Polarizing Reaction
The reaction to the Browns being the frontrunner to sign Clowney has been polarizing.
Browns fans fall on both sides of the debate.
We know he would be a game wrecker and make Myles Garrett better than he already is.
With an improved defensive line and secondary, the Browns would have very few holes on defense.
But with Garrett unsigned after 2021, the Browns must be judicious in how they hand out big-money contracts.
And we don't know Clowney's current health status which complicates any deal for him.
This answers the question of why fans are split on if they want Clowney wearing a Browns uniform in 2020 and beyond.