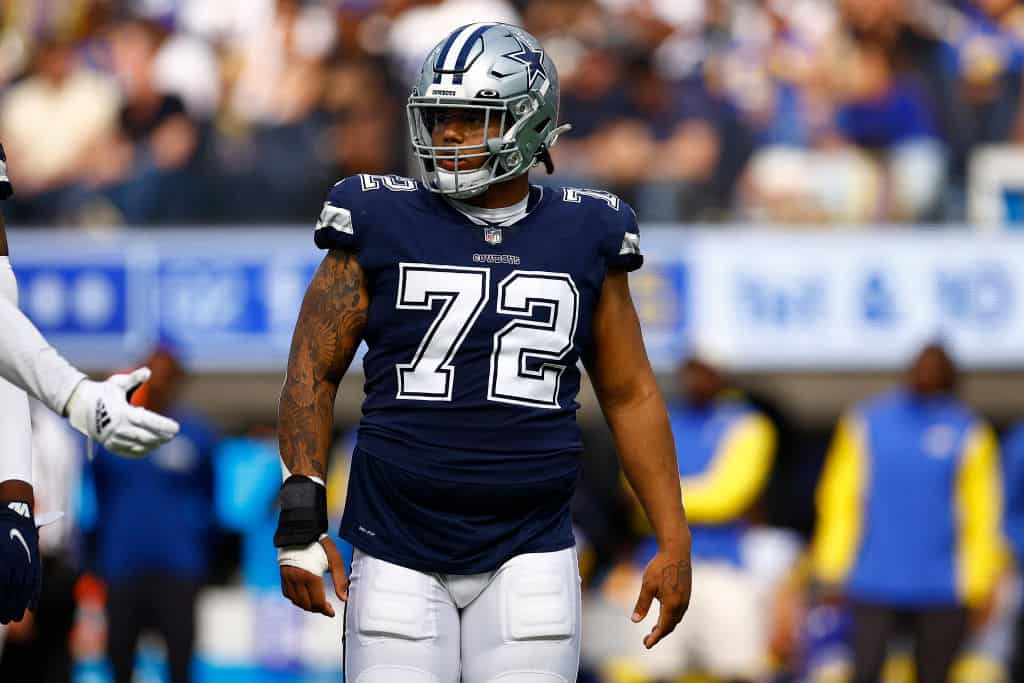 Former Dallas Cowboy and Arizona Cardinal Trysten Hill is expected to sign a one-year deal with the Cleveland Browns.
The move seems like another Andrew Berry reclamation project.
Hill is a former second-round draft pick by Dallas out of Central Florida.
Reports were that he fell out of favor with his coaches at UCF, starting only one game as a junior.
Former #Cowboys DE Trysten Hill is expected to sign with the #Browns, source said, another addition to their defensive line. A former second-round pick, he also spent time with the #AZCardinals last year.

— Ian Rapoport (@RapSheet) March 16, 2023
But that didn't stop him from declaring for the NFL Draft and getting selected 58th overall.
Unfortunately, a torn ACL ended his 2020 season after just five games and he played just six more in 2021.
After failing to trade their young tackle, Dallas released him mid-season last year and Arizona picked him up.
What Hill Might Bring To The Browns 
Hill's shaky NFL start is just good enough to keep him in the league.
His aggressiveness, speed, and strength make him a prospect that catches the eye of coaches.
But by the beginning of one's fifth NFL season, the "prospect" tag has usually worn off.
He has shown teams how disruptive he can be with a knack for pushing back and through blockers.
This is a good example of what Trysten Hill brings to the #Browns right now, and also why he also hasn't been able to stick anywhere. He's got the penetration ability and strength to disrupt plays in the backfield, but he's not technically sound. (1/2)
pic.twitter.com/CxJ6iJchKy

— Matt Wilson (@CoachWilson66) March 16, 2023
Still, he has proven more effective as a run defender with only 1.5 sacks to show against the pass.
And his inconsistency and poor technique bring into question his coachability.
Hill also earned a reputation early as a dirty player and has been accused of trying to injure others.
Indeed, he tore his own ACL trying to hold up Giants quarterback Daniel Jones after a late hit in 2020.
What It Means To The Browns
Andrew Berry likes finding highly-regarded and drafted players who didn't pan out elsewhere.
But so far, more of these projects have failed than not.
Hill is a wild card and does nothing to move the needle on completing the roster.
Cleveland has one accomplished tackle on board with Dalvin Tomlinson.
Counter spin sack by Trysten Hill. Always have a "Plan B" rush! #passrush #azcardinals pic.twitter.com/RkuQ8YGkiX

— DLineVids (@dlinevids1) December 19, 2022
And a healthy Maurice Hurst could earn the other starting job.
But Jordan Elliott and Tommy Togiai probably aren't ready to concede their roster spots to this competition.
Perrion Winfrey is under a watchful eye and might do well to understand how and why Hill has struggled to date.
And when all is said and done, Jim Schwartz should find a viable unit from this mountain of potential.