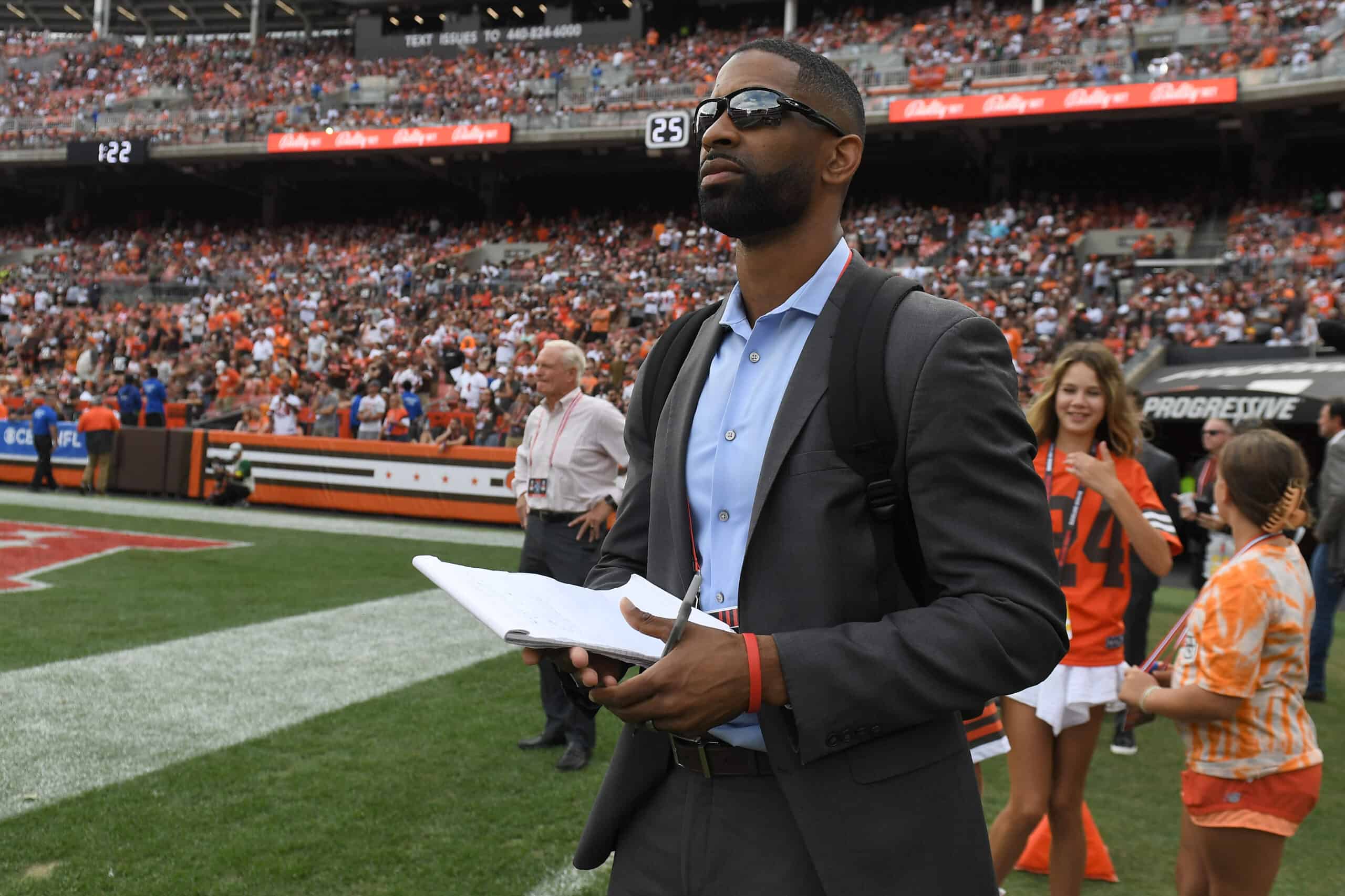 Some guys do their best work at night.
But if Andrew Berry's latest after-supper signing helps the Cleveland Browns as much as his first, he's a genius.
Defensive tackle Maurice Hurst agreed to a one-year deal with the team Wednesday night.
Hurst's NFL career started off well enough with 4 sacks and 31 tackles in 13 games and 10 starts in 2018.
Source: #Browns are signing DT Maurice Hurst pic.twitter.com/lZmRCxC4te

— Brad Stainbrook (@StainbrookNFL) March 16, 2023
But it's been all downhill since with just 7 starts and a pair of extended injured reserve stints.
When Las Vegas cut Hurst before the 2021 season, San Francisco thought enough to pick him up.
But a calf injury limited him to 2 games in 2021 and a torn bicep ended his 2022 season in training camp.
On the chance it was just bad luck in San Francisco, the Browns will give Hurst a chance at an NFL comeback.
What Hurst Brings To The Browns 
Hurst was a projected first-round pick who fell to the fifth round for the Raiders in the 2018 NFL Draft.
At some point, there was debate as to whether Hurst or Bradley Chubb should be the first defensive player to go.
But doctors caught a heart anomaly at the NFL Combine that scared some teams off.
After his quick start as a rookie, it looked like the Raiders' fifth-round pick would be a steal.
Maurice Hurst with an INT! Takes it 50 yards! #OAKvsTEN pic.twitter.com/oqXT2EbkJk

— Raiders Report Mitchell Renz (@MitchellRenz365) December 8, 2019
But his snap counts dwindled over the next two seasons, though he still managed to make some impact plays.
Hurst managed 8 QB hits, 3 batted balls, and 2 fumble recoveries along with a 55-yard interception return in 2019.
He was always a disruptive force inside, logging 17 QB hits and 9 tackles for a loss along with 8 career sacks.
One of those sacks was a strip-sack of Baker Mayfield in 2018.
What It Means To The Browns 
Terms of the deal were not announced as of this writing, but this is assumed to be a low-risk signing.
Hurst slides in as at least a solid rotational piece, with the lateral speed vital in Jim Schwartz's scheme.
His success will be aided greatly by the three players filling the line around him.
Cleveland already signed Ogbo Okoronkwo and Dalvin Tomlinson to play alongside Myles Garrett.
Check out Maurice Hurst hustling across the field and tackling Kamara. Not many DTs are doing this. pic.twitter.com/dxOvVPw8AU

— BD Williams (@BDWilliams18) September 27, 2020
And the attention paid to those players could help Hurst to slip through on the pass rush.
But Hurst is no slouch against the run, either, with mobility, strength, speed, and a solid missed-tackle rate.
Berry is far from done with his defensive line overhaul, and will probably add more depth players.
And drafting or signing a more accomplished starting tackle is not out of the question.