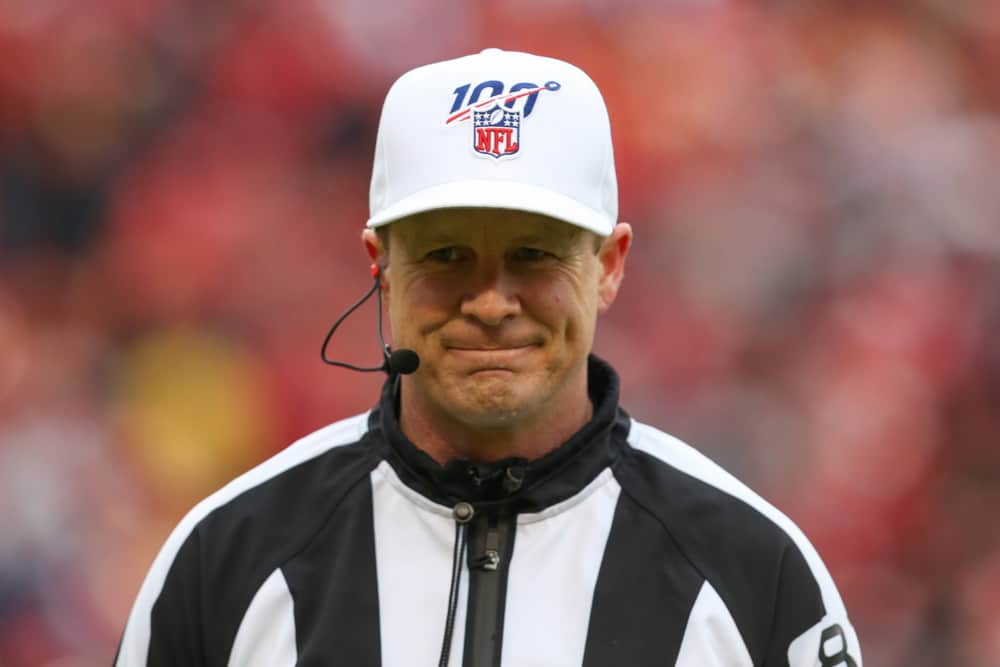 The Cleveland Browns look to carry their momentum from the Thursday night victory over the Cincinnati Bengals into Week 3.
The team is preparing for a matchup at First Energy Stadium against the Washington Football Team on Sunday.
At first glance, this seems like a normal Sunday matchup between two teams battling to get to a 2-1 record.
However, there is an interesting twist in this Week 3 contest.
Shawn Hochuli, the official working this game has a history with the Browns organization.
Who Is Shawn Hochuli?
In 2018, the Tampa Bay Buccaneers won a close overtime matchup versus the Browns.
Hochuli is known for his infamous no-call of the illegal hit to the head of quarterback Baker Mayfield.
It was a call that possibly cost Cleveland a chance to win the game.
Mayfield was running with the ball and the quarterback was hit helmet-to-helmet.
The call should've been a 15-yard unsportsmanlike conduct call against Tampa Bay.
However, as everyone remembers, the Browns unfortunately did not get the call.
After talking with fellow officials, Hochuli says "the quarterback was still a runner and therefore is allowed to be hit in the head. He had not yet begun his slide. There is, therefore, no foul."
You're probably thinking there is no way an NFL official said that a hit to the head was allowed.
Sadly, he did. Here is the video in case anyone needs to jog their memory.
Someone. Please. Anyone. Explain this to me… he literally says he's "allowed to be hit in the head!"

And how can a flag for a straight helmet to helmet blow be picked up?

This doesn't happen to anyone else but the Browns @NFLOfficiating and it's week in and week out! pic.twitter.com/vx9EMrkoqy

— GV Art + Apparel (@GVartwork) October 21, 2018
The bizarre ruling was something that was talked about for weeks.
Honestly, it's surprising that Hochuli still works as an NFL official after such a horrendous call.
Sadly, Hochuli is still an NFL official today and will be in charge of Sunday's matchup versus Washington.
Browns fans can be hopeful that Hochuli has learned from his mistake two years ago.
Regardless, of what happens during Sunday's contest against Washington.
The no-call two years ago against Tampa Bay might go down as one of the worst missed calls in sports history.