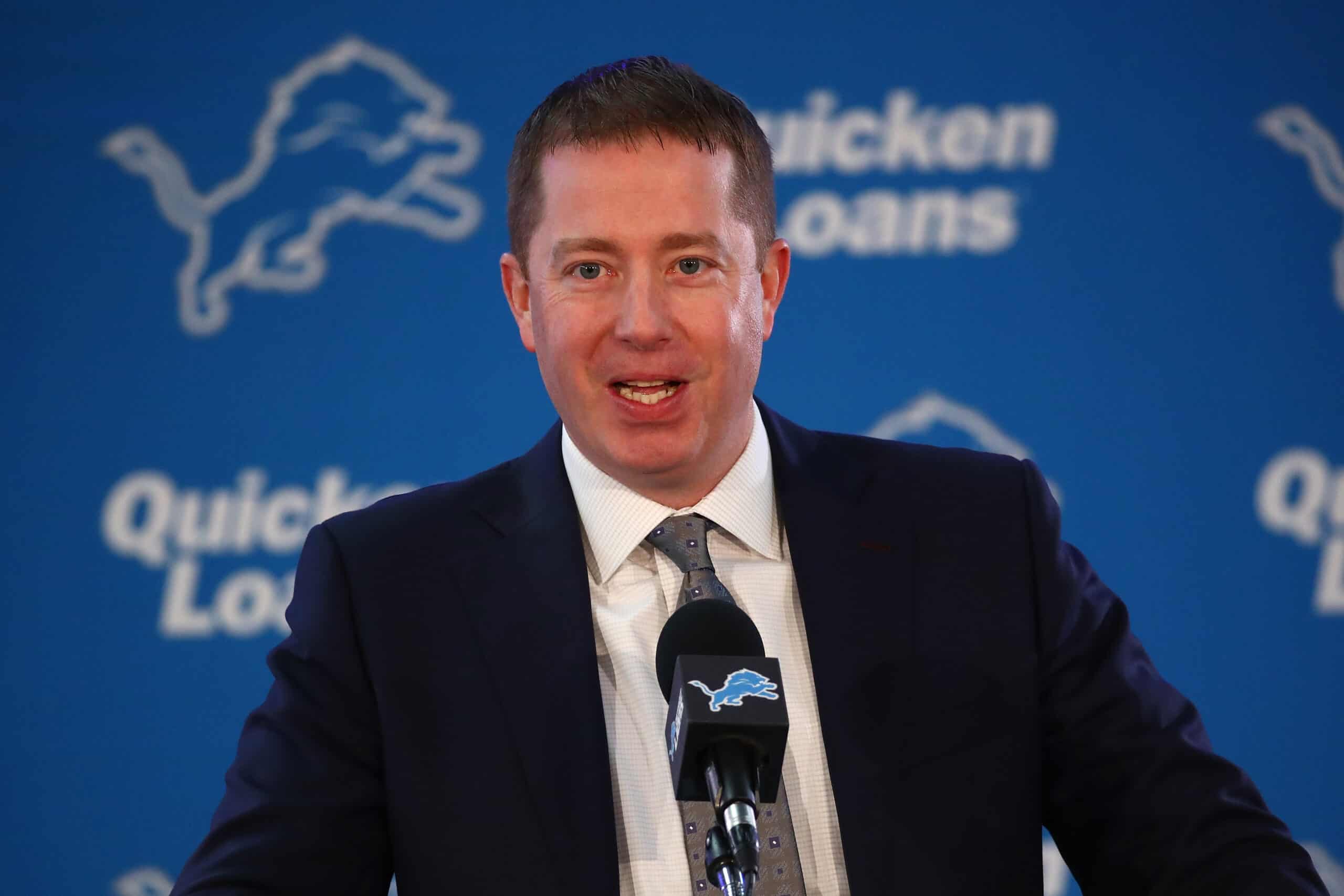 Players are not the only ones who move around during the offseason in the NFL.
Front office executives change scenery too.
On Friday, it was announced that former Detroit Lions General Manager Bob Quinn is joining the Cleveland Browns as a senior consultant.
The #Browns have hired former #Lions GM Bob Quinn as a Senior Consultant to their Football Ops department, source said. A new voice and sounding board for GM Andrew Berry, Quinn will help in a multitude of areas.

— Ian Rapoport (@RapSheet) July 30, 2021
Background
Lions fans on social media seem to have less than fond memories of Quinn.
bob quinn made so many bad moves in detroit

•paid jesse james $28 million just to draft hock the same year
•drafted a linebacker in the 2nd round that was mocked in the 4th or 5th
•failed on every defensive free agent or draft pick (davis, tavai, etc.)
•hired matt patricia

— Tej Seth (@tejfbanalytics) July 26, 2021
That Matt Patricia and Bob Quinn were good at their jobs. https://t.co/x7zhyNiISD

— Blake (@Blake2FF) July 28, 2021
Obviously, the roles differentiate quite a bit in Cleveland compared to Detroit.
As GM of the Lions, Quinn had a mixed bag of draft picks.
A Lions fan site graded his sum of selections as a B-, which could be viewed as a bit generous.
Picks like Taylor Decker in 2016 and Kenny Golladay in 2017 helped highlight his group of selections.
Misses like Jalen Tabor and Jarrad Davis left the Lions constantly searching for defensive help while Quinn was there.
He was fired from Detroit this past November along with Matt Patricia after a disappointing stint.
Prior to his days with the Lions, Quinn spent over a decade with the New England Patriots.
Starting as a player personnel assistant, Quinn eventually landed a job as the Patriot's Director of Pro Scouting.
His success identifying talent in Foxborough is how Patricia and himself found their way to Detroit.
Ultimately, the "Patriots Midwest Experiment" was an utter failure.
Role With the Browns
Browns fans don't have to worry about Quinn coming in and "ruining" things in Berea.
Andrew Berry is still the decision-maker.
As a senior consultant, Quinn is simply another voice in the room to bounce ideas and opinions off.
There are some positives that come with this.
It helps prevent groupthink, an issue many coaching staffs have dealt with throughout history.
It's basically when everyone in an organization just agrees with each other's philosophies on roster construction and other things.
That leads to a lack of constructive criticism and debate which can create a stale environment.
Next thing you know, other front offices are adapting to new ideas while you get left behind.
Plus, if something is already bad and needs changed, a new voice to point that out can sometimes be necessary.
That's likely the goal of what the Browns want out of Quinn here.
Failures in one area don't always translate to failures in another either.
Hue Jackson had some good years with the Bengals as their offensive coordinator and was successful in that role.
As we know, that didn't equate to success as a head coach.
A lesser role can be difficult to accept once someone has been at a higher level, as is the scenario here for Quinn.
Going from the GM of a team to a senior consulting role is a swallowing of the pride pill.
It could be the move necessary to help turn Quinn's executive career around though.
For the Browns, this is a low-risk, low-reward move.
The worst case scenario is that Quinn feeds the team a couple bad prospects to look at.
Ideally, he'll help Berry's staff find some diamonds in the rough and supplement some good roster ideas.