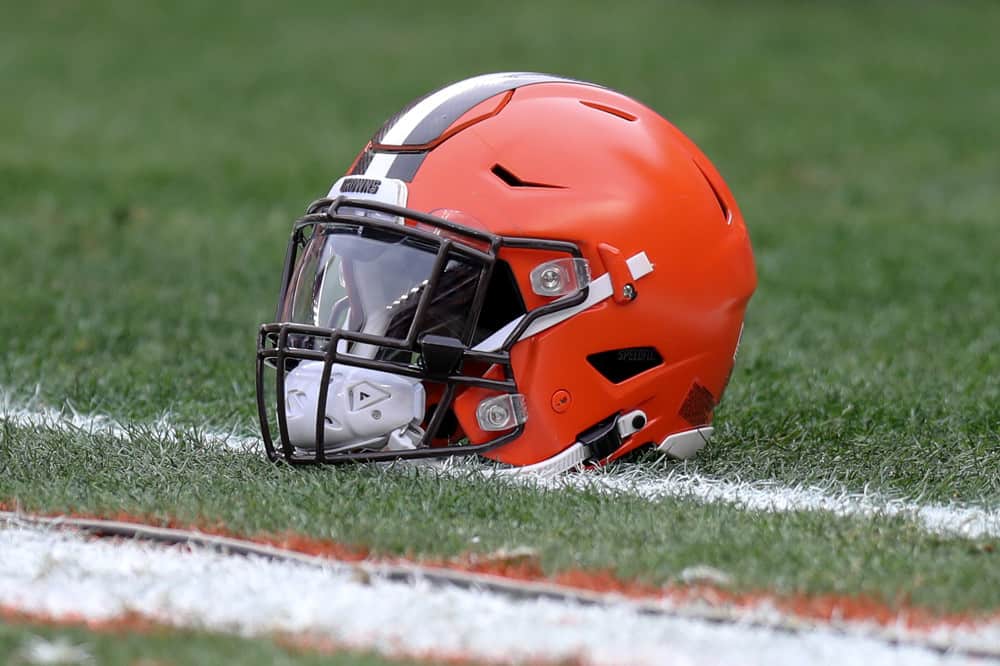 For the first time in years, the Cleveland Browns coaching staff is staying intact during the offseason.
That is largely true, but there is one small but notable exception.
ICYMI: #Browns hire Jonathan Decoster as offensive quality control coach. He will work closely with O-line and tight ends https://t.co/IImvoNr9QM

— Nate Ulrich (@ByNateUlrich) March 2, 2021
The Browns named Jonathan Decoster as the offensive quality control coach on Monday, March 1, 2021.
While Decoster may be a new name to the Cleveland fanbase, some of the players know him well.
Who Is Jonathan Decoster?
Decoster, 33, played tackle for the University of Louisiana from 2007-2010.
He worked at the University of Nevada before becoming a graduate assistant at LSU from 2017-2019.
Last year, Decoster worked at Old Dominion University as the tight ends coach.
During his stints at Nevada and LSU, he worked with Joel Bitonio, Greedy Williams, Grant Delpit, and Jacob Phillips.
Who Does Decoster Replace?
#Browns name Jonathan Decoster Offensive Quality Control coach. He replaces Seitu Smith, who left to become the running backs coach at Yale University. Decoster spent 2020 at Old Dominion University as tight ends coach.

— Daryl Ruiter (@RuiterWrongFAN) March 1, 2021
Seitu Smith worked for the Browns as offensive quality control coach for one season, 2020.
He accepted a position at Yale where he will act as assistant coach and is expected to work closely with the running backs.
What Does The Offensive Quality Control Coach Do?
The truth is that the offensive quality control coach does not do much day-to-day coaching.
Instead, the person focuses on analytics and film study, studying the team's opponents weeks in advance.
The coaching aspect involves running the offensive scout team at practice so in this case, the defensive unit, knows what to expect from its opponent.
NFL teams have both an offensive quality control coach and a defensive quality control coach; some also have special teams quality control coaches.
Head Coaches In The Making
The quality control coaching positions are considered necessary training for a potential future head coach.
Like head coaches, the quality control coaches work long hours.
Las Vegas Raiders Coach Jon Gruden worked as offensive quality control coach for the Green Bay Packers in 1992.
Gruden described the offensive quality control coach's duties as follows:
"What it does is, it teaches you football from the ground up. You get to draw the plays, you get to break down the tapes, you learn about different teams' offenses and defenses, you help run the [scout team], you might get to draw the [practice] cards. It's 24/7."
At the time, Gruden made $500 a week and slept in his office most nights.
The position has become more high profile (and higher paying), but the fundamentals of it have not changed.