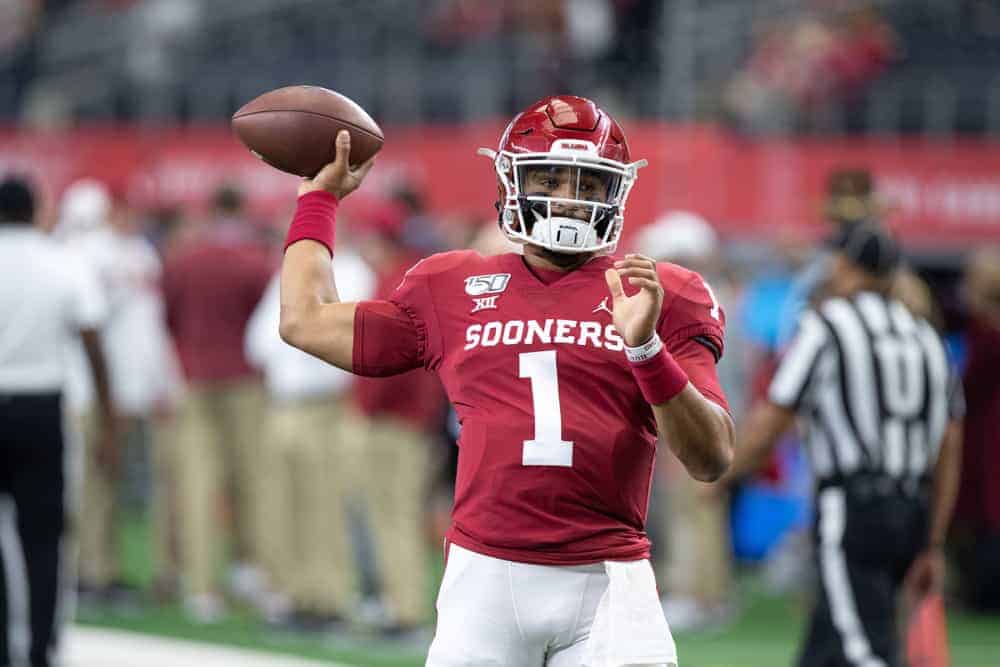 Could Jalen Hurts be a good fit with the Cleveland Browns?
That's the latest question Cleveland fans can sit on after the Oklahoma quarterback appeared in the team's latest edition of "Building the Browns".
The episode encompasses Andrew Berry and some of his team at the NFL Combine conducting formal interviews with various draft prospects.
Hurts, as mentioned, was one of them.
These formal interviews carry some weight, as teams are only allowed to perform 45 of them.
This was lowered from 60, the number it sat at for years.
"It's kind of like any job interview", said scout Adam Al-Khayyal in the episode. "People handle it differently. People come in with different levels of preparation. But at the end of the day, we're just trying to get to know them and get a better feel for them. So, that's the main goal".
Hurts' teammate, CeeDee Lamb, was also one of the players interviewed.
When asked who was the best quarterback that he played for at OU, Lamb responded "Baker".
Speaking of Baker, he's still supposed to be the next franchise quarterback in Cleveland.
Typically, number one overall picks get more than two seasons (with three different head coaches) to prove themselves.
How would Hurts fit with the Browns?
One thought is that Hurts could serve in a role similar to that of Taysom Hill with the Saints.
Well, at least Mel Kiper Jr. thinks so, per 247sports.com.
"You're going to get Jalen Hurts, he's going to play in packages, you're going to see him on the field," Kiper said. "He's going to play. He's going to play in packages. He's going to be in the Taysom Hill role where you could change things up. You can get productivity. You can get continuity out of Hurts."
It's hard to disagree with what he's saying.
Both Hill and Hurts ooze with too much athleticism to leave off the field.
With neither seeming to have the type of consistent quarterback play required at the NFL level, they can be used in creative, unorthodox packages.
Taysom Hill 💀💀💀 Bear defenderspic.twitter.com/POl7wuIHMx

— Garland Gillen (@garlandgillen) October 20, 2019
Hurts did improve as a thrower during his time as a Sooner.
Excluding his junior season at Alabama where Tua took his starting spot, Hurts posted a higher completion percentage at OU than in any season with the Tide.
He ended up throwing for 3851 yards and 32 touchdowns on a 69.7% completion rate last year.
Jauan Jennings doing Jauan Jennings things and catching touchdowns in the Senior Bowl.

Beautiful throw from Jalen Hurts. pic.twitter.com/NJv4FGpEeU

— Ben McKee (@benmckee14) January 25, 2020
No, Hurts is not going to pose a threat to Mayfield's starting position.
Frankly, he probably doesn't have a shot at passing Case Keenum on the depth chart.
Still, the kid has talent.
Kiper Jr. graded him out as a fourth-round pick, a round the Browns can afford to take a gamble on a pure but misfit athlete.