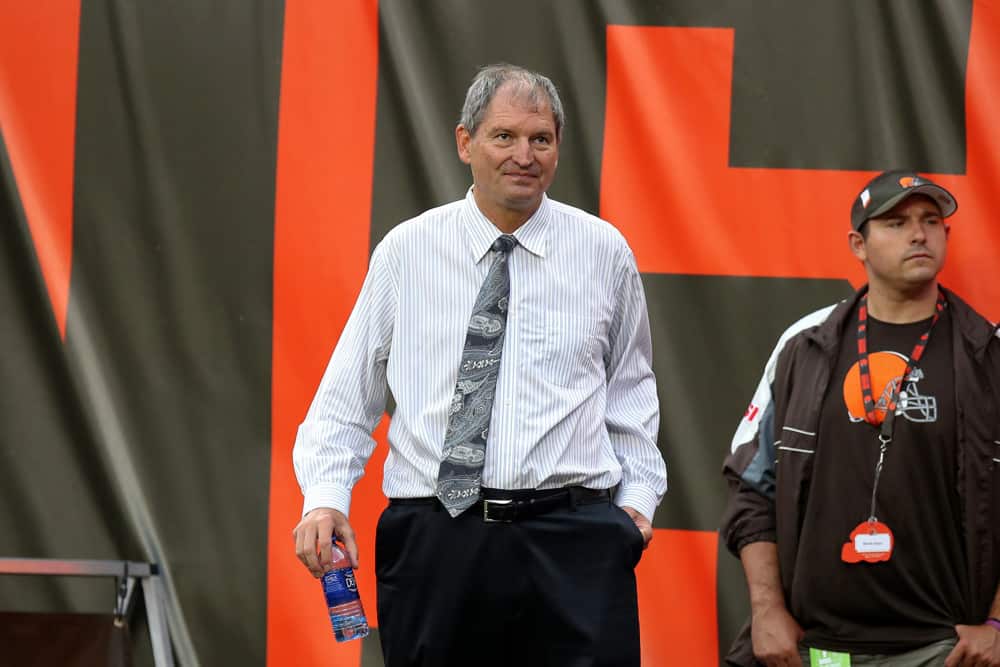 Bernie Kosar, one of the most popular Cleveland Browns ever, has been relieved of his radio and other team duties.
This per a social media message posted by the former quarterback just prior to today's big Steelers-Browns game.
Mary Kay Cabot of Cleveland.com quickly reported a connection to a ceremonial bet placed on today's game.
Steelers GameDay yet once again I was informed by the Browns that my services are no longer desired or needed. I will not be doing todays radio program.I am shocked & disappointed 😢Brown & Orange is my life 🏈 #UMatter https://t.co/a834Gs3FSU @BernieKosarShow Go #Browns

— Bernie Kosar (@BernieKosarQB) January 8, 2023
Per Cabot, NFL officials ruled that Kosar's much-publicized wager of $19,000 on the Browns violates league rules.
Players and other employees can not bet on the team that employs them.
Apparently, that includes what was largely a ceremonial bet, the first legal play in Ohio earlier this month.
Kosar announced that any winning from his bet would go to charity.
But that was not enough to placate league officials, according to Cabot's NFL source.
Kosar Taken By Surprise 
Indications are that Kosar just found out today as he reported for work.
The former Brown was primarily a goodwill ambassador, often seen hanging around at events and practices.
But he also had a regular gig with the radio broadcast each week and his own Bernie Kosar Show.
As of this writing, Kosar still has a pinned tweet promoting his radio appearances.
First show in the new studio! Me and @HanfordDixon29 talk #Browns  vs #Steelers and placing the 1st legal sports bet in Ohio with @tipico!https://t.co/Ys921Kz5LI

— Bernie Kosar (@BernieKosarQB) January 2, 2023
And he planned on talking about placing the first legal bet in Ohio among other things.
Kosar's words, that the team did not "desire or need his services" indicates some hostility.
But there are no other details from Kosar.
And neither the Browns nor the NFL has acknowledged the situation.
Browns Nation will update this article as more information is available.