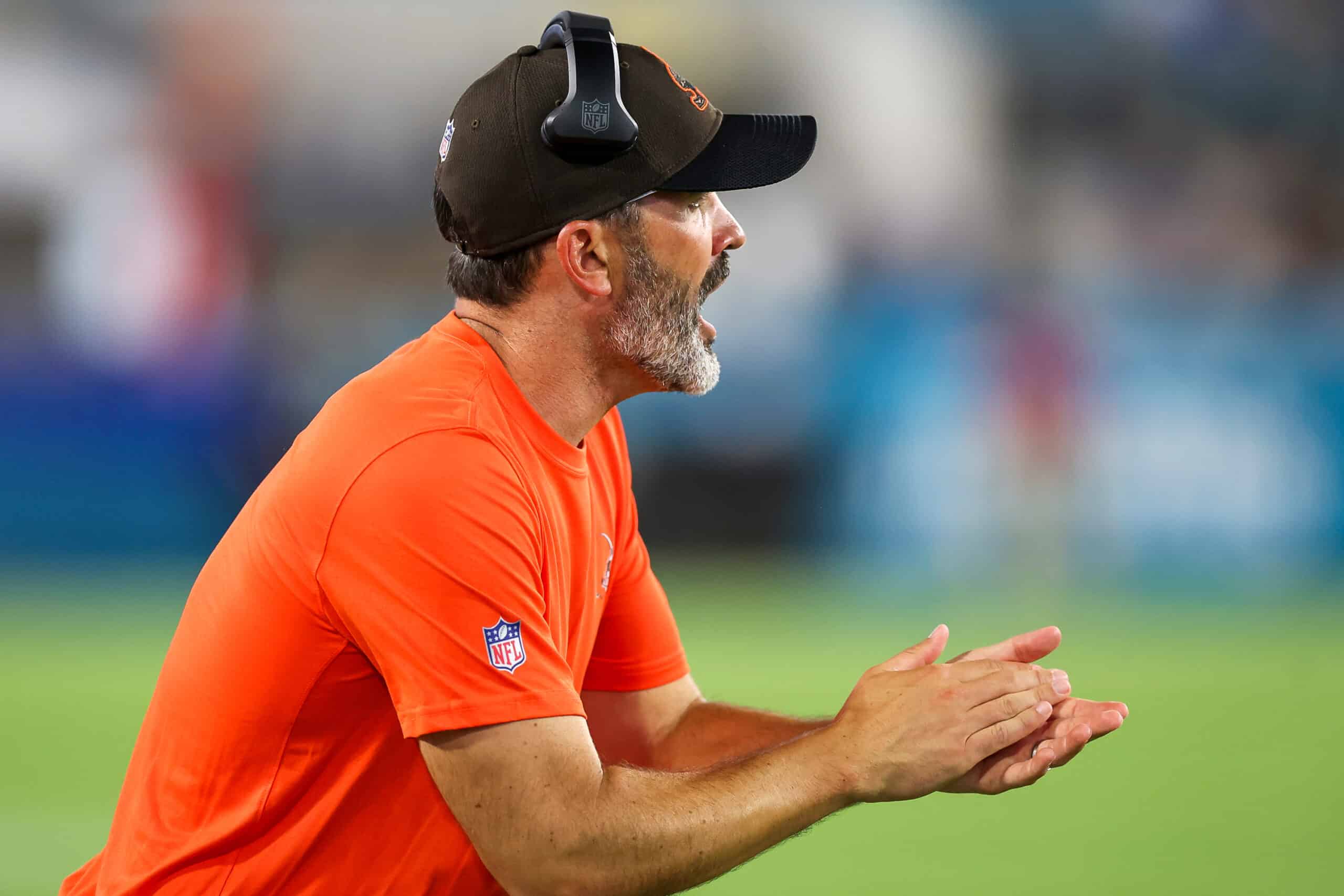 The relationship between a quarterback and the head coach is important at every level of football.
They are two of the most prominent positions within an organization and can dictate success or failure.
Cleveland Browns quarterback Deshaun Watson's bond with head coach Kevin Stefanski is on the up, according to reports.
ESPN's Jake Trotter appeared on ESPN Cleveland this week and talked about the growing chemistry between Watson and Stefanski.
"You can tell that Deshaun really believes in Kevin," – @Jake_Trotter and Watson and Stefanski's relationship going into the season. pic.twitter.com/AVtzddSrur

— ESPN Cleveland (@ESPNCleveland) July 25, 2023
"You can tell that Deshaun really believes in Kevin, and I think that's a big storyline to follow these first three, four, five games", Trotter said to host Emmett Golden.
Will that belief in one another translate to wins on the field this fall?
Which Watson Does Stefanski Get?
Trotter posed two important questions in his radio appearance.
"Is Kevin getting the best out of Deshaun?"
"Does Deshaun look like his 2020 or 2019 self?"
That will be the primary concern heading into this season.
The future is tied up with Watson.
The Browns need him to succeed, or this entire thing falls apart.
Much of that success is dependent on Stefanski, his relationship with Watson, and his ability to put Deshaun in a position to succeed.
Thinking back to the falling out with Baker Mayfield, it's clear his relationship with Stefanski never developed.
Reports of a dwindling trust between the two began to surface.
That simply cannot happen with Watson.
So far, it looks like the two are on the right track to maintaining a healthy connection.
That should help Watson return to looking more like he did in Houston and less like he did at the end of last season.
Putting last year in the rearview mirror and focusing on the now will help Watson and Stefanski grow as a duo.
As Trotter says in his interview, "you can't compare anything to last year, it was a total circus."
He's right.
There were so many questions surrounding Watson last year, the main one being his date of availability.
Now with a whole summer to develop, Deshaun and Stefanski should be able to get on the same page right from the jump.