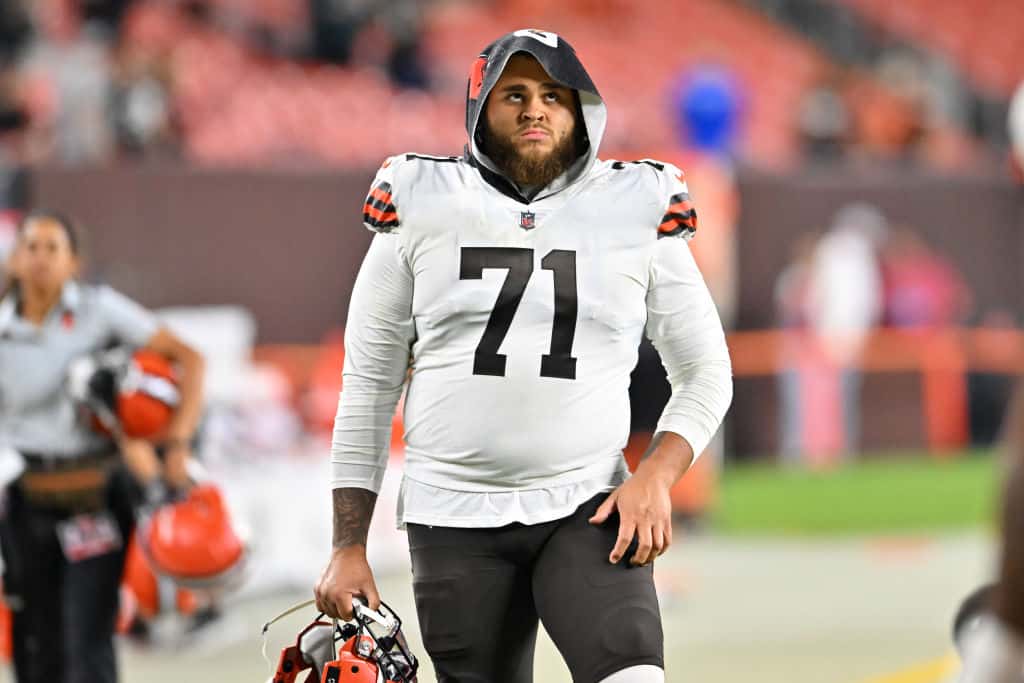 On Tuesday, the NFL announced the fifth-year option totals for the rookies taken in the 2020 NFL Draft.
The Cleveland Browns will have a difficult decision to make, given the massive amount of money that will go along with it.
However, in the eyes of one Browns insider, the team is likely to pick up the option for an incredibly important position.
#Browns LT Jedrick Wills Jr., picked 10th overall, in line to make $14.175 million for 2024. As @AlbertBreer notes, team has until the week after the draft to pick up that option. Organization is likely to do so. They don't seem to be as down on Wills as some fans/media are https://t.co/VfRytWPGFm

— Daryl Ruiter (@RuiterWrongFAN) February 7, 2023
For a right-handed quarterback, left tackle is the most important position on the offensive line.
This position is in charge of protecting the quarterback's blind spot, as it is difficult to spot edge rushers coming from their left side, especially when their body is turned to the right.
Jedrick Willis Jr. was the 10th overall pick in 2020.
Should the Browns decide to pick up his fifth-year option for 2024, Willis will be owed over $14 million.
Many within the organization are confident in Willis' abilities, but Browns fans aren't so sure.
Under Willis and the offensive line, the Browns allowed 44 sacks in 2022, which was tied for 11th-most in the league.
Browns fans might have a right to be concerned with Willis moving forward, given this amount of sacks.
However, this doesn't account for the athletic prowess of Deshaun Watson, who is one of the most agile quarterbacks in the NFL, when fully healthy.
If the Browns are going to take a step forward in 2023, they will need to do so with a healthy offensive line, and the improved play of Watson.
Will the Browns end up sticking with Willis, or will they look to free agency or the draft instead?