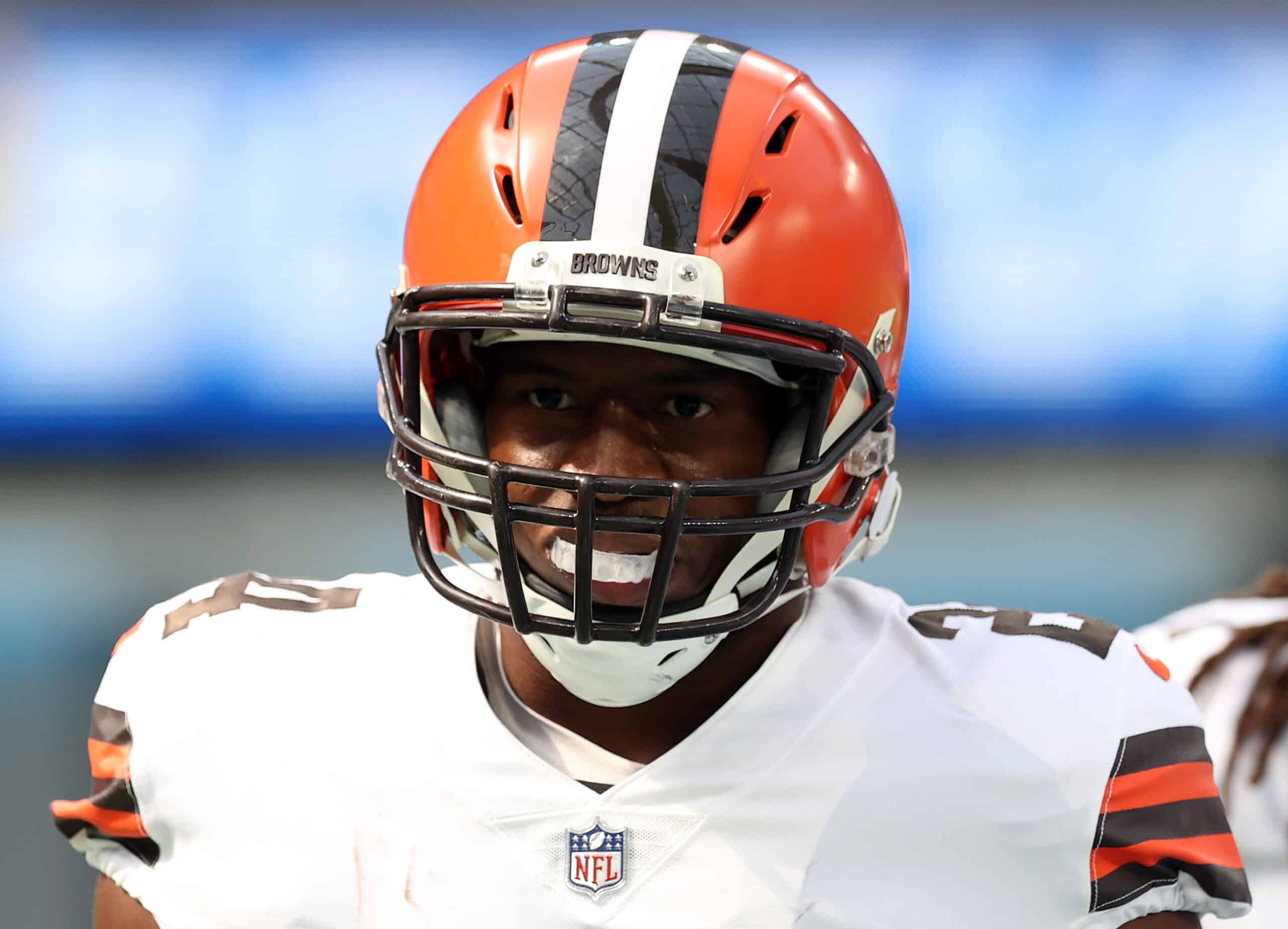 Running back Nick Chubb is arguably the best player on the Cleveland Browns, not to mention the most popular player among the team's devoted fanbase.
He's also arguably the NFL's best running back, and he's coming off perhaps his best season yet.
Chubb is under contract for two more seasons, which means that the Browns will soon have to decide what to do with him moving forward, a topic insider Tony Grossi talked about while on ESPN Cleveland radio.
What is Nick Chubb's future with the #Browns after this year? @TonyGrossi weighs in… pic.twitter.com/ZzltYQuZ5P

— ESPN Cleveland (@ESPNCleveland) June 9, 2023
"An extension might be the best thing right now, knowing that the agent would know, 'Nick, you're not going to see this whole contract, but at least you're getting more money up front.' It helps the Browns reduce his cap number, and with the understanding that sometime during the next contract, we're gonna part ways." Grossi said.
Chubb ran for 1,525 yards and 12 touchdowns while averaging 5.0 yards per carry in 2022, and perhaps Browns fans thought he got shortchanged when the Las Vegas Raiders' Josh Jacobs was named to the All-Pro first team instead of him.
He's at the top of his game, but he will be 29 years of age when his current contract ends, which would put him near the point at which running backs have historically declined or fallen off a cliff in terms of production.
It remains to be seen what type of longevity Chubb has once he moves into the advanced age portion of his career.
He has had some injuries lately, including an MCL injury in 2020, although he did appear in all 17 games last season.
For now at least, he will continue to be Cleveland's centerpiece on offense, but this time around, he will have less pressure on him.
The team will have a full season of Deshaun Watson at quarterback, which will allow for a more freewheeling attitude on offense rather than the conservative approach that ruled the day last season.