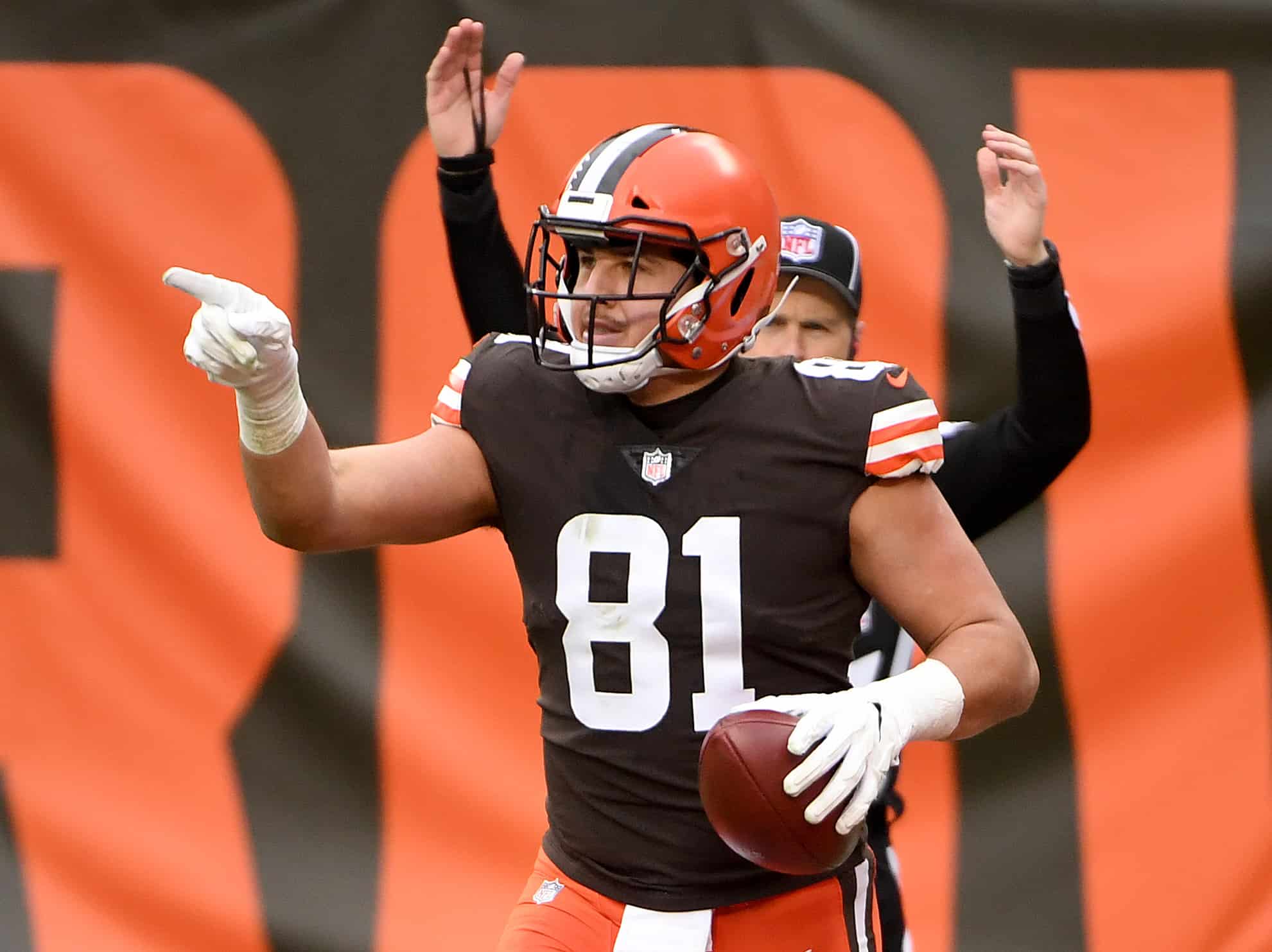 The Cleveland Browns minicamp has provided a daily dose of excitement for the Browns fanbase.
This team has so much talent and promise; it is impossible not to think ahead of all the possibilities that await it in 2021.
Browns TE Austin Hooper was a recent guest on The Jim Rome Show.
Hooper talked about the great expectations on this team.
"No Complacency"
What Hooper said should be music to Browns' fans ears.
It is now or never.
Here are Hooper's exact words:
"You want to be in an organization where the expectation is to be aggressive. We want it now. There's no complacency. There's no 'alright we're building for 4-5 years down the road'. No. We've got the guys here where we feel like we can compete with any other football team in the league."
Austin Hooper on 2021 Expectations from The Jim Rome Show on Vimeo.
No Surprise
Given what GM Andrew Berry has built and assembled since taking over the general manager duties before the 2020 season, nothing Hooper says should surprise us.
The Browns are a young team with players nearing the end of their rookie contracts.
This roster is guaranteed one season, and then, it is possible pieces of it will start to disband and move to other teams via free agency.
Jim Rome Has Been Touting The Browns For Years
For years, Jim Rome has been calling the Browns "America's Team" and has teased they are coming.
When the NFL schedule was released in May, he reiterated his point.
Hype Makes Fans Nervous
There are cautious Browns fans who are nervous about the daily hype surrounding the Browns this early in the preseason.
It is true that the roster is loaded with talent.
On paper, it looks like a championship team.
However, the roster has to play well.
Austin Hooper talked about this with Jim Rome also.
"It's up to us to put the product out there on the field and work our tails off."