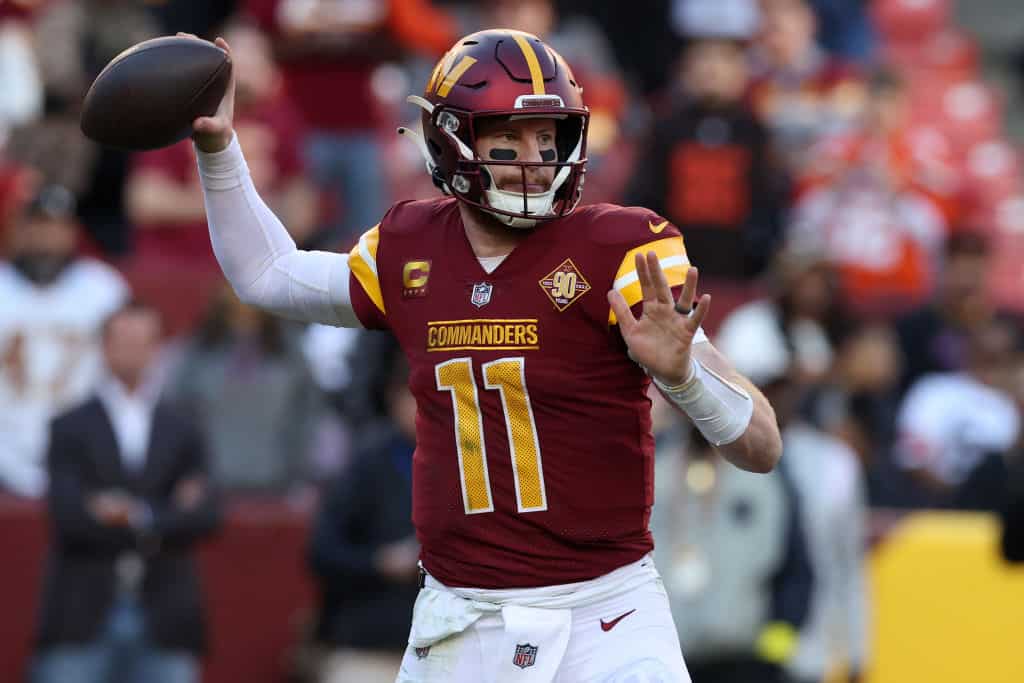 The Cleveland Browns scored a big win over the Washington Commanders on January 1 in Week 17 action.
The final score was 24-10, and the Browns showed just how prepared they were for Commanders QB1 Carson Wentz.
They held the Wentz-led offense to just 10 points, and 7 of those points were scored in the second quarter.
More importantly, the defense picked off Wentz 3 times, and he finished with a 37.7 passer rating.
Carson Wentz today

0 Pass TD
3 INT
37.7 Pass Rating pic.twitter.com/uJq9YaKDlP

— NFL on CBS 🏈 (@NFLonCBS) January 1, 2023
In the postgame, linebacker Reggie Ragland talked about the defense's success over Wentz and how they prepared for him.
What Ragland Said
Ragland talked about watching film and studying Wentz's propensity to hold on to the ball.
According to Ragland, Wentz's slow release allowed time to read where the ball was going.
Browns LB Reggie Ragland on Commanders QB Carson Wentz: pic.twitter.com/gQHmMyee6H

— Tramel Raggs (@Raggs_No_Riches) January 1, 2023
"..you can get a good break on it [Wentz's pass] and make something shake."
Wentz had not started a game in over two months, and his replacement Taylor Heinicke was playing well up until recent weeks.
The #Commanders going back to Carson Wentz guarantees Washington not making the playoffs. Taylor Heinicke would have taken this team to the playoffs. Taylor Heinicke has the most heart Washington has seen since John Riggins. pic.twitter.com/ZxARBy5wd3

— Whatever it Takes (@danielkellybook) December 31, 2022
Heinicke's ineffectiveness is what led Commanders Coach Ron Rivera to make the somewhat surprising choice to start Wentz in a high-stakes game with the team's playoff berth on the line.
Some Browns Wanted To Face Heinicke
Ragland also mentioned that some of the Browns' defensive players wanted to face Taylor Heinicke.
They preferred his style of play and quicker ball release.
Though the crowd chanted for Heinicke and some thought Rivera would make the switch during the game, Wentz finished the game.
Now that the Commanders have been eliminated from the playoffs, it is unclear if Rivera will switch back to Heinicke.