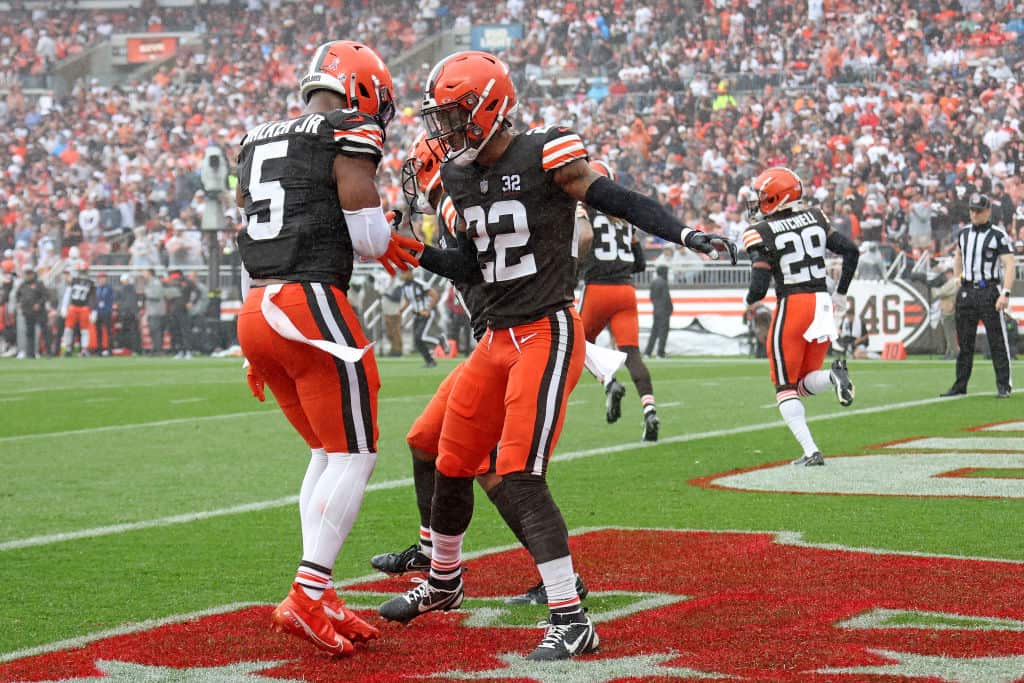 The Cleveland Browns know every game counts.
However, divisional games have that extra value, and it goes way beyond the standings; it's about bragging rights.
That's why LB Anthony Walker Jr. "appreciated" Baltimore Ravens star Roquan Smith for giving them a bit of extra motivation ahead of Sunday's divisional clash (via Mary Kay Cabot).
#Browns Anthony Walker Jr. on #Ravens Roquan Smith saying "we're going over there to beat their tails in front of their wife and kids" pic.twitter.com/wkkaH5wU7p

— Mary Kay Cabot (@MaryKayCabot) September 28, 2023
Walker said that all players are blessed to be a part of the NFL and make a living out of football, so it's not like they needed an incentive.
Nonetheless, it was well appreciated.
For those who lack context, Smith recently stated that the Ravens would go to the Browns' house and beat their tails "in front of their wives and kids," stirring the pot ahead of a highly-anticipated showdown.
The Ravens are fresh off a disappointing home loss to the Indianapolis Colts, perhaps because they were already looking ahead to this key matchup.
They're undermanned on both sides of the field, and they were close to dropping that game vs. the Cincinnati Bengals in Week 2, so perhaps this wasn't the right time for Smith to make such a bold and maybe even disrespectful statement.
Going 2-1 in the division could do wonders for both teams, especially considering how competitive the AFC North is this season.
But this Browns team isn't like those of old, and the huge chip they already had on their shoulders only got way bigger.
It'll be interesting to see what Smith has to say after the game and whether he keeps that same attitude.