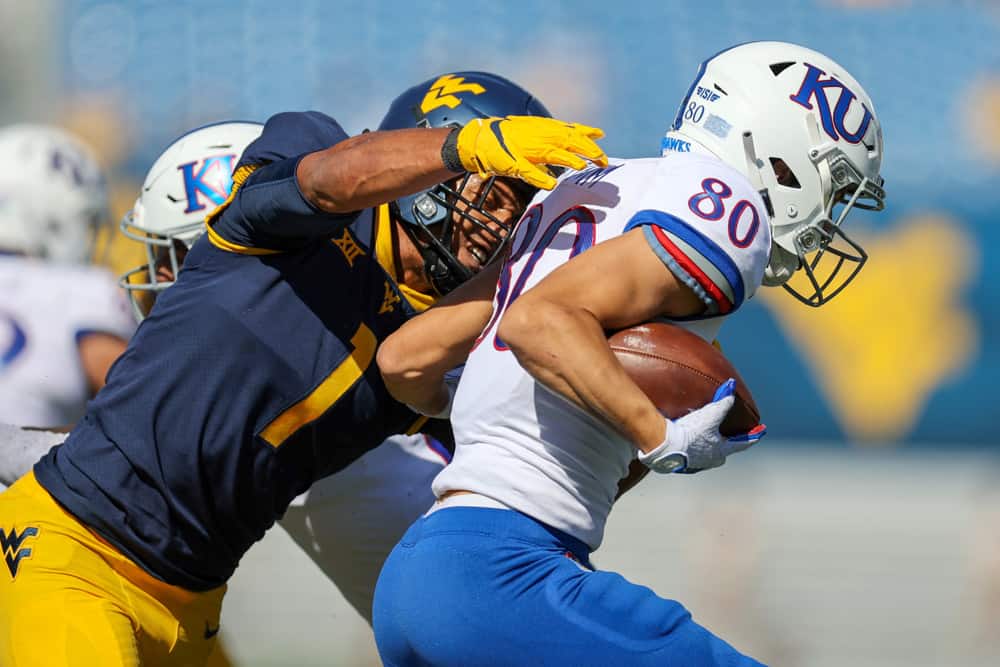 On Friday, the Cleveland Browns announced that West Virginia linebacker Tony Fields II will miss rookie minicamp.
He reportedly suffered a minor foot injury that is going to sideline him for a few weeks, according to head coach Kevin Stefanski.
The second-year head coach mentioned to Mary Kay Cabot that Fields' injury is not a long term concern.
It sounds like the team doctors examined Fields and he won't need surgery on his foot.
The fifth-round pick won't participate in rookie minicamp, but should be fine going forward.
Down But Not Out
It appears the rookie linebacker informed the team of the injury when he arrived to rookie minicamp.
Luckily, Fields didn't attempt to hide the issue or play through it and cause more damage.
This shouldn't be something that sidelines Fields longer than a few weeks.
Which is good news since he was one of the three rookies that the Browns recently signed.
We've signed 3 of our 2021 draft picks!

LB Tony Fields II
S Richard LeCounte III
RB Demetric Felton

📰 » https://t.co/DabRlceta3 pic.twitter.com/6PG0LXBkWZ

— Cleveland Browns (@Browns) May 13, 2021
The fifth-round linebacker is going to have an uphill battle in Cleveland.
He'll join a fairly crowded group of linebackers and missing minicamp isn't going to help his chances.
Although, Fields produced solid numbers during his college career, so he should find his way onto the field at some point.
In 2017, Fields finished with an impressive 104 tackles through 13 games at Arizona.
During his four seasons in college, he recorded 375 tackles, 21 tackles for loss, and 9.5 sacks.
There is plenty of upside here despite Fields being a fifth-round pick.
General manager Andrew Berry might have found another diamond in the rough with Fields.
I still can't tell if this is WVU LB Tony Fields II (@T_Fields1) knowing where the ball was going pre-snap or if while he was blitzing he just recognized it that fast but seems like he was gunning for Lovett the whole way.

Man is a tackling machine.#WNSFilm pic.twitter.com/M3zHXiDXBO

— Brandon Olsen (@WNS_Brandon) January 14, 2021
The fact Fields is forced to sit out of rookie minicamp is a shame, but at least it's nothing serious.
He should get a few weeks off and be ready to get on the field for training camp.
As already mentioned, it won't be an easy task climbing up the depth chart in Cleveland.
However, Fields has the potential to be a possible starting linebacker, but at worst he should be a nice rotational option for the Browns.