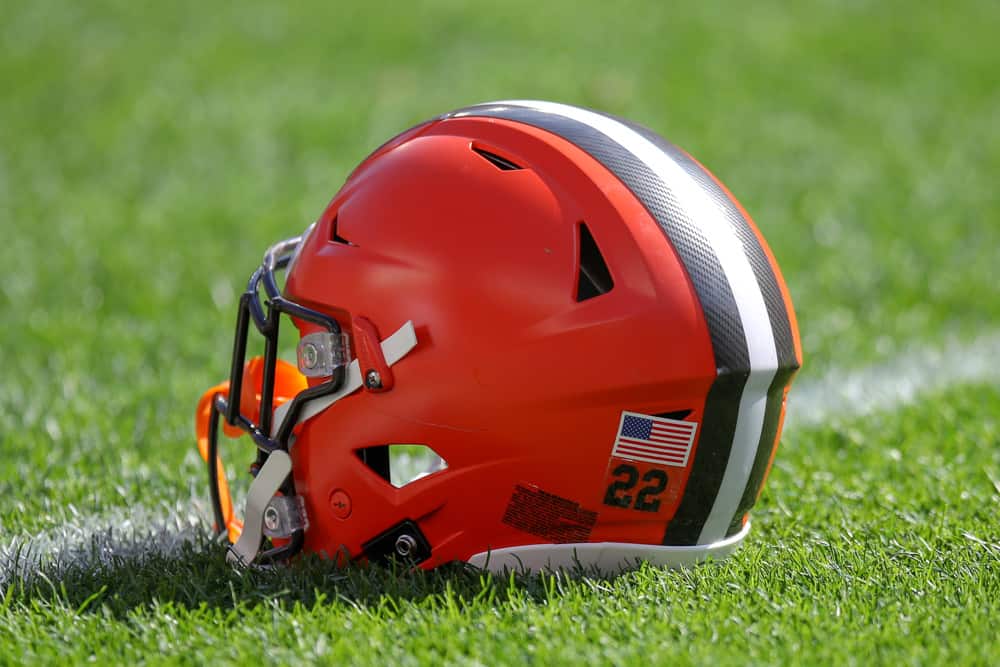 The 2-1 Cleveland Browns now sit in the 18th position on the ESPN NFL Power Rankings.
It is worth noting that the Browns are the lowest-ranked NFL team with a winning record.
All other 2-1 teams and 3-0 teams sit above them on the list.
And in addition to that, the Browns are in a position they haven't been in for almost 6 years, over .500.
For the first time since Dec. 14th, 2014, the Cleveland Browns are over .500.

It only took 10 starting QBs, 5 different head coaches, and 4 different general managers. pic.twitter.com/2oCzKhwFKW

— TheGamblersReport.com (@gamblersreport) September 28, 2020
This jump in the NFL Power Rankings comes after a spectacular Week 3 performance against the Washington Football Team.
Let's take a look at how the Browns have been hopping around this poll since the 2020 season began.
Preseason
The Browns sat at 20 prior to their opening week game against the Ravens.
For Week 2
After the opening loss to the Ravens, the Browns dropped down to 26th.
For Week 3
Entering into the Washington game, the Browns hopped up to the 23rd spot.
For Week 4
As mentioned above, the 2-1 Cleveland Browns leap up to the 18th spot in Week 4's rankings.
Week 4 Rankings Of Upcoming Opponents
This week's opponent, the Dallas Cowboys, are 1-2 and one spot above the Browns at 17.
Week 5 opponent, the Indianapolis Colts, are 2-1 and are ranked 16th.
Divisional rival and week 6 opponent, the undefeated Pittsburgh Steelers (3-0) are in the 7th spot.
Week 4 Rankings Of Teams Browns Have Beaten
The Cincinnati Bengals are 30th, and The Washington Football Team is ranked 25th.
Top 5 Teams Going Into Week 4
Kansas City Chiefs
Baltimore Ravens
Seattle Seahawks
Green Bay Packers
Buffalo Bills
What Do The Rankings Tells Us
The defending Super Bowl Champions are ranked first which should come as a surprise to no one.
Browns fans can have a little solace about week 1's loss because the Ravens are second.
In Weeks 4 and 5, the Browns are playing teams right around them so these are winnable games.
The Browns Power Rankings in 2019
Strolling down memory lane in 2019, ESPN listed the Browns at 10th to open the 2019 season.
But they fell after that and finished the season 21st.
Whereas the Browns moved in the wrong direction last year, so far in 2020, the team is steadily moving in the right direction.
That is, after the dust settled on the Week 1 loss to Baltimore.