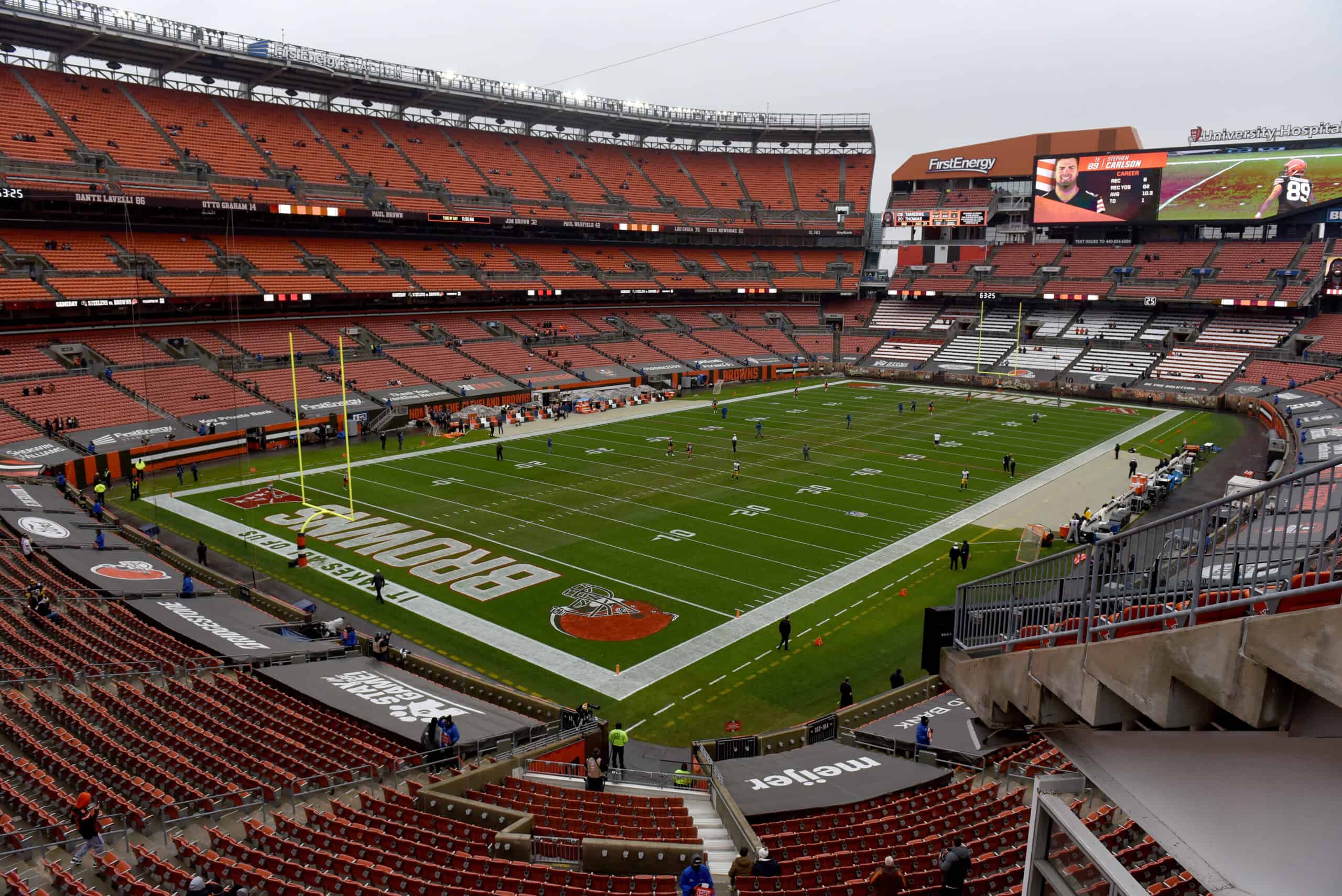 Bye week is officially over, and the Cleveland Browns are back in business.
Here are the news and notes for Monday, December 6, 2021 as the Browns prepare for their second game against the Baltimore Ravens in Week 14.
1. AFC North Teams Help Browns
The best possible scenario for the Browns in the bye week was for a Cincinnati Bengals loss and a Pittsburgh Steelers win.
The Browns got both so their playoff chances improved.
AFC NORTH STANDINGS:#RavensFlock 8-4 (1-2)#RuleTheJungle 7-5 (3-1)#HereWeGo 6-5-1 (2-2)#Browns 6-6 (1-2)

— No Love Lost 🏈 (@NoLoveLostNFL) December 6, 2021
This is a tight division filled with inconsistent play week after week.
The Browns control their own destiny in the next five games as three of the five are against their AFC North opponents.
Those other two games are against the Las Vegas Raiders and the Green Bay Packers.
2. OBJ Watch
On a bye week, fans had more time to watch former Brown Odell Beckham Jr. in action with his new team, the Los Angeles Rams.
OBJ's second TD as a Ram!

Watch him hit the self-revive 🤣

(via @NFL)pic.twitter.com/hhC5WxP5RX

— SportsCenter (@SportsCenter) December 5, 2021
If you are keeping score, here are OBJ's stats with both teams this season.
Through 6 games with the Browns, he had 17 catches out of 34 targets for 232 yards and no touchdowns.
In 3 games with the Rams, he has 9 catches out of 18 targets for 127 yards and 2 touchdowns.
3. Browns Vs. Ravens, Part 2
On Sunday Night Football, someone commented that the Ravens of 2021 resemble the Steelers of 2020.
They have either worn themselves out from the tough games, or the injuries are finally really impacting their game.
Lamar Jackson is still an outstanding player, but he has not been as sharp.
The Browns need to pounce on this in Week 14.
No more excuses.
No reason a fully rested Myles Garrett shouldn't have atleast 2 sacks vs the Ravens offensive line #Browns

— MoreForYouCleveland (@MoreForYou_CLE) December 6, 2021
The most important game of the season is next week vs. Ravens #Browns

— Michael and the Influence (@UpTheWayHov) December 6, 2021
4. Five Games To The Finish
It is pretty clear that the Browns' fate lies in how they play these five games.
Will they be the Browns who can't keep a lead and let teams back in?
Or will they be the Browns that slam the door on the opponent?
tell me this sequence of plays from the 2019-Kitchens era doesn't look eerily similar to what the Cleveland Browns are doing in 2021 #Browns pic.twitter.com/jiWb7dZrxN

— TREV (@notstefanskifan) December 3, 2021
This team's identity will be determined in the next five weeks.
No one wants this team to be compared to the 2019 Browns; the 2020 Browns are a much better option.