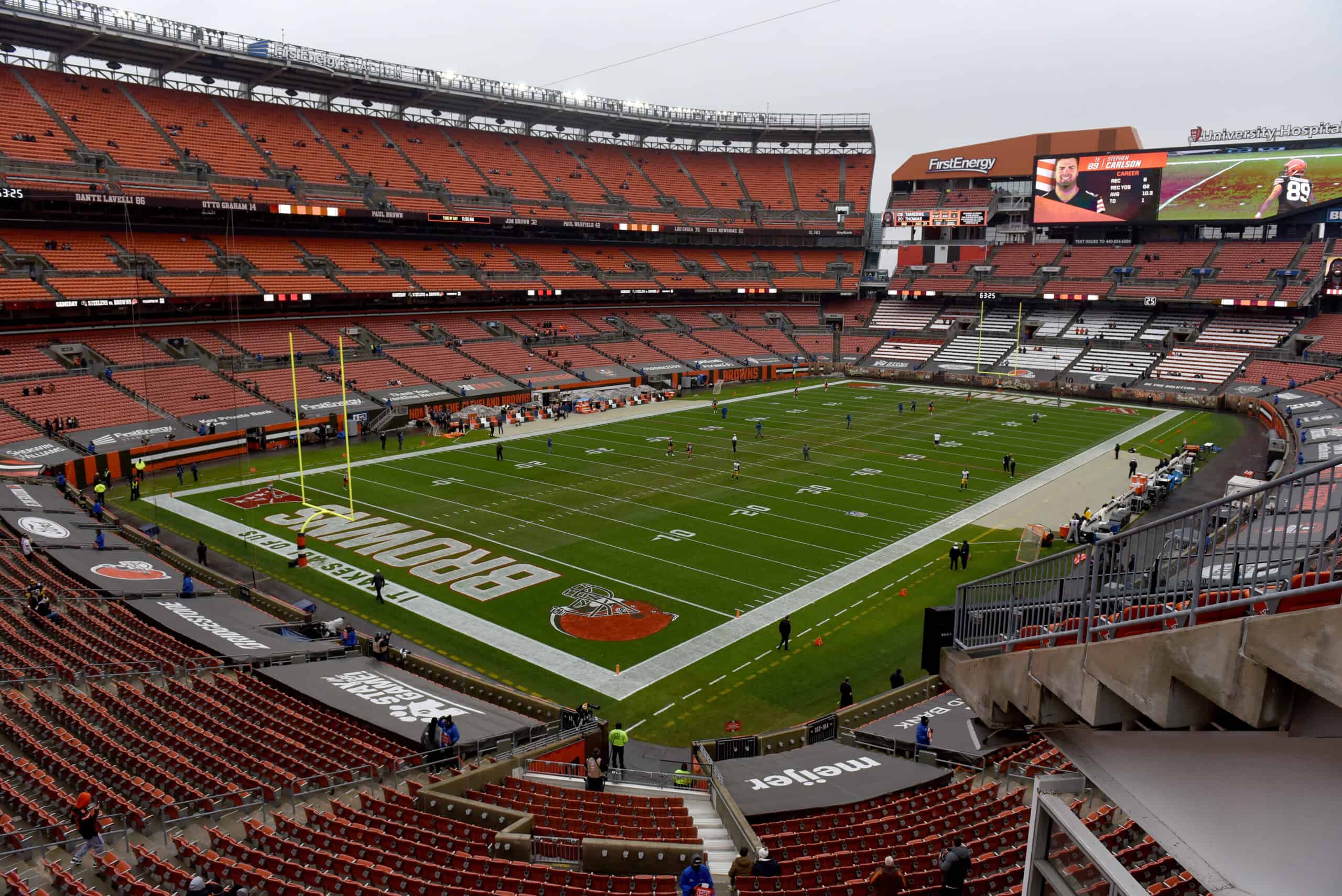 Offseason mode is in play for the Cleveland Browns.
Will it be a quiet offseason or not?
That is the question fans are grappling with.
Knowing the Browns as we do, fireworks in the offseason would not be a shocker.
I know we're supposed to have a quiet off-season with a status quo mentality, but why do I feel like there are some big fireworks coming? #Browns
What about you? What do you think?

— Vintage Browns (@VintageBrowns) January 11, 2022
Here are the Browns Nation news and notes for Tuesday, January 11, 2022.
1. Georgia Wins The National Championship
Browns fans immediately thought of running back Nick Chubb upon hearing the news that Georgia defeated Alabama to win their first national championship in over 40 years.
Chubb commended his alma mater on social media.
Go Dawgs Forever

— Nick Chubb (@NickChubb21) January 11, 2022
As expected, Chubb was at the game at Lucas Oil Stadium in Indianapolis.
Spotted here tonight: Mark Richt, Nick Chubb, D'Andre Swift, and a crowd that may be around 75% Georgia fans.

— Seth Emerson (@SethWEmerson) January 11, 2022
2. Browns 2022 Opponents
Though the schedule release is months away, the Browns' opponents for the 2022 season are set.
Of course, there are two meetings with each divisional rival: the Ravens, Steelers, and Bengals.
In addition, home games are expected against the following opponents:
Los Angeles Chargers
New England Patriots
New Orleans Saints
New York Jets
Tampa Bay Buccaneers
The Browns have a limited history against the Buccaneers, having only played them 10 times.
The Browns are 6-4 in the series.
Their last meeting was in 2018 at Tampa; the Browns lost 26-23 in overtime.
It is already safe to assume that there will be a lot of fanfare when Tom Brady and company come to Cleveland.
Away games include:
Atlanta Falcons
Buffalo Bills
Carolina Panthers
Houston Texans
Miami Dolphins
Washington Football Team
Our 2022 opponents are locked in.

— Cleveland Browns (@Browns) January 10, 2022
3. Browns VP Of Football Operations Interviewing For Vacant GM Job
The Chicago Bears requested an interview with Kwesi Adofo-Mensah who is the current Cleveland Browns Vice President of Football Operations for their vacant general manager position.
Adofo-Mensah is a rising star who interviewed with the Carolina Panthers last season for the then-vacant general manager position.
The #Bears requested an interview with #Browns VP of Football Operations Kwesi Adofo-Mensah for their GM job, per source.

A former Princeton basketball player who has risen quickly as an NFL executive, Adofo-Mensah interviewed with the #Panthers last year. A name to watch.

— Tom Pelissero (@TomPelissero) January 11, 2022
Stefanski says no "major changes" expected on his coaching staff #Browns

— Jake Trotter (@Jake_Trotter) January 10, 2022
Despite the potential front office change noted above, Coach Stefanski is not expecting any "major changes" on his coaching staff this offseason.