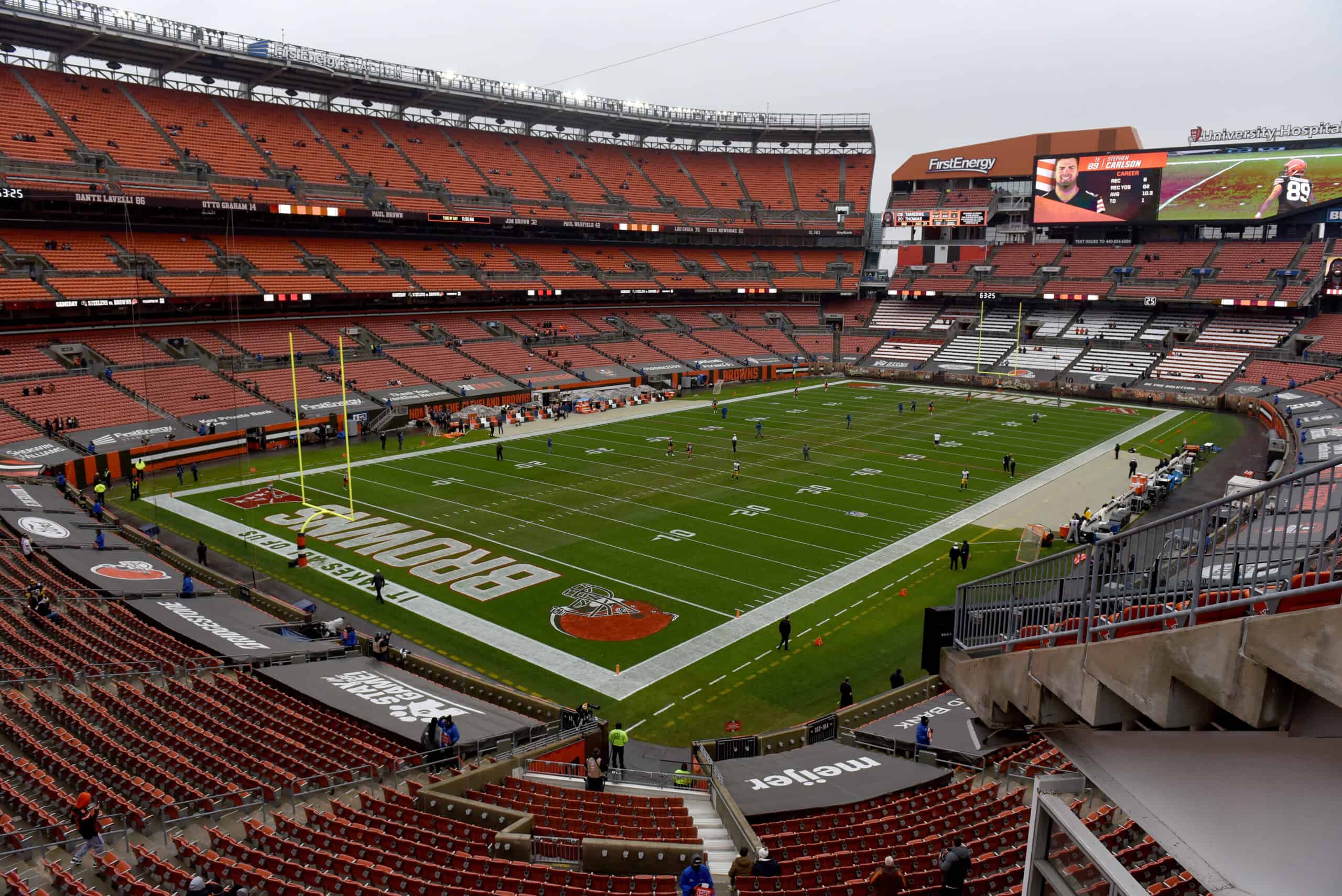 The Cleveland Browns host the Cincinnati Bengals on Sunday at 1:00 PM EST.
This is the final game of the regular season so the Browns are in full-scale preparation mode for this game.
Here are the Browns Nation news and notes for Wednesday, January 5, 2022.
1. Doug Dieken Announces His Retirement
Sunday's season finale will be Doug Dieken's final game inside the radio booth.

The #Browns Legend is calling it a career after 50 combined years as a player, radio color analyst and exemplary ambassador for our organization.

— Cleveland Browns (@Browns) January 4, 2022
In addition to saying farewell to the 2021 season on Sunday, the Browns will also be wishing a happy retirement to radio broadcaster Doug Dieken who announced Sunday will be his last game in the booth.
Dieken has enjoyed a storied career that has lasted 50 years beginning as the Browns left tackle and then moving to radio and being an ambassador for the Browns organization.
From one #73 to another; congrats on an absolutely epic and amazing career! BRAVO!! 👏👏

You're one of the best to ever do it and it's been a joy to get to listen to you and Donovan since I've retiredhttps://t.co/7ezYDMZ5wq

— Joe Thomas (@joethomas73) January 5, 2022
Home for holiday and mom's got the radio call and TV synced up. Didn't know that Doug Dieken was still the color guy on the radio. @Super70sSports pic.twitter.com/MzQqir6IsF

— Steve Hageman (@HisProf1974) December 21, 2021
We wish him the best but will miss his informative and friendly voice on the radio next season.
2. Case Keenum Set To Start Against Bengals
With Baker Mayfield scheduled to get shoulder surgery this week, Case Keenum will get his second start of the 2021 season against the Bengals.
Though the season has been full of ups and downs and opinions on Mayfield's future vary, fans hope that Keenum can lead the Browns to victory and end the season on a good note.
#Browns have had a disappointing year and I wish Baker Mayfield a successful surgery and I wish Browns to come back healthy in 2022…Good luck to all recovering from nagging injuries, Good luck to Case Keenum and hoping we can finish the year with a solid home win…

— David L Stamper (@Unionguy1956) January 5, 2022
3. Kareem Hunt
It is too early to know if Kareem Hunt will be healthy enough to play against the Bengals.
One of the many things missing in 2021 was a healthy Hunt, and everyone can agree the Browns offense suffered for it.
Kareem Hunt in 2020 for the @Browns being the complimentary back to our offense:

1,145 yards running & receiving.
11 touchdowns.

That's 71 yards a game plus 4 points on average per game he produced for us.

We only had Hunt healthy for 6 games this year. #Browns x #NFL pic.twitter.com/JtGOgcjiY3

— BROWNS OR DIE 💀 (@BrownsorDie) January 4, 2022
Hunt has 386 rushing yards and 5 touchdowns this season.
Even more noteworthy is that he did not have a single receiving touchdown.
Last season 5 of his 11 touchdowns were receiving ones.
4. Alex Van Pelt's Future
Reports have circulated indicating that offensive coordinator Alex Van Pelt may be interested in leaving the Browns to go back to his alma mater Pitt.
Though some have refuted these reports, there is still plenty of chatter about Van Pelt's potential interest in becoming the offensive coordinator for Pitt.
@AKinkhabwala Aditi, there's a rumor floating around https://t.co/30DlxmpGD2 about former Pitt QB Alex Van Pelt possibly meeting w/ Pat Narduzzi about Pitt's vacant OC position. Thoughts? And Happy New Year!

— MartyInLawrenceville (@MartyCaridi) January 4, 2022
According to reports #Browns offensive coordinator Alex Van Pelt has met with #Pitt head coach Pat Narduzzi about their vacant offensive coordinator job.

— Cleveland Sports Talk (@CLEsportsTalk) January 3, 2022
Browns insider on report that Alex Van Pelt is a candidate for the Pitt OC job: "It's total bullshit."

— Andrew Fillipponi (@ThePoniExpress) January 4, 2022
Even if it turns out not to be true, it causes us to pause and wonder if pieces of Stefanski's coaching staff will separate and scatter in 2022.
Happy Wednesday Browns Fans!