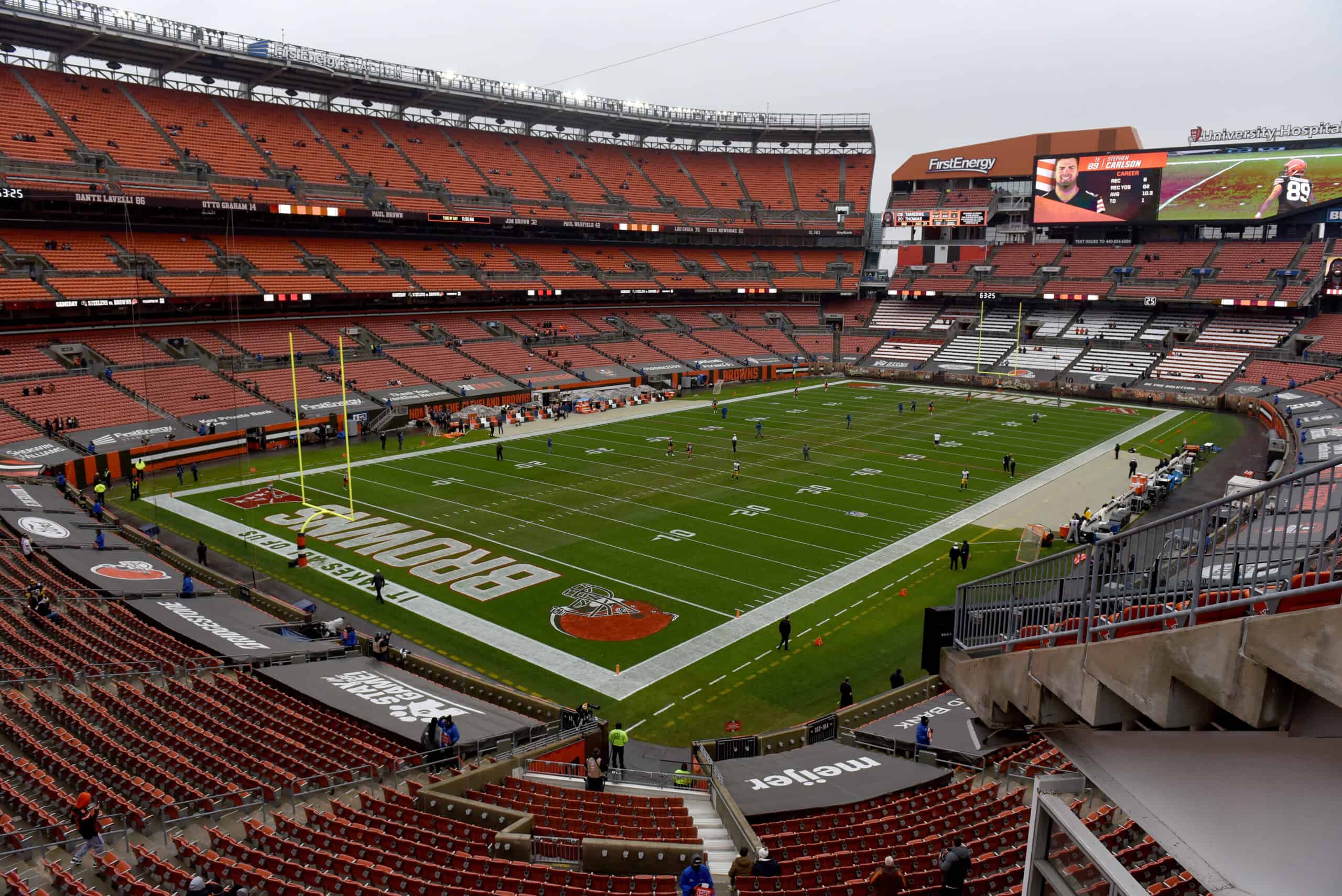 It is Tuesday of Thanksgiving week, but in the world of the Cleveland Browns, it is Baltimore Ravens week.
As Coach Stefanski told the team in the locker room after the Lions win, this begins a two-game series with the Ravens.
Those games are Week 12 at Baltimore, followed by a Week 13 bye, and Week 14 at Cleveland.
This team has not beaten the Ravens since Freddie Kitchens was the head coach in 2019.
Here are the news and notes for Tuesday, November 23, 2021.
1. Key Players Getting Healthy And Returning To Practice
This always is excellent news but particularly during Ravens week.
Coach Stefanski said that both Jack Conklin and Kareem Hunt are expected to return to practice this week.
This does not mean they are activated from injured reserve, but it is a step in the right direction.
Stefanski says OT Jack Conklin and RB Kareem Hunt should be back at practice this week #Browns

— Jake Trotter (@Jake_Trotter) November 22, 2021
In addition, the Browns activated Nick Harris from the Reserve/COVID-19 list on Tuesday morning.
Browns Activated C Nick Harris From COVID-19 List https://t.co/2Aqwdnyod6 #Browns pic.twitter.com/dN7v5VJk6A

— NFLTradeRumors.co (@nfltrade_rumors) November 23, 2021
2. Joel Bitonio
Bitonio quietly grinds each week and continues to perform at the highest level.
He did not allow a single pressure, hit, hurry, or sack against the Lions according to Pro Football Focus.
Joel Bitonio continues to be one of the best to do it. Sunday against the Lions he finished with a 90.9 overall grade from PFF. In doing so Bitonio did not allow a single pressure, hit, hurry, or sack (PFF). One day he will join 73 in Canton #Browns pic.twitter.com/6IFGRMbMqv

— Jacob Roach (@roachizm13) November 23, 2021
3. Wyatt Teller
Teller keeps doing his thing on game day also.
Week after week we see these plays where Teller is pushing grown men down; he makes it look so easy.
Wyatt Teller is a man amongst boys every single Sunday#Browns https://t.co/bnViOfwdZO

— Nick Paulus (@CLE_Paulus) November 22, 2021
The smartest moves the Browns made this season, in addition to extending Chubb, were to extend Bitonio and Teller.
4. Myles Garrett
Garrett continues to be the face of the city of Cleveland by being out and about the community frequently.
Last night, he was courtside at the Cleveland Cavaliers game.
Myles Garrett is loading up on the popcorn at the Cavs …. Go #Browns pic.twitter.com/NdVtoQdkYM

— Paul Brown 🇬🇧 Browns fan🏈 London News 🎥Vlogger (@PaulBrown_UK) November 23, 2021
In addition to munching on popcorn while watching the game, the Cavs put him to work.
Garrett was throwing T-shirts to fans in the stands.
#Browns Myles Garrett throwing some T-shirts to fans at the #Cavs game pic.twitter.com/ZyhPZ72VAs

— Brad Stainbrook (@BrownsByBrad) November 23, 2021
The Cavs lost to the Brooklyn Nets by the score of 117-112.