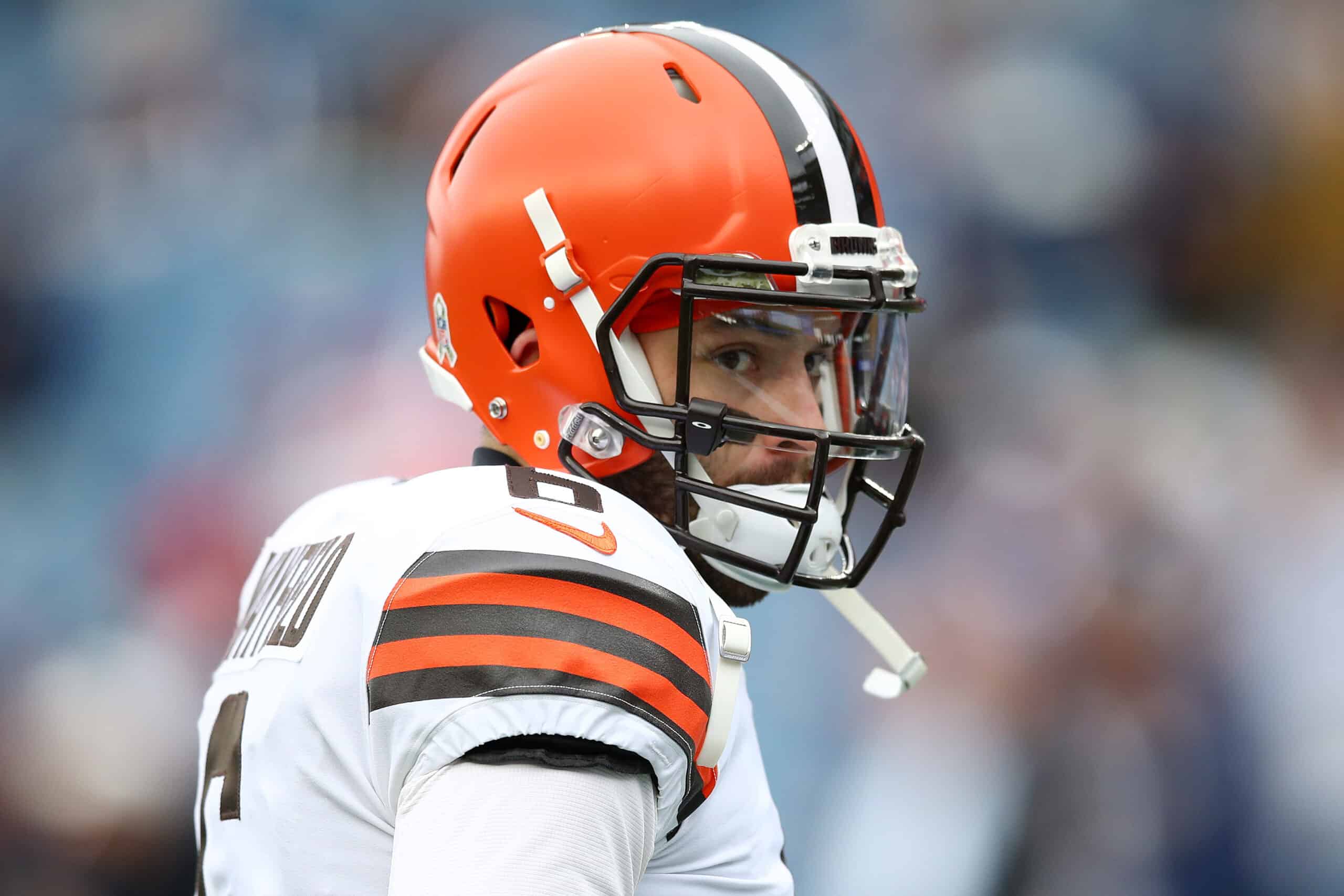 The Cleveland Browns must consider whether to start backup quarterback Case Keenum given Baker Mayfield's injuries and poor on-field performance.
During Monday's edition of the "Bull and Fox" show on 92.3 The Fan, Browns radio color analyst Doug Dieken declined to say whether it was time to bench Mayfield.
"It's time to try to get him healthy," Dieken said of Mayfield. "Unfortunately, with Baltimore coming up before the (Week 13) bye week, that's a game you've got to win."
Radio host Dustin Fox asked Dieken what he thought about Mayfield not talking to media members after Sunday's 13-10 win against the Lions.
"I think in some ways, to his credit, he bit his tongue because I think when a player is on (their) home field and (there are) some boos, it's a tough thing," Dieken said. "I think… to his credit, wanted to take some time and think about it before he talked.

"We saw that happen with Tim Couch."
Fox mentioned how Couch was concussed when facing a similar situation years ago.
Mayfield is battling a torn labrum and fracture in his left shoulder along with a bone bruise in his knee and a bruised heel.
"Now he's had a couple bad days over the last three or four games, but you sit there and you admire him for his toughness, but at what point do you have to make a decision? Dieken asked. "Is this the way we're going to have the best chance to get into the playoffs or is it time to sit him?"
Last week, Mayfield admitted he's "the most beat up" he's ever been in his NFL career.
Dieken said it's ultimately up to head coach Kevin Stefanski whether to start Mayfield or Keenum.
"It's a 'dang' if you do and a 'dang' if you don't," Dieken said.
Dieken acknowledged the Browns' struggles passing the football.
The Browns (6-5) average 205.6 passing yards per game, which ranks 25th in the NFL as of Monday afternoon.
"They seem to be having a little bit of a problem getting it going," Dieken said. "You would think with the running game that they have the play-action game would be an easier fit."
Dieken mentioned how the Lions (0-9-1) nearly beat the Baltimore Ravens on Sept. 26.
The Lions would have won if not for an NFL-record 66-yard field goal from Ravens kicker Justin Tucker.
The Lions also tied the Steelers, 16-16, on Nov. 14 in which Ben Roethlisberger didn't play due to a positive COVID-19 test.
"The Lions, even though they haven't won a game, they're still playing good, hard football," Dieken said.
Lions quarterback Jared Goff (oblique) didn't play in Sunday's loss to the Browns.
Instead, the Lions started Tim Boyle, who finished Sunday's game with 15-of-23 passing for 77 yards and two interceptions.
Dieken posed a bigger question about the Browns' struggles in the 2021 season.
"Did we overachieve last year or are we underachieving this year?" Dieken asked.
Dieken said he leaned toward the Browns underachieving this season.
"The defense, you don't know what you're going to get on a week-to-week basis," Dieken said.