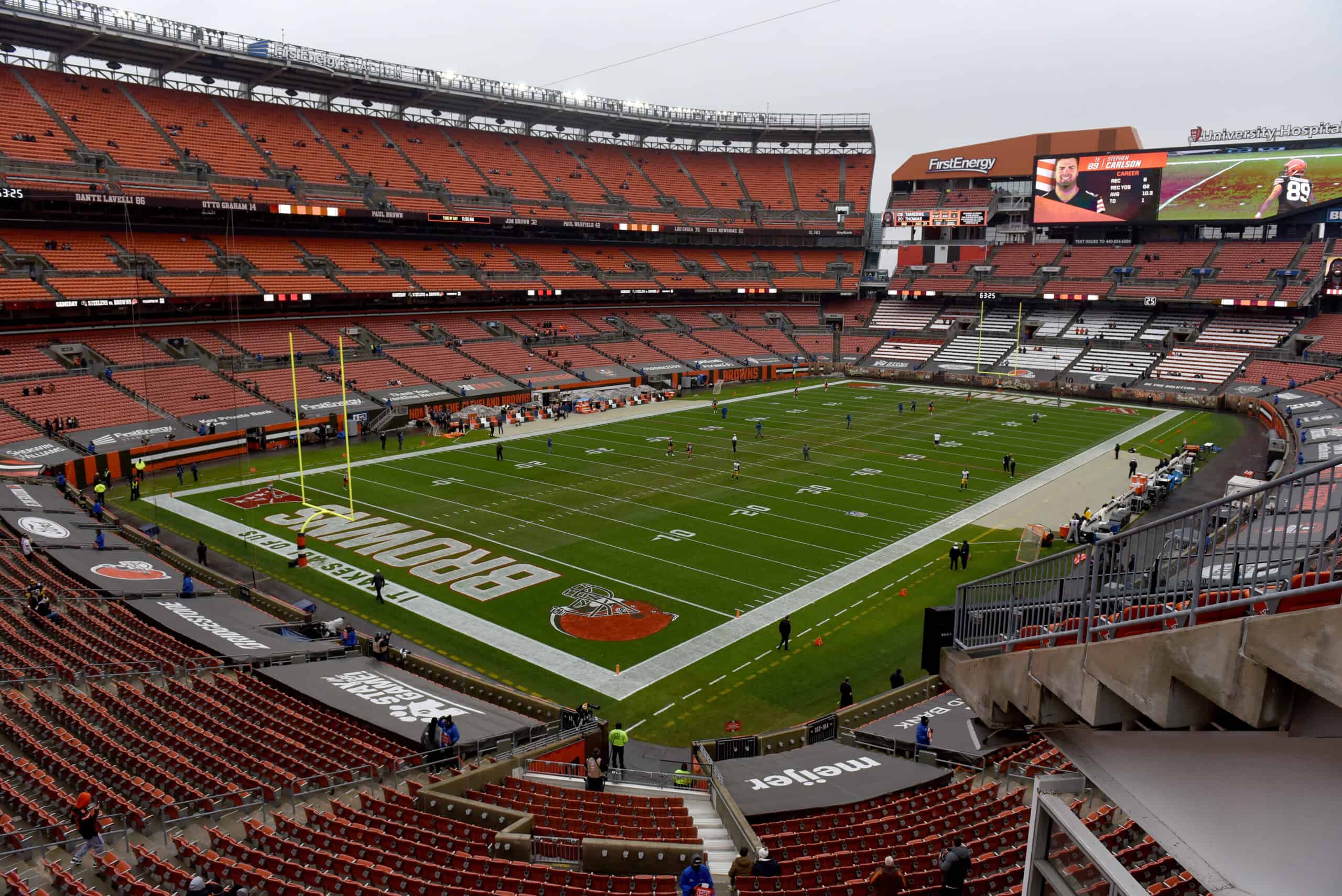 The Cleveland Browns are now in the bye week.
This bye is much needed to heal and examine what can be done for the final five games of the season.
Here are the Browns Nation news and notes for Tuesday.
1. Browns Defense
Though the Browns defense and Joe Woods were under fire earlier in the season, they came to play against the Ravens.
Hopefully, the bye does not cool down the great play from these players.
Many earned high Pro Football Focus ratings for their performances against Baltimore.
Highest-graded #Browns in Week 12 (min. 25 snaps):

1️⃣ Grant Delpit, S- 91.5
2️⃣ Joel Bitonio, OG- 89.5
3️⃣ Jeremiah Owusu-Koramoah, LB- 88.1
4️⃣ John Johnson III, S- 77.8
5️⃣ Greg Newsome II, CB- 77.7 pic.twitter.com/1YeHgYD2gz

— PFF CLE Browns (@PFF_Browns) November 29, 2021
As part of the self examination, Joe Woods has gained favor with fans after the Baltimore game.
This means that the hot seat now belongs to the play caller and head coach, Kevin Stefanski.
Joe Woods' defense has been far from perfect this year.

However. If we are being honest with ourselves. The defense has outplayed the offense more times than not. Which would mean we should start criticizing Stefanski as much as we have Woods. #Browns

— Charles (@chucks93) November 29, 2021
2. Stefanski Will Continue To Call Plays
Despite the outcry for Coach Stefanski to turn over play calling to offensive coordinator Alex Van Pelt, it does not look like this will be happening anytime soon.
Time for Stefanski to give up play calling duties. He's not WATCHING the game. #Browns

— Anthony Alford (@AnthonyAlford92) November 29, 2021
From everything I've been told, Kevin Stefanski genuinely loves calling plays on game day. But when you're down only three and six points ALL GAME, why are you getting away from your butter: the run game. Is it fair for the HC to be CEO and Alex Van Pelt to handle plays? #Browns

— Aditi Kinkhabwala (@AKinkhabwala) November 29, 2021
#Browns HC Kevin Stefanski on whether he has considered giving play-calling duties to OC Alex Van Pelt: I'm comfortable with how we're doing it right now, we just have to be better, I have to be better

— Nate Ulrich (@ByNateUlrich) November 29, 2021
Instead, Stefanski is planning a "deep dive" into the offense on the bye week.
#Browns HC Kevin Stefanski said he has "deep dive" into offense planned for bye week

— Nate Ulrich (@ByNateUlrich) November 29, 2021
It is unclear what that entails, but let's hope it works.
3. Jack Conklin
It's hard to find agreement among Browns fans on much these days, but everyone agrees that Jack Conklin's season-ending injury is heartbreaking.
He just got off IR for the Ravens game having suffered a dislocated elbow.
Though Blake Hanse is prepared and ready to play, he cannot fully replace Conklin.
Tests today confirmed that Browns' standout OT Jack Conklin tore his patella tendon and will miss the rest of the season, per source.

— Adam Schefter (@AdamSchefter) November 29, 2021
#Browns LG Joel Bitonio on RT Jack Conklin suffering ruptured patellar tendon: It's unfortunate, I know he has the right makeup to come back from this, but you never want to see a guy hurt, we're hoping surgery goes well

— Nate Ulrich (@ByNateUlrich) November 29, 2021
4. Harrison Bryant
Second-year tight end Harrison Bryant also was injured in the Ravens game.
He is expected to be out an unspecified number of weeks with a high ankle sprain.
Harrison Bryant has a high ankle sprain and will miss weeks. #Browns

— Noah Weiskopf (@BrownsWithNoah) November 29, 2021
5. Fans On Social Media
Thankfully some fans are trying to find humor or some sort of silver lining in the current 6-6 Browns situation.
All of them every single one 😂 #browns pic.twitter.com/tRSSeQzDYl

— Jennifer Dean #D4L #DAWG4LIFE (@JenDean825) November 29, 2021
Another fan points out that the Browns' defeat over the Bengals was especially impressive after the smackdown the Bengals gave to the Steelers on Sunday.
At some point people have to give credit to the #Browns for smoking the Bengals.

— Artist Formerly Known As Whoopty-Hell (@FanoftheLand13) November 28, 2021
Universally, the bye week is welcomed to restore peace and sanity in households with Browns fans.
I'm relieved the #Browns  are on their bye week. Giving each other some space is the best thing we can do for our relationship right now.

— Girl In CLE 🥃 (@girlincle) November 29, 2021
I need this bye week for the sake of my sanity as a fan #Browns.

— Tyler Johnson (@T_johnson_TJ) November 29, 2021
It is relax and recharge time for Browns fans.