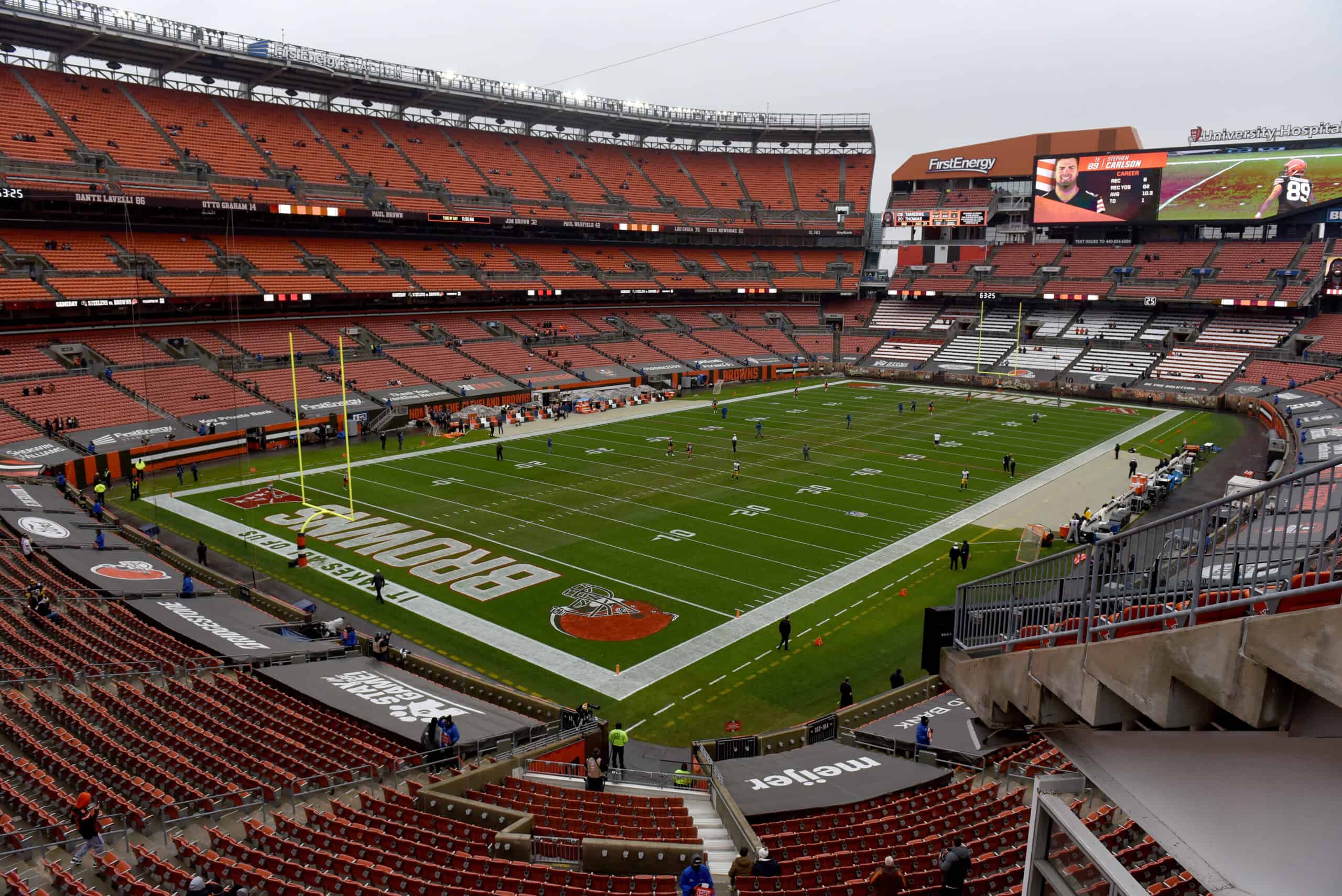 The Cleveland Browns have had a rollercoaster week.
The jubilation from the Ravens victory was quickly overshadowed by the COVID-19 issues that plague the team.
Nevertheless, it is full steam ahead preparing for Saturday afternoon's Week 15 game with the Las Vegas Raiders.
Here are the Browns Nation news and notes for Thursday, December 16, 2021.
1. 20th Anniversary of Bottlegate
With the attention on Jacksonville firing Coach Urban Meyer overnight and the Browns' persistent COVID-19 problems, diehard fans do not want anyone to forget that December 16, 2021 is the 20th anniversary of the disaster known as "Bottlegate" which happened during the Jacksonville Jaguars Vs. Cleveland Browns game.
It started with a botched call by the referees on a play that happened two plays previously.
Then, it commenced into full-scale disaster as the fans, players, and Coach Butch Davis were outraged.
Finally, the game was called with 48 seconds left in regulation with the Jaguars beating the Browns by a score of 15-10.
Fan chaos continued with massive amounts of bottles being hurled onto the field.
HAPPY ANNIVERSARY #NeverForget #Browns

— Bottlegate (@Bottlegate) December 16, 2021
Thankfully, we have not seen the likes of this ineptness by the referees since.
There are bad calls, of course, but they cannot be retroactive.
For those who do not like to commemorate this fiasco, the same game also produced a memorable Pick 6 that gets lost in the shuffle of awful officiating.
Rookie Anthony Henry intercepted a Mark Brunell pass at the goal line and ran it back 97 yards for the touchdown.
December 16, 2001: Pick6-gate🏈
20 yrs ago today, #Browns vs. #DUUUVAL infamous for something else but refuse to mention bc it's so stupid & overplayed. Instead, here's rookie CB Anthony Henry 97-yd Pick6 of Mark Brunell. Henry 10 INTs that year #Pick6 #BestLocationInTheNation pic.twitter.com/JnBMmNO0PU

— On This Day: Cleveland Sports (@CityfanC) December 16, 2021
2. Thursday Morning Is Quiet So Far
No breaking news is coming out of Cleveland yet this morning.
No news is good news which hopefully means there will be no more COVID-19 positive results to deal with today.
Awaiting the results of another round of #Browns COVID testing this morning.

— Daryl Ruiter (@RuiterWrongFAN) December 16, 2021
About 48 hours to kickoff for the Raiders game, the Browns do not have time to handle more adversity this week.
Let's hope the entire day remains quiet.