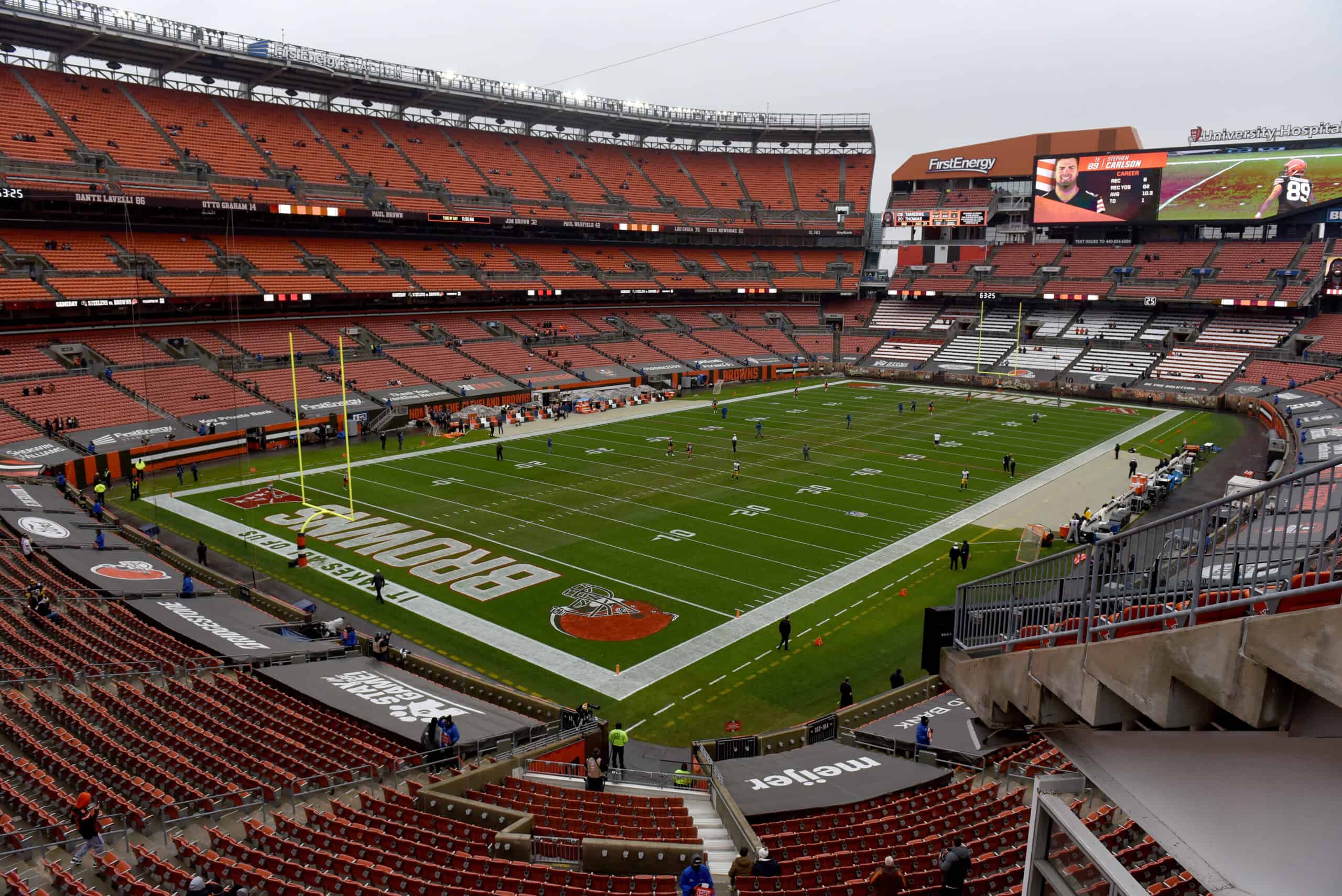 Merry Christmas Eve Cleveland Browns fans!
To All My #BrownsTwitter Family,

Wishing you a Merry Christmas from the Land Down Under!!

I hope you all get to spend some time with friends & family.
Love you all!!#Browns #DawgPound #DawgsDownUnder #BrownsFamily #MerryChristmas pic.twitter.com/3kzxVWB30r

— Browns Fans Down Under (Browns Backers Australia) (@BrownsDownUnder) December 24, 2021
The Browns will be traveling to Green Bay today for their Saturday afternoon game.
Here are the news and notes for Friday, December 24, 2021.
1. The Packers Are Undefeated In Lambeau In 2021
The Green Bay Packers are now the only team in the NFL that is undefeated at home.

— NFL Talk (@NFL_Talk_Sports) December 20, 2021
Despite that record, some of the Browns faithful remain hopeful and have already determined how they will enjoy a Browns victory, in a bath of Wisconsin cheese with a side of nachos, of course!
When the Browns win in Green Bay, I'll celebrate in a nice relaxing bath 😎#Browns pic.twitter.com/CZDk280RTO

— ℍ𝕖𝕝𝕝ℍ𝕠𝕦𝕟𝕕 (@DawgPoundEast) December 24, 2021
2. Browns COVID-19 And Other Roster Updates
Center JC Tretter is the latest Browns to test positive for COVID-19.
Tretter has been a stalwart part of the Browns offense since arriving in 2017.
Saturday will be the first game he misses after 78 straight starts.
After experiencing mild cold-like symptoms this morning, I chose to test at our facility and unfortunately, I am positive for COVID-19. I encourage all NFL players to take every precaution available to them to protect themselves, their families and their teammates from this virus

— JC Tretter (@JCTretter) December 23, 2021
Tretter has not missed a snap and played 78 straight games despite ankle, knee injuries since joining the #Browns in 2017.

— Tom Withers (@twithersAP) December 23, 2021
Grant Delpit and James Hudson tested out and are available for Saturday's game.
Grant Delpit, James Hudson coming off reserve/COVID-19 list ahead of Browns-Packershttps://t.co/MZVfsgoUKG pic.twitter.com/bM7UTId2si

— Around The NFL (@AroundTheNFL) December 23, 2021
John Johnson III is OUT for Saturday's game with the hamstring injury he suffered during the Raiders game.
Myles Garrett is questionable as he still deals with his groin injury from the Raiders game.
Browns game status update:

DE Myles Garrett (groin), DT Malik Jackson (knee): Questionable.

S John Johnson (hamstring): OUT

— Tony Grossi (@TonyGrossi) December 23, 2021
3. Packers Are Playing For Home Field Advantage
Yes, the Packers have clinched the NFC North, but they still have plenty to play for.
Only the top seed gets the first-round bye and home-field advantage throughout the playoffs, and that is within the Packers' grasp.
They will be playing for that on Saturday.
Retweet this if your team is in the playoff picture. 😏 (by @Cigna) pic.twitter.com/zeJRv8t5Pr

— NFL (@NFL) December 22, 2021
The Packers need to go at least 2-1 in their final three games to get that top seed.
Their three-week game schedule is Cleveland, Minnesota, and Detroit.
The Packers want to get it sooner rather than later with the increase in COVID-19 throughout the league and could potentially be in a position to rest starters in Week 18.
All this means they are as eager to win this game as the Browns are.
As for the Browns, winning out is a necessity at this point and may not be enough given how convoluted the AFC playoff picture is.