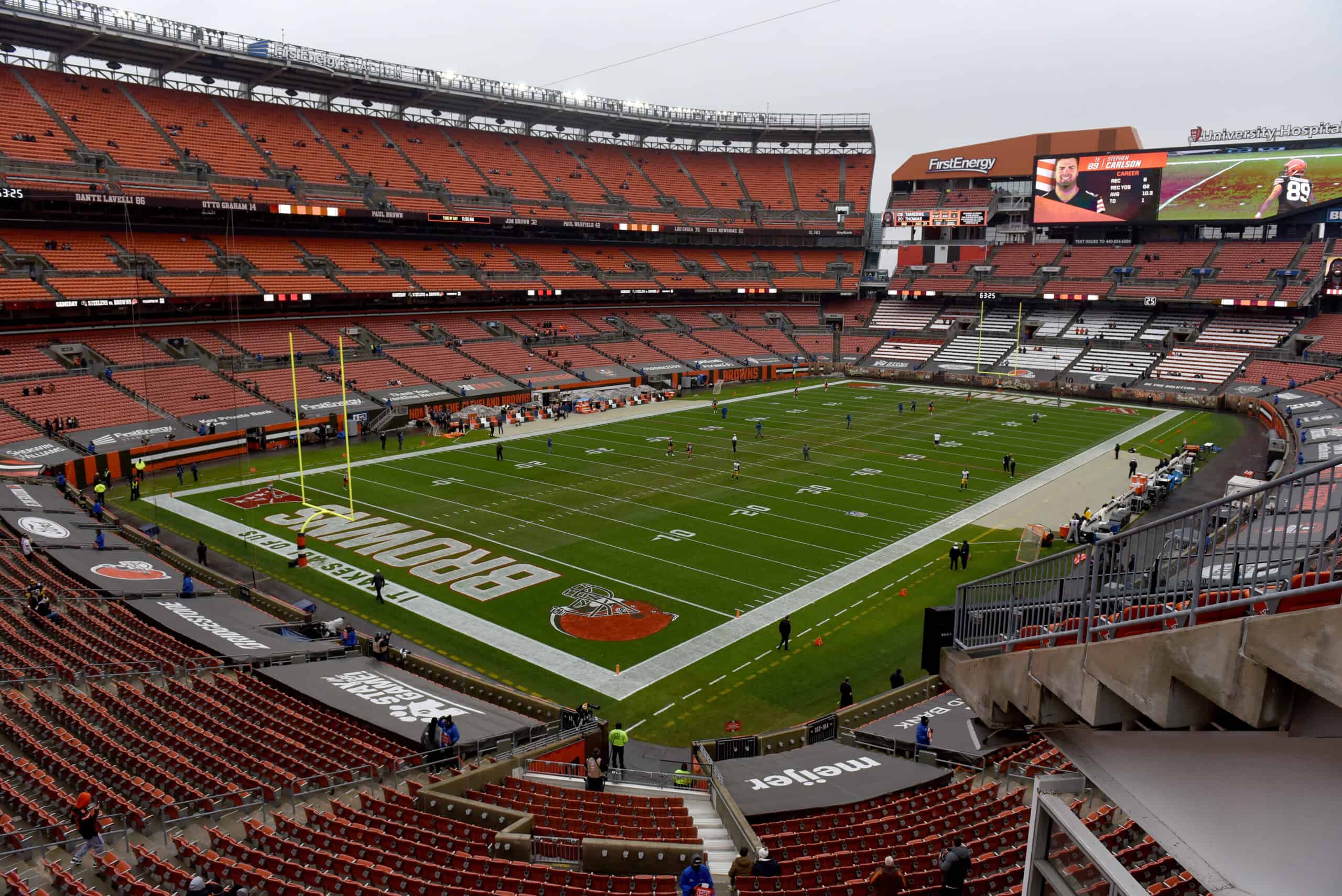 It is Thursday, February 17, 2022, and Cleveland Browns fans know this is a special day for one of the greatest to ever put on a Browns uniform.
That is our top story in Thursday's Browns Nation news and notes.
1. Happy 86th Birthday To Jim Brown
Jim Brown, the living legend, and the all-time rushing leader for the Browns turns 86 today.
Happy birthday to the g.o.a.t.
And yes, Jim Brown can still kick everyone's ass. https://t.co/HDXKkLyZlA

— MASSILLON DUDE (@fentonc13) February 17, 2022
His accolades are many.
He is a 9 time Pro Bowler, 8-time First-Team All-Pro, 8-time rushing yards leader, 3-time rushing touchdown leader, 3 time NFL MVP, and a member of the Browns 1964 NFL Championship team.
Brown was at the Super Bowl with Bernie Kosar and Eric Metcalf.
The trio rode into the Super Bowl in style.
Kosar posted on Twitter that his favorite part of the Super Bowl was spending time with Brown.
Absolutely The Best Part of Super Bowl Was Hearing The Wisdom Of The Greatest Jim Brown 🏈 #UMatter Go #Browns https://t.co/YpJdJT3HdE

— Bernie Kosar (@BernieKosarQB) February 14, 2022
2. Browns Fans React To Sparse Crowd At Rams Parade
The Los Angeles Rams did something that its other LA teams have not done during the pandemic, that is have a championship parade.
Neither the Dodgers nor Lakers had parades when winning titles in 2020.
Maybe those teams were on the right track.
Check out the sparse attendance at the Rams parade on Wednesday.
To be fair, the team had a parade at Disneyland yesterday, but Browns fans certainly noticed the lack of attendance for the official parade.
One Browns fan noted that Cleveland had more people at the infamous 0-16 parade.
The #Browns had more people at the 0-16 parade. https://t.co/4cHhHMEDFm

— Chris Calo (@ChrisCalo1) February 17, 2022
Packed house in LA. Rams fans all over. Haven't seen scenes like this in decades. pic.twitter.com/7EoEnSMo3a

— Barstool Sports (@barstoolsports) February 16, 2022
Another person said the parade's attendees could all fit in the Muni Lot and remarked it looked like a small version of a typical Browns tailgate.
Holy crap… you could fit those people in the muni lot… LOL… looks like a #Browns tailgate, except smaller. https://t.co/ti3SPwQf1p

— Charlie Blaze (@CharlieXBlaze) February 17, 2022
3. John Johnson III Is Making Travel Plans
Planning a trip to AZ. First time booking a year in advance. Hoping to save some money✨

— John Johnson III (@iamjohnthethird) February 16, 2022
Some did not immediately catch on to what John Johnson III was saying on Twitter.
It had to be very difficult for him (and Troy Hill) to watch their former teammates win the Super Bowl.
That is precisely why JJ3 took to Twitter to announce his 2023 plans which involve a trip to Arizona, the site of the 2023 Super Bowl.
Let's hope JJ3 makes that trip with his teammates and bring home a Super Bowl Championship to Cleveland once and for all.
Happy Thursday Browns Fans!