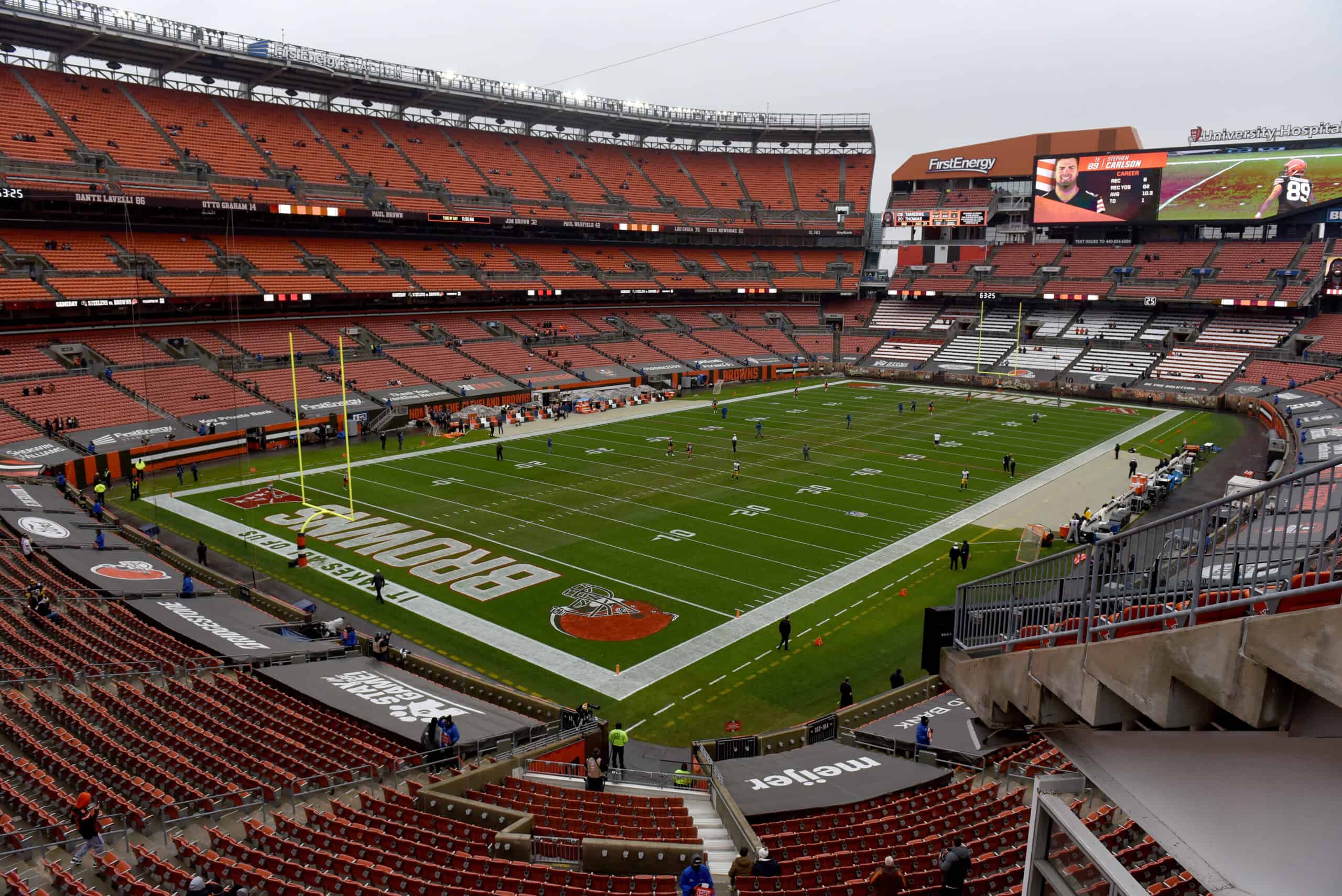 It is Sunday, February 27, 2022, and we are days away from the 2022 NFL Combine which officially starts Tuesday.
In the meantime, the Cleveland Browns are shuffling coaching responsibilities and adding a new position to the coaching staff under Stefanski.
That is our top story for Sunday's Browns Nation news and notes.
1. Browns Name A Quarterbacks Coach
Drew Petzing, previously the Browns tight ends coach, has been named the team's quarterbacks coach for 2022.
He served as the assistant quarterbacks' coach in Minnesota in 2018.
Most significant of #Browns coaching moves is Drew Petzing going from tight ends to quarterbacks.

— Tom Withers (@twithersAP) February 25, 2022
Offensive coordinator Alex Van Pelt has been wearing two hats including that of the de facto quarterbacks coach.
Coach Stefanski has not had a dedicated quarterbacks coach since he arrived in Cleveland in 2020.
After Petzing's job change was announced, Coach Stefanski said:
"We feel like he has a unique perspective that he can contribute with those quarterbacks and help in their development. He's an important piece of our offensive staff, and we're excited to get him and [offensive coordinator Alex Van Pelt] working together."
2. Other Staffing Changes
There were other coaching staff changes announced recently.
Most notably, Stephen Bravo-Brown is moving from defensive quality control coach to assistant special teams coach.
Chief of Staff Callie Brownson is adding assistant wide receivers coach to her list of responsibilities.
Jordan Thomas has been hired as assistant defensive line coach.
The #Browns hired San Diego State's Jordan Thomas to the role of assistant D-line coach, helping Chris Kiffin, who previously changed his mind about returning to Ole Miss.

Jeff Anderson, who was the CBs coach at Cal Poly last season will be a defensive quality control coach.

— Camryn Justice (@camijustice) February 25, 2022
3. Wyatt Teller Is A Man With Many Talents
Imagine having Wyatt Teller help you move.
He and his wife Carly are moving, and her Tweet gave us an image of what it would be like if Wyatt Teller was part of a moving crew.
I forget how strong Wyatt is until we're moving and he literally throws a Traeger grill over his shoulder.

— Carly Teller (@carlyteller) February 26, 2022
He can dance, pancake people, and move big and heavy furniture pieces.
What can't Wyatt Teller do?
4. Siper Sunday Photo Dump
Take a look back at these throwback photos from the Brian Sipe era.
Siper Sundays are the best Sundays. #Browns pic.twitter.com/k9X5Ox3tin

— Vintage Browns (@VintageBrowns) February 27, 2022
If they can be friends, we can be friends. #Browns fans all need to 🤝 pic.twitter.com/SvKxGMMTRY

— Vintage Browns (@VintageBrowns) February 21, 2022
Happy Sunday Browns Fans!
Make it a good one.