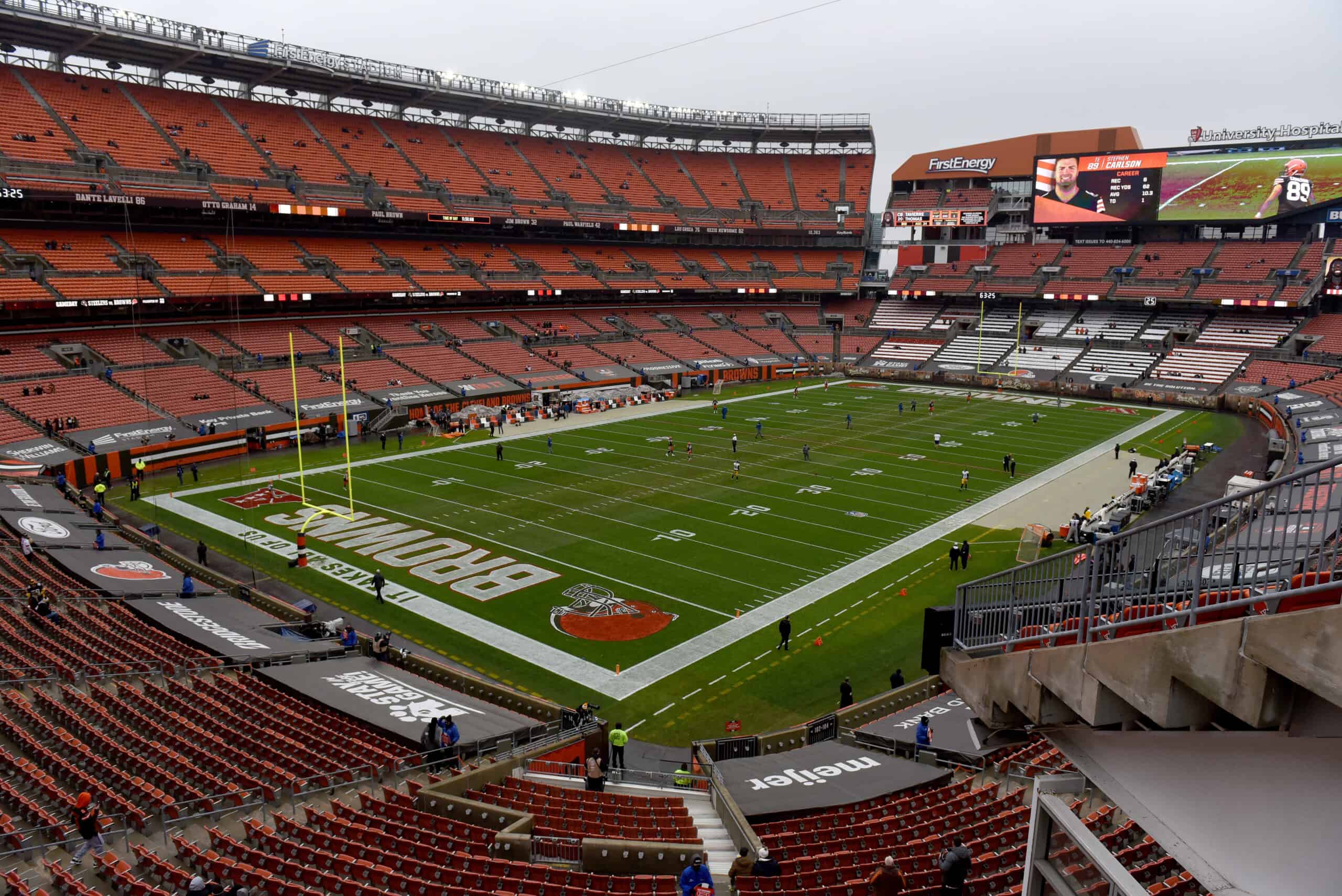 It is Sunday, February 6, 2022, better known as Pro Bowl Sunday.
Five Cleveland Browns are participating in the game.
That is the top story for Sunday's Browns Nation news and notes.
1. Pro Bowl Starts At 3:00 PM EST Today
Joel Bitonio, Nick Chubb, Myles Garrett, Wyatt Teller, and Denzel Ward will be playing in today's Pro Bowl.
All smiles in Vegas 😄 #ProBowl pic.twitter.com/bKFuJ6s7Yu

— Cleveland Browns (@Browns) February 4, 2022
Many dispute the value of the Pro Bowl, but there is no doubt that the Pro Bowl and Super Bowl are the only NFL games left in the 2021 season.
For better or worse, the season is soon over, and despite the frustrations with the 2021 Browns, fans will miss football over the next seven months.
Our guys checking in from the #NFL Pro Bowl 💯 #Browns pic.twitter.com/xAimY1sgEB

— MoreForYouCleveland (@MoreForYou_CLE) February 3, 2022
Here is a Pro Bowl trivia question posted to Twitter that every Cleveland Brown fan knows the answer to.
The 1st Pro Bowl was played on January 14th, 1951, with QB Otto Graham winning Pro Bowl MVP. Which team did Graham play for his entire career, leading them to 7 total championships?
A: Pittsburgh Steelers
B: Green Bay Packers
C: Cleveland Browns
D: New York Giants#ProBowl #NFL pic.twitter.com/BfIjKQQ6zT

— PlayStreaks (@PlayStreaks) February 4, 2022
2. A Week Away From The Super Bowl
We are now seven days away from the Super Bowl.
Check out my TikTok talking about the matchup between the quarterbacks, Joe Burrow vs. Matthew Stafford.
This game will be won or lost at the line of scrimmage, and that favors Matthew Stafford.
The challenge for the Bengals is to get to Stafford and to keep the often sacked Burrow upright and protected during the game.
Here is another Super Bowl trivia question.
Which of these teams received the most penalties ever in a single Super Bowl game?
a. Denver Broncos
b. Dallas Cowboys
c. Miami Dolphins
The answer is B – the Dallas Cowboys had 12 in Super Bowl 12 in their 1978 victory over the Denver Broncos by the score of 27-10.
This is a little bit of a trick question because there is another Super Bowl team who had 12 penalties but is not listed as a choice.
The Super Bowl record for penalties is 12.

Dallas in SB XII
Carolina in SB XXXVIII

Chiefs currently have 9.

— Josh Van Dam (@joshvandam) February 8, 2021
That team was the Carolina Panthers who had 12 penalties in their 2004 loss to the New England Patriots by the score of 32-29.
Last year's Super Bowl runner-up, the Kansas City Chiefs, came close to this record.
The Chiefs committed 11 penalties in their loss to the Tampa Bay Buccaneers.
Happy Sunday Browns Fans!