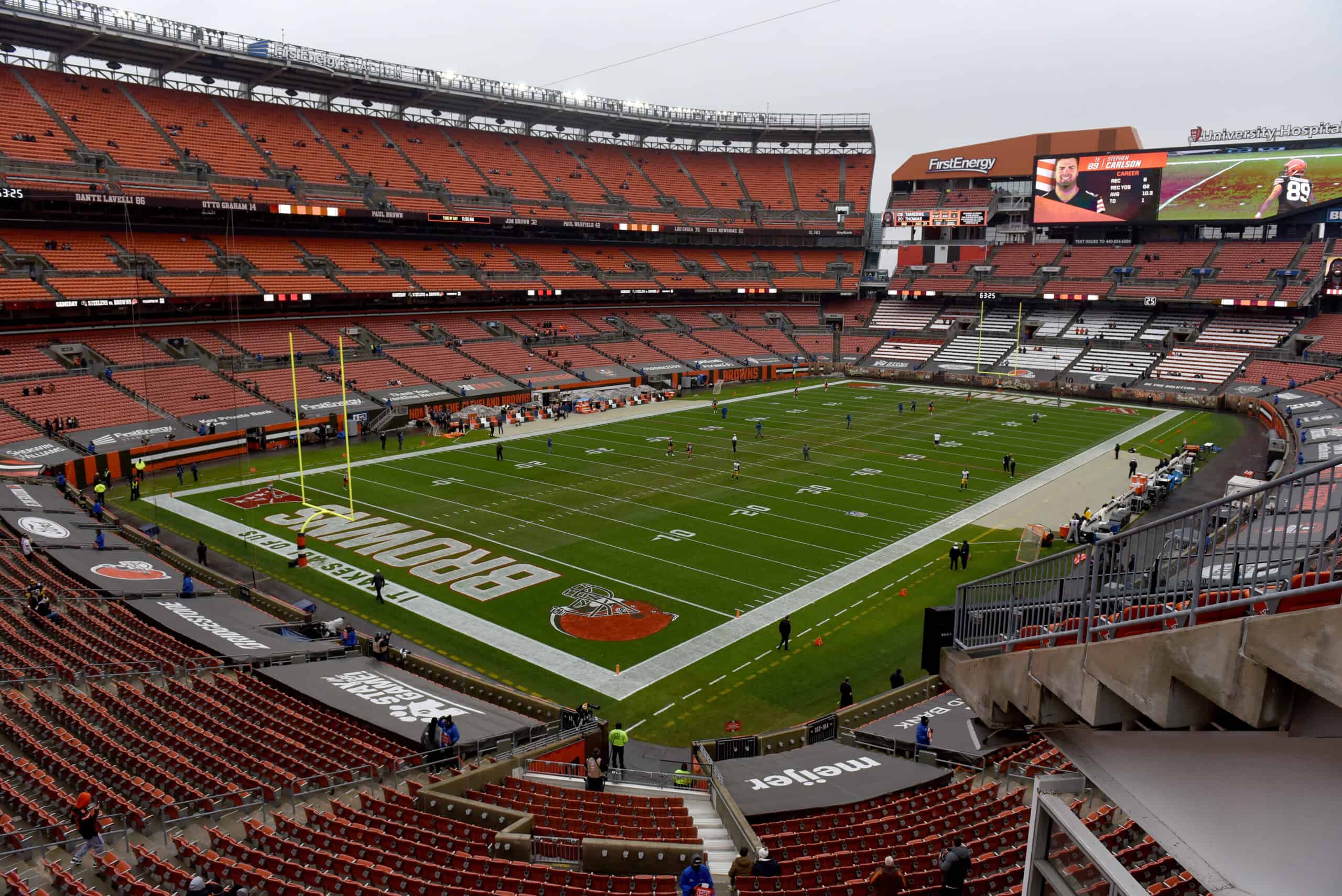 It is Saturday, March 12, 2022, and the Cleveland Browns fans continue to patiently (and sometimes impatiently wait) to see how the 2022 roster will shape up.
More answers are forthcoming this week.
In the meantime, here is the Saturday edition of the Browns Nation news and notes.
1. QB Watch – Part 1 – Deshaun Watson
Mary Kay Cabot is reporting that the Browns are monitoring the Deshaun Watson situation.
The #Browns have done their homework on #Texans QB Deshaun Watson and will continue to do so, but it remains to be seen if they'd try to trade for him https://t.co/yr8849ZCET

— Mary Kay Cabot (@MaryKayCabot) March 12, 2022
On Friday, Watson was cleared of the criminal counts against him though civil proceedings are ongoing.
Would the Browns pursue Watson remains a question that is very much up in the air.
2. QB Watch – Part 2 – Baker Mayfield
Brad Stainbrook tweeted that Tampa Bay Buccaneers reporter Ric Stroud has indicated that the Bucs have "done work on" Baker Mayfield.
What that means is also very much unknown.
The #Bucs have done work on #Browns QB Baker Mayfield should be become available, per @NFLSTROUD

— Brad Stainbrook (@StainbrookNFL) March 12, 2022
3. Browns Interested In Amari Cooper
It is still unclear what is happening between the Dallas Cowboys and wide receiver Amari Cooper.
If he is traded, which reports indicate the Cowboys may do, the Browns are considered an interested party.
#Browns becoming "real players" in the possible Amari Cooper sweepstakes, per a league source. Should the #Cowboys elect to trade — instead of release — the 4x Pro Bowler, I'm told Dallas is seeking a third-round draft choice, but "might settle for a 4."

— Jordan Schultz (@Schultz_Report) March 11, 2022
4. NFL PA News – J.C. Tretter Reelected President
J.C. Tretter was elected to serve another term as the NFL Players Association President.
No one else was nominated to run against him.
#Browns center JC Tretter will be elected to a second term as NFLPA president, per sources.

No one else was nominated at the union's annual rep meeting, so Tretter is running unopposed and will retain the top player leadership post for another two years.

— Tom Pelissero (@TomPelissero) March 11, 2022
Tretter served his first term during the COVID-19 pandemic which had to be difficult.
5. Would The Browns Move On From J.C. Tretter?
With Tretter's status as NFL PA President set in stone, his future with the Browns remains up in the air.
Jake Trotter has hinted that Tretter could be a cap casualty.
If the #Browns were to release C JC Tretter, as @Jake_Trotter alluded he could potentially be a cap casualty, it will be before the start of free agency on March 16th, You have to do right by the president of the NFLPA if this is indeed the case. pic.twitter.com/mf8WQDGrFD

— MoreForYouCleveland (@MoreForYou_CLE) March 11, 2022
Pretty much anything is in play with the Browns and potential free agent players.
The speculation will quickly turn to fact on March 16 when the 2022 league year officially begins.
6. Broadcasting Buzz: Joe Buck To Join ESPN
The players are switching teams as are the broadcasters.
After Troy Aikman jumped ship from FOX and joined ESPN, FOX is reportedly letting his partner Joe Buck out of the final year of his contract to join him.
Wow. How about that? Joe Buck's become the face of Fox Sports over the last two decades. Now off to call Monday Night Football for Disney. https://t.co/hSEeDMOTbr

— Albert Breer (@AlbertBreer) March 11, 2022
This means that Aikman and Buck will team up for Monday Night Football on ESPN while Peyton and Eli Manning will continue to do their MNF broadcasts for ESPN2.
Happy Saturday Browns Fans!
Rest up because next week is shaping up to be another wild NFL week!