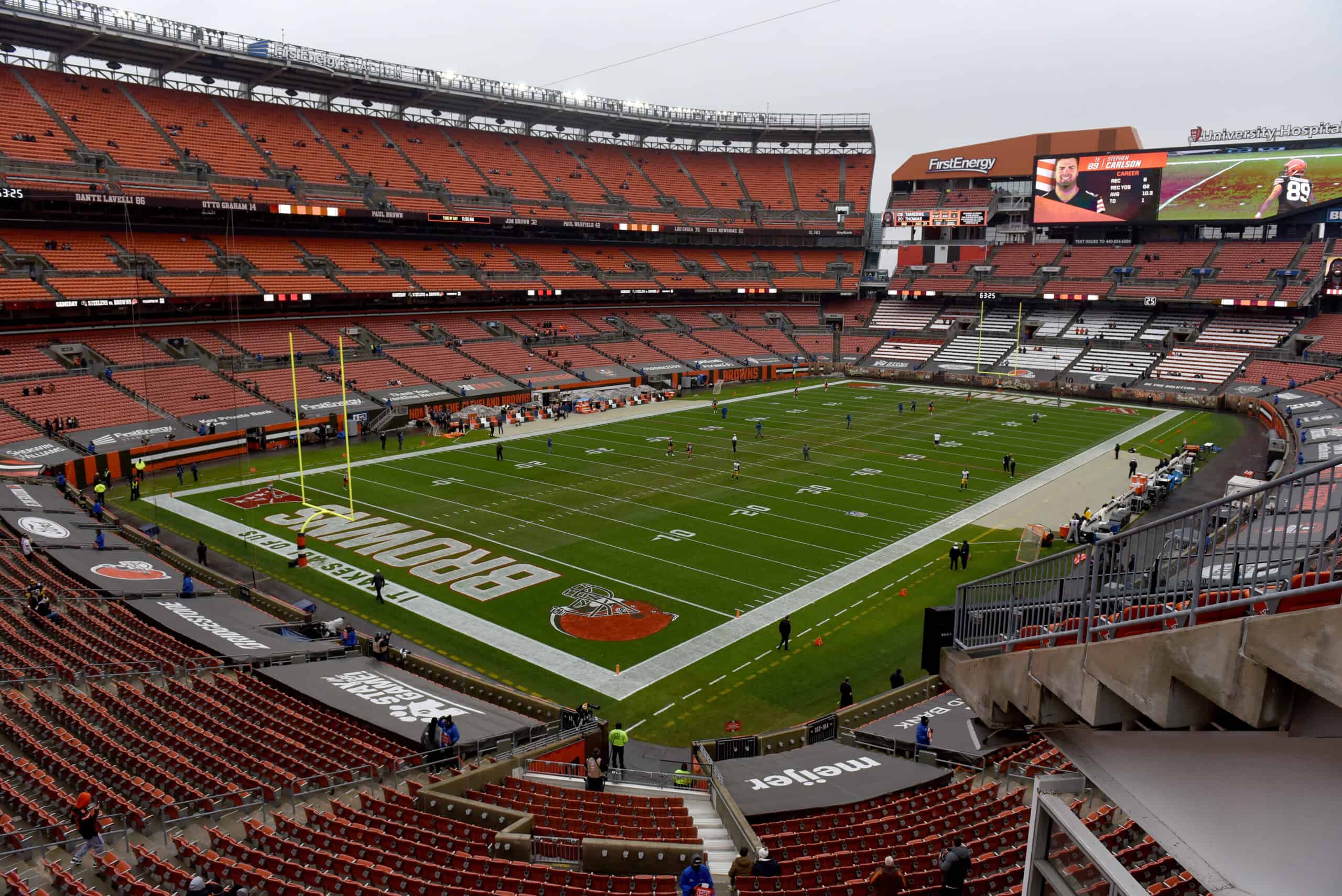 It is Monday, March 21, 2022, and Cleveland Browns fans share a mixture of emotions regarding the 2022 roster.
What cannot be disputed is that it was an incredible week in Browns' franchise history!
Here is the Monday edition of Browns Nation news and notes.
1. Winovich's Number Revealed
Newly acquired defensive end Chase Winovich held a Twitter poll to allow fans to pick his Browns jersey number.
Over 49,000 people voted, and the results are in.
As a gesture of love and respect towards the fine ppl of Ohio, Ohioans please take this moment to decide my number for this upcoming season:

— Chase Winovich (@Wino) March 19, 2022
Winovich will be wearing number 69.
He wore number 50 with the Patriots; however, Jacob Phillips currently has that number.
2. Mayfield Trade Still Looming
A Baker Mayfield trade must be on the top of the Browns' to-do list this week.
Matt Calkins, a sports columnist for the Seattle Times, makes the case for Mayfield to go to Seattle.
Trading for Baker Mayfield makes sense as the Seahawks could re-sign Mayfield if he works out or play him while they develop a QB they took in the draft, writes @Matt_Calkins https://t.co/5cGkGheiFp

— Seattle Times Sports (@SeaTimesSports) March 20, 2022
Moving Mayfield to Seattle checks the boxes for the Browns who want a draft pick (which Seattle has after the Russell Wilson trade) and prefer Mayfield to be in the NFC.
Seahawks Coach Pete Carroll, at this point, is satisfied with Drew Lock as QB1.
The Seahawks believe in Drew Lock — if he can play like the player they admired as a rookie in 2019. Been some bumps in the road for Drew since then, but Pete Carroll and John Schneider still have faith.

"We think he's still that guy." https://t.co/ONPJMgNjMc pic.twitter.com/fdHc6gHL7g

— Dugar, Michael-Shawn (@MikeDugar) March 17, 2022
3. Ex-Brown Hoard's Funny Exchange On Twitter
Leroy Hoard had a very amusing Twitter exchange with Vintage Browns.
Yes conversely, I also been in a situation where I knew I was about to get knocked the F out. Guess which one I preferred

— Leroy Hoard (@BigMouthLeroy) March 20, 2022
Hoard was asked what he felt when he knew he would "truck a dude" attempting to take Hoard down in a one-on-one situation.
He said he did laugh in his head at that moment but also provided the flip side to the scenario also and ended the exchange with:
"Guess which I preferred"
4. Happening Today
Both of the new Browns quarterbacks, Deshaun Watson and Jacoby Brissett, are expected to arrive in Cleveland today.
I'm told QBs Deshaun Watson and Jacoby Brissett are currently scheduled to arrive at the #Browns facility today for physicals etc., per league source.

— IG: JosinaAnderson (@JosinaAnderson) March 21, 2022
This will mark the official changing of the guard of the quarterbacks' room for 2022.
The QBs will have a brand new coach in Drew Petzing, the former Browns tight ends coach, who was recently elevated to the position.
#Browns coach Kevin Stefanski said promoting Drew Petzing from TE coach to QB coach is great for his growth, but most importantly it's in best interest of our staff

— Nate Ulrich (@ByNateUlrich) March 2, 2022
Offensive coordinator Alex Van Pelt had been acting as the de facto quarterback coach in his two previous seasons with the Browns.
Happy Monday Browns Fans!