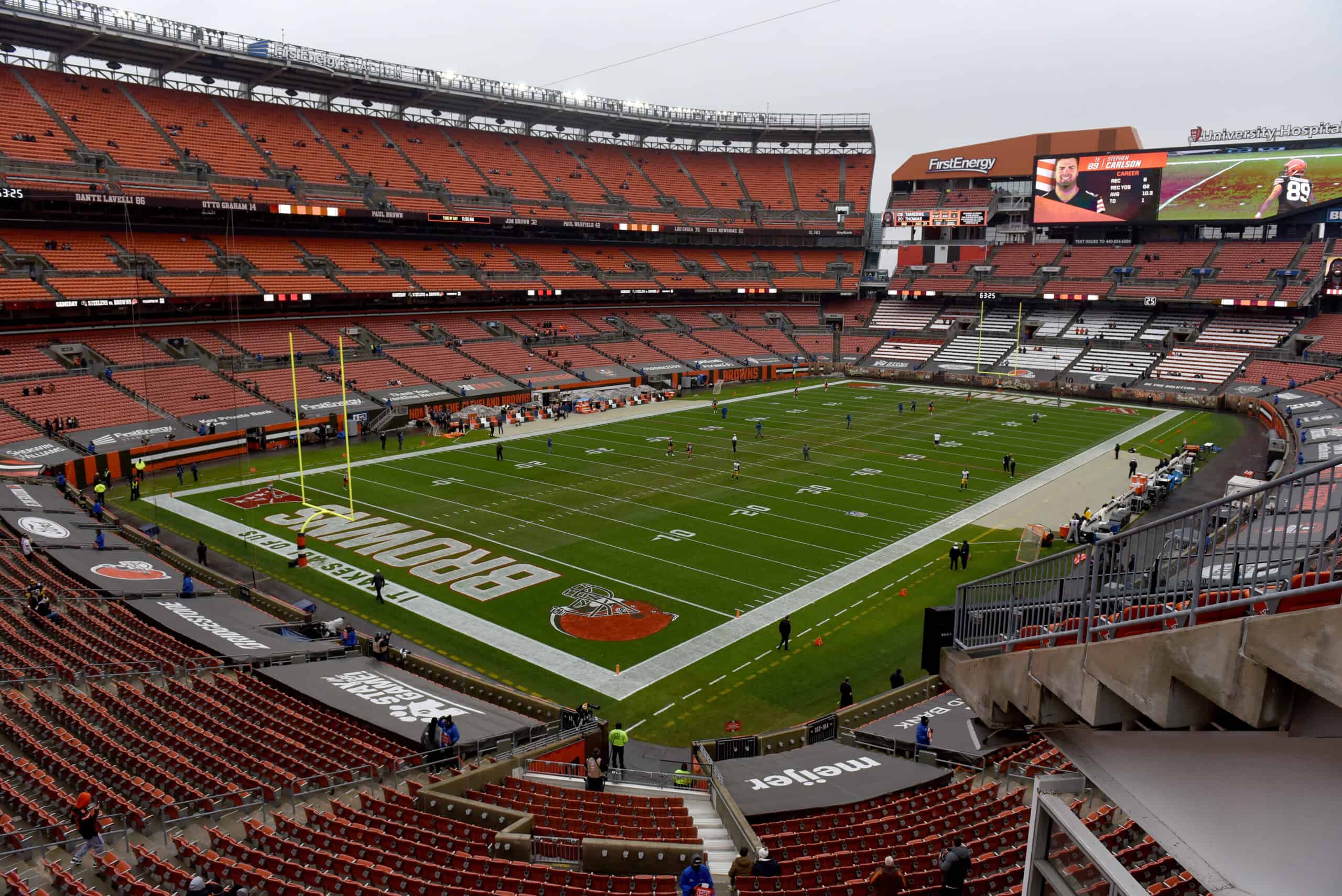 It is Sunday, March 6, 2022, and the Cleveland Browns have a busy week ahead.
Once again, there is so much speculation and rumored interest in different draft prospects and free agents.
Time will tell.
Meanwhile, here is the Sunday edition of the Browns Nation news and notes with a nod to Browns' history.
1. Browns Team Logos Through The Years
The Browns have been using the orange (or different shades of brown) helmet logo since 1970.
Prior to that, the Brownie Elf was prominent in two different logos from 1948-1958 and from 1959 to 1969.
Cleveland Browns have had seven logos in over 70 years. Their evolution can be divided into two periods: before 1969 and after 1969. The first period is the so-called Brownie Elf era and the second period using the orange helmet emblem – which do you prefer?@VintageBrowns #NFL pic.twitter.com/SYirHNClHd

— Let's Talk NFL 🏈 (@TalkFootball34) March 5, 2022
The Browns have given absolutely no indication that a logo change is forthcoming.
That does not stop #Browns Twitter from developing new logo ideas anyway.
Here is a recent one which is a helmet within a helmet.
This!!! #Browns https://t.co/ADxwCh8srZ

— Stephen Ohlemacher (@stephenatap) March 6, 2022
What do you think?
2. "Flash" Back To Myles Garrett At Combine
At the NFL Combine, it is sometimes hard to fully assess a prospect's talent and how it will translate to competitive NFL play week in and week out.
That was not the case for Myles Garrett during the 2017 NFL Combine.
Garrett showed off his tremendous athleticism and gave everyone a hint of what was to come when he became an NFL player.
.@Flash_Garrett showed us just how much of a freak athlete he is at the 2017 Combine. 💪

📺: #NFLCombine continues at 4pm ET on @nflnetwork pic.twitter.com/obiOl9kNL7

— NFL (@NFL) March 5, 2022
The Browns are lucky to have him on the roster.
3. Franchise Tag Deadline On Tuesday
As the 2022 NFL Combine officially wraps up on Monday, March 7, the other key date this week is the franchise tag deadline which occurs on Tuesday, March 8.
LFG

Jan 17: Draft Declaration Day
Jan 22: NFLPA Bowl
Jan 28: HBCU Combine
Feb 3: Shrine Game
Feb 5: Senior Bowl
Feb 19: HBCU Legacy Bowl
March 1-7: NFL Combine
March 8: Tag Deadline
March 14: Tampering
March 16: Free Agency
April 28-30: NFL Draft#Browns https://t.co/HtaJGdLQDe

— BrownsDailyMockDraft (@BrownsMockDraft) January 5, 2022
The Browns are not expected to tag anyone though there was a small pocket of people who thought if they did, David Njoku would be the likely candidate.
Mike Kaye of Pro Football Network wrote about Njoku's tagging possibilities in the context of the tight end position group of 2022 free agents and potential draft picks.
#Dolphins TE Mike Gesicki and #Browns TE David Njoku are viewed as franchise-tag candidates by their respective clubs, per league source.

More on what that could mean for a stacked market at the position:https://t.co/h4giT7F9A5

— Mike Kaye (@mike_e_kaye) February 28, 2022
No one from the Browns has indicated that tagging Njoku is imminent.
Berry won't discuss TE David Njoku's future with #Browns or whether team will consider using a franchise tag on him.

— Tom Withers (@twithersAP) March 1, 2022
Happy Sunday Browns Fans!