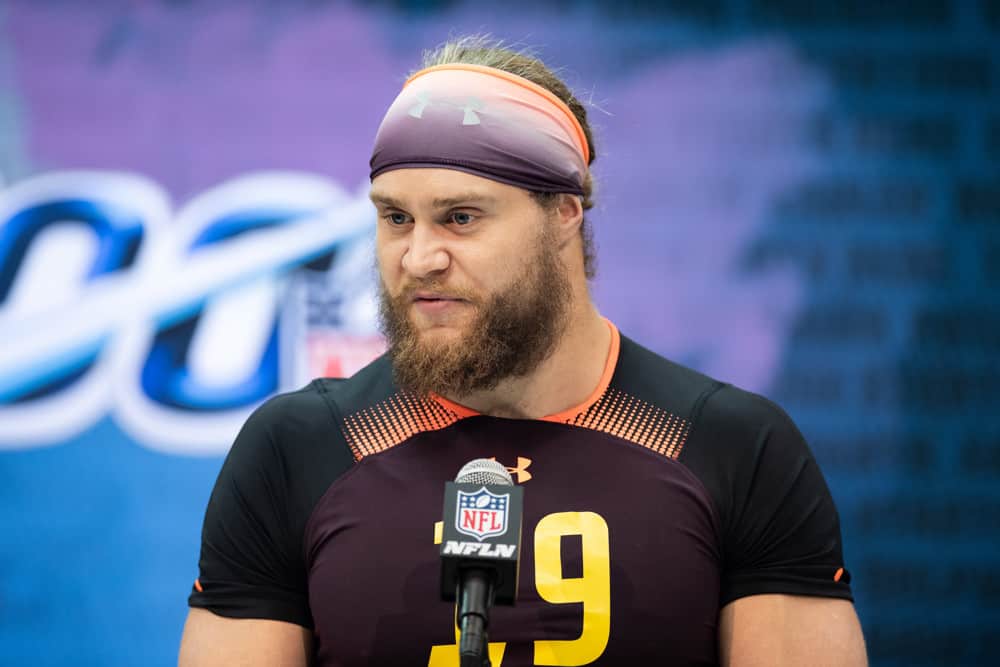 The Cleveland Browns have unfortunately had an onslaught of COVID-19 cases.
Thursday, the team reported that DE Porter Gustin was added to the Reserve/COVID-19 list.
We have placed DE Porter Gustin on the reserve/COVID-19 list. pic.twitter.com/nVeCjrA0z3

— Cleveland Browns (@Browns) November 26, 2020
If you're keeping score, that means 4 players have been put on the Reserve/COVID-19 list in the past week.
Friday, November 20th:       Myles Garrett, DE
Tuesday, November 24th:   Joe Jackson, DE
Wednesday, November 25: Sione Takitaki, LB
Thursday, November 26:     Porter Gustin, DE
Fullback Andy Janovich remains on the list; he was put on it on Monday, November 16.
The only good news coming from Berea today is that OL Chris Hubbard was activated from the list; he had been on it since Friday, November 13.
Porter Gustin
Gustin is in his second year in the NFL after playing college football at USC.
The Saints signed him as an UDFA following the 2019 draft but waived him during the 2019 preseason.
Gustin signed with the Browns shortly thereafter.
He has played in all 10 games this season, starting in 3 of them.
Gustin recorded 8 solo tackles in 2020.
Limited Practices This Week
The Browns' facilities have been closed most of the week.
Meetings have occurred virtually.
Wednesday afternoon, the offense and defense did hold separate practices.
However, 8 players sat out those practices for non-injury reasons and 2 additional players did not practice due to illnesses.
It is not clear if Gustin was one of those players.
Browns vs. Jaguars
The Browns travel to Jacksonville for a Sunday afternoon game.
Given the depleted defense due to COVID-19 and Denzel Ward's calf strain, the pressure will be on the Browns offense to put points on the scoreboard.
#Browns are thin at DE for #Jaguars game with Myles Garrett, Joe Jackson and Porter Gustin all testing positive for COVID-19 and on the reserve list. Olivier Vernon, Adrian Clayborn and Cameron Malveaux will be available as of now

— Mary Kay Cabot (@MaryKayCabot) November 26, 2020
Before learning about Takitaki and Gustin's statuses, QB Baker Mayfield was asked about losing the team's best defensive players.
"Yeah, it's not ideal to have two of your best guys on defense [out], but our defensive line played unbelievable filling in those shoes for Myles. We're going to trust the secondary to do the same thing without Denzel. Hopefully it's not an extended period of time because we love having Denzel out there to lock down whoever he's guarding or whatever half the field he's covering."
"It takes everybody — offense, defense and special teams. No matter who is out, we have guys who are ready to step up to the plate and be big for us," Chubb said. "We have a next-guy-up mentality. Everybody knows that. If one guy goes down, we all come back hard."